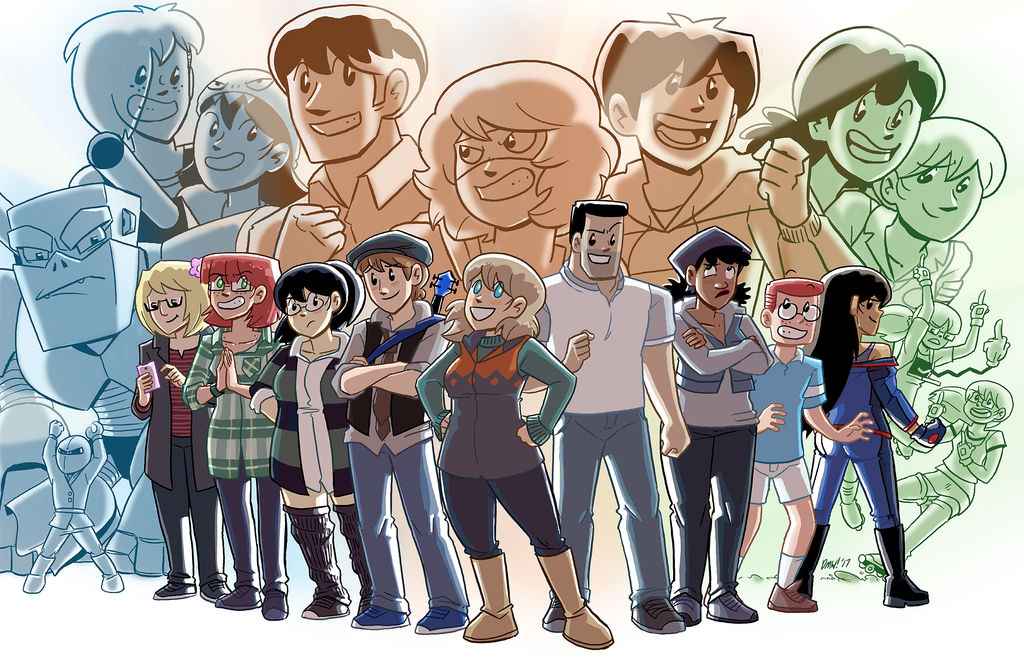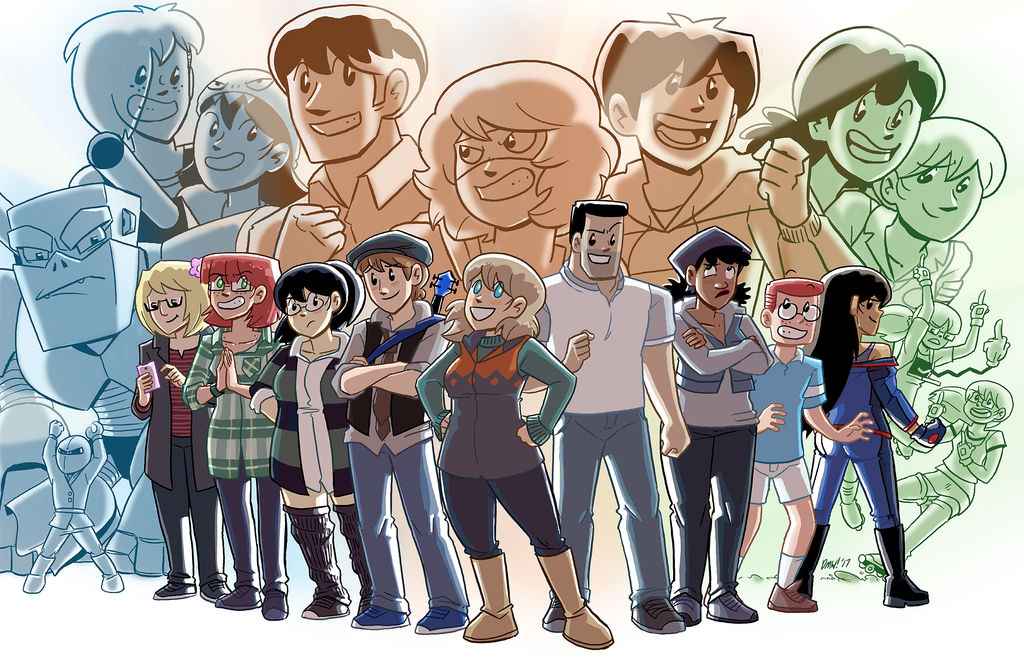 It's a poster thing that was created adjacent to me having done webcomics for 20 years. A buncha Dumbing of Age guys who debuted in Roomies! and also some other important folks from that twenty-year span worked into the margins. This poster was printed in limited numbers, and they're all sold out!

Here's hoping for a few more, eh?
Does this count just DOA or the Walkyverse as a whole?
Reply

One of these years I will be around at the right 10 min to get one of these mass-character memorables... one of these years I say!
Reply

Very cool work.

Looks like a bunch of people I have seen in real life around town ...

Reply