I'll just do a short rant so I'll get this bullshit off my chest.
So, I've seen people getting pissed at everything. It's actually annoying.
They get pissed at children that get a haircut and start crying because they don't like how it feels and those pissy fucks say it's "child abuse" because the fucking kid was crying. Like get a fucking brain, hun. I don't see the kid getting spanked, hurt or insulted BY ANYONE! The barber is doing their job. And then, just because you're pissed, you call the haircut ugly. Such matureness.
I can honestly go on and on. But I'll list only a few lmao.
And then another is when a kid was getting its tooth pulled out with a string and was crying before that because it thought it was going to really hurt. First, the parents were trying to calm down the kid and get the job done. They didn't try to hurt it. And just because it was crying or it was done at home, it's apparently child abuse. Wow m8. And that it was forced to do it? The fuck do you do at the dentist then? You force your kid (not all the time) to go to the dentist and sometimes it starts crying. It's the same as doing it at home.
And another is when a dog was put in to "timeout" because it was being bad. And you call that shit "animal abuse" because the dog doesn't understand what the fuck is happening or what the human is saying. Do you know the meaning of abuse?
And the last one is when there was a gorey animated video that upsetted someone. Like honestly, there's horror movies that are gorey af, gore art and even even things in real life that's gorey af. If blood makes you uncomfortable, why start a fight? Just shut up and do something so you don't have to see that again.
These are all encounters that I have had with people. Yes, I might look as pissed as them but I don't get pissed at everything.
If you're this sensitive, the internet is not for you. There's millions of people that can apperantly "offend" you

And if some of you say that something that I mentioned before is "abuse", here's what abuse means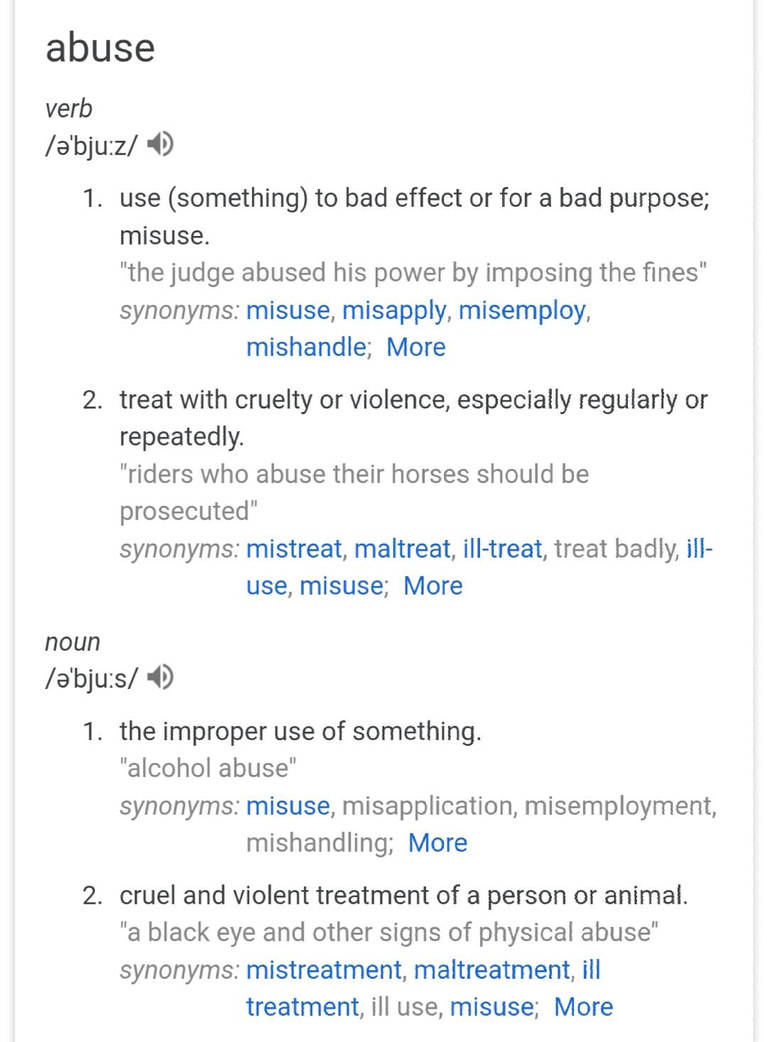 Lemme guess my rant over the hair cut is pissing you off right? because it feels like your talking about me.

Oh um this is fucking awkward as hell then lol. I'm acting a lil stupid today