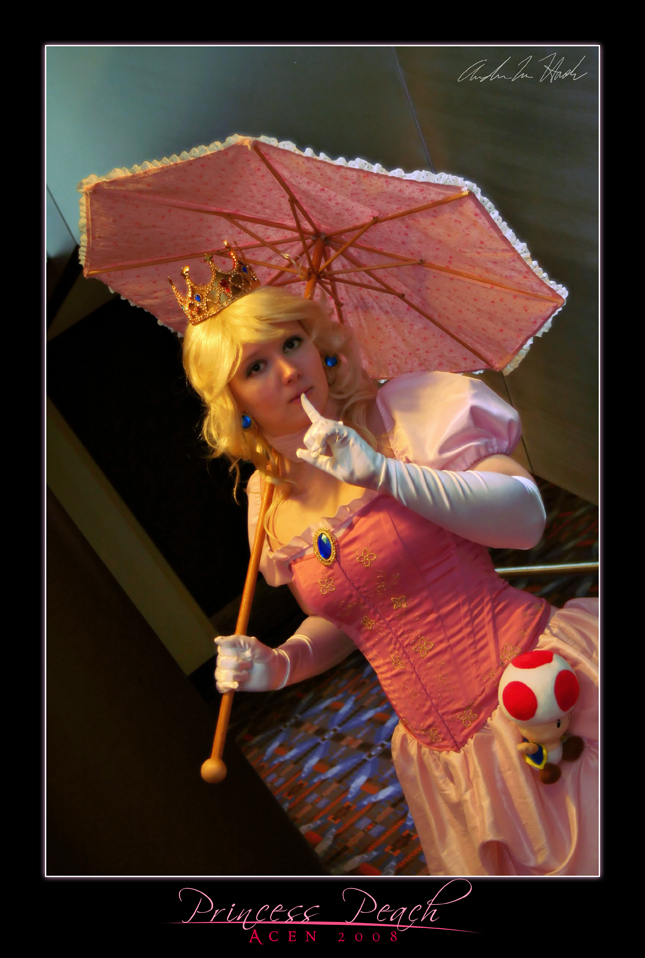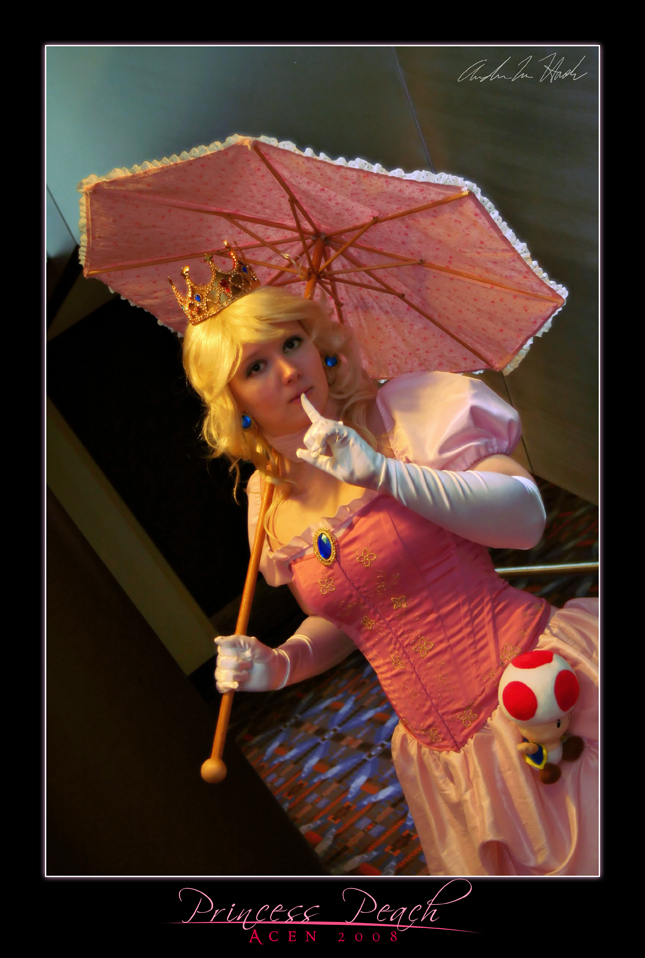 Watch
Princess Peach cosplay at Acen 2008
This was one of my favorite shots I got at the con.
If this cosplayer or anyone who knows them sees this piece, please tell me! I would love to give them credit for there amazing cosplay and giving me the opportunity to take this amazing picture.
I was playing around with using the pop-up flash with a business card as a flash diffuser. Not the most professional thing in the world, but I think it turned out damn good.

Comments and favs are always appreciated!
<3

oh, and please full view!!!!!!! It's worth it, I promise!