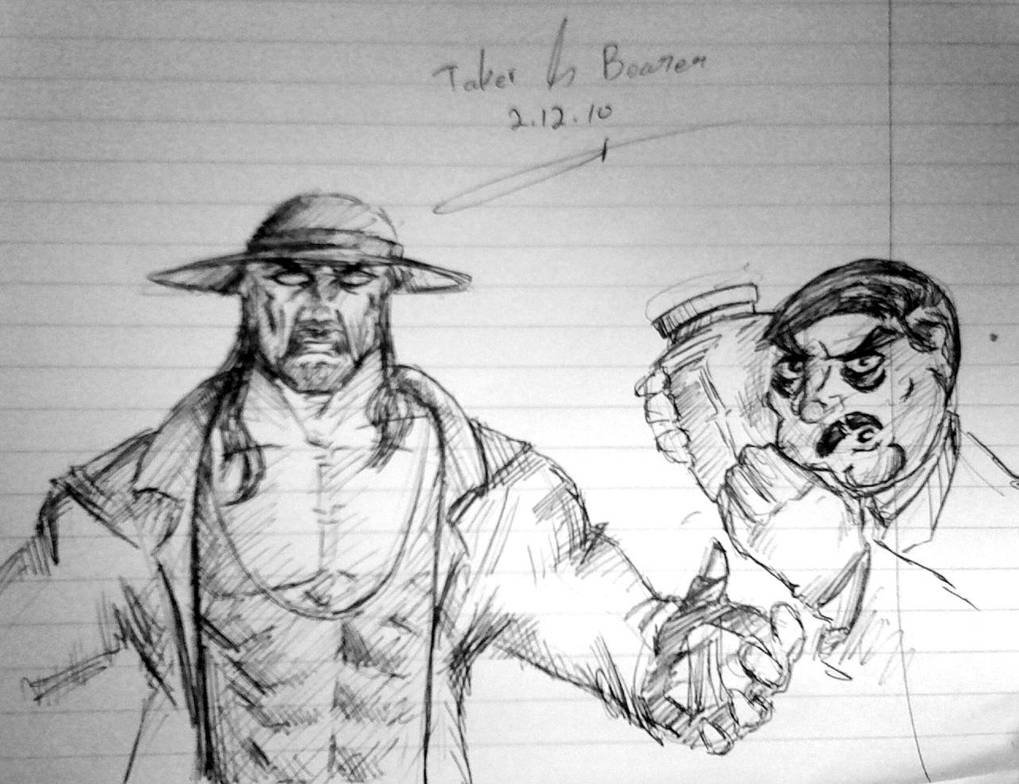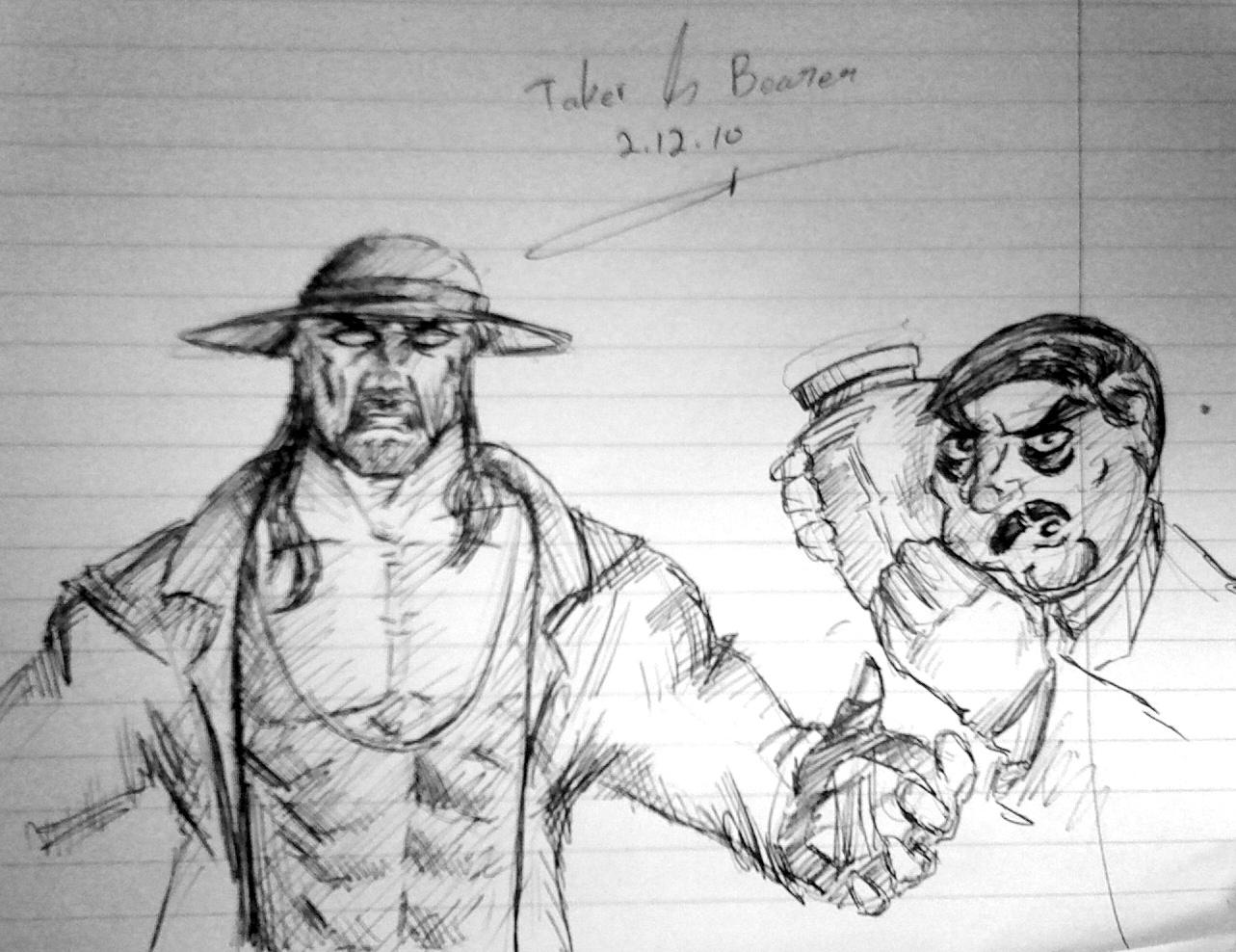 Watch
Taker and Bearer, it says it all right there...GONG

didn't taker bury Paul in Cement?? that's what I heard.
Reply

Yeah, a few years back he did.
Then Paul came back, betrayed him and sided with Kane. This ended in Kane burying 'Taker at survivor series with the help of the Nexus (2011 SS, not the 2012 one).
Then Edge kidnapped Paul, caused Kane to chase him for about 2-3 months and then caused him to accidently kill Paul by pushing him off of a rooftop while strapped to a wheelchair.
Yeah...what you're reading is what happened

Reply

Reply

looks cartoonish... verey nice!
Reply