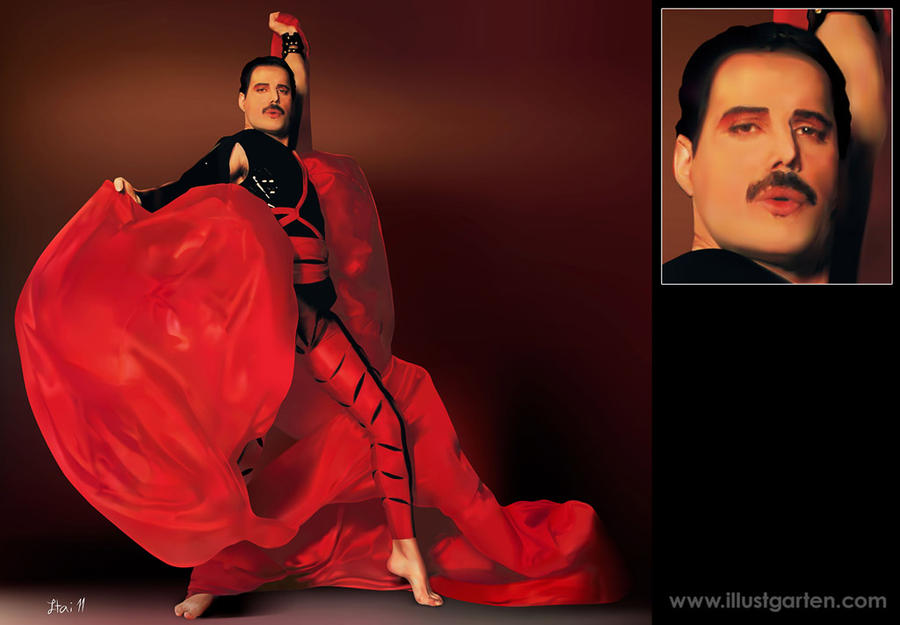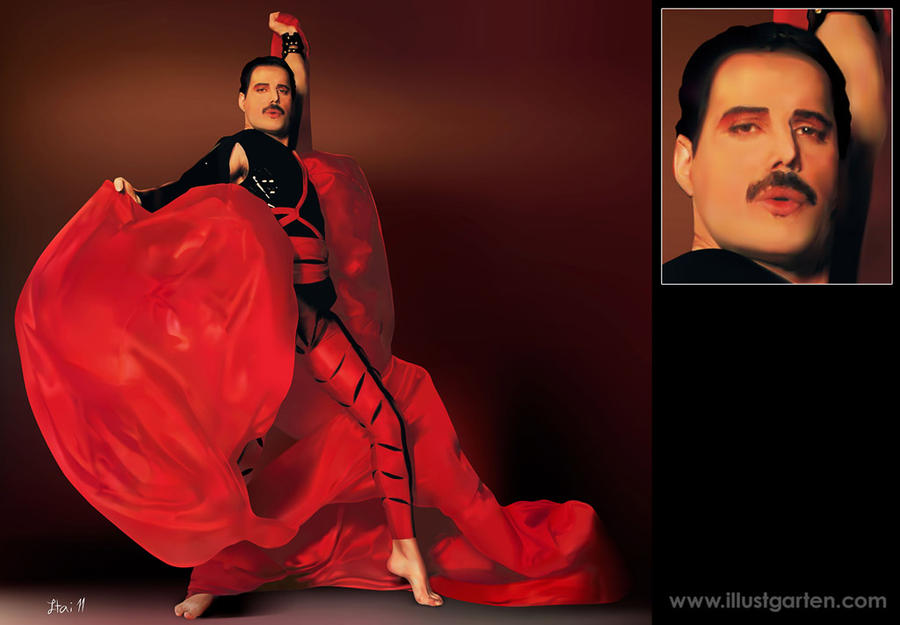 Watch
100% vector done in illustrator.
based on a photo by Peter Hince, taken in 1987.
I wanted to paint this image since 1992 and this year 2011 I did so.

the image I based my painting is composed of 5 different images.

Reply

Great!

Reply

this painting is for sale, it's 100X100 centimeters on canvas.

for more detail contact me at itailu@gmail.com
Reply

Reply

wo wow owwwwwwwwwwwwwwwwwwwwwwwwwwwwwwwwwwww!!!!!!!!! amaxing! my dear is a draw?
Reply

cheers

if you where asking? yes it's a painting

Reply

Very, very beautiful. Do you have the original?
Reply

theres a story behind the original, In 1992 a friend found this poster torn to 100 pieces, which I scanned and tried to mend with photoshop.
since then I've been looking for the full image, I found a small print of it in Freddie collection book, then I contacted the original photographer who told me that he doesn't have the image or the writes, so I posted on a queen forum. A very nice guy from Germany sent me an old poster, but in the poster there were parts missing. So I scanned the old poster in 8 parts combining them together added parts from the other scans I had, and started painting.
Thats my story

Reply