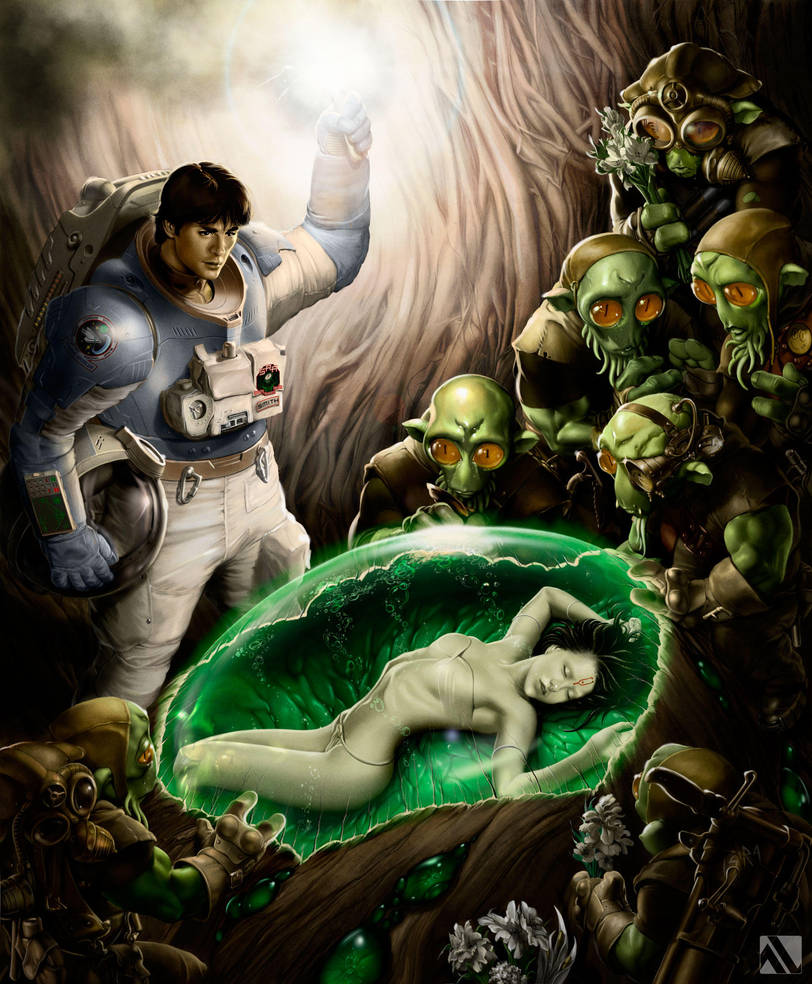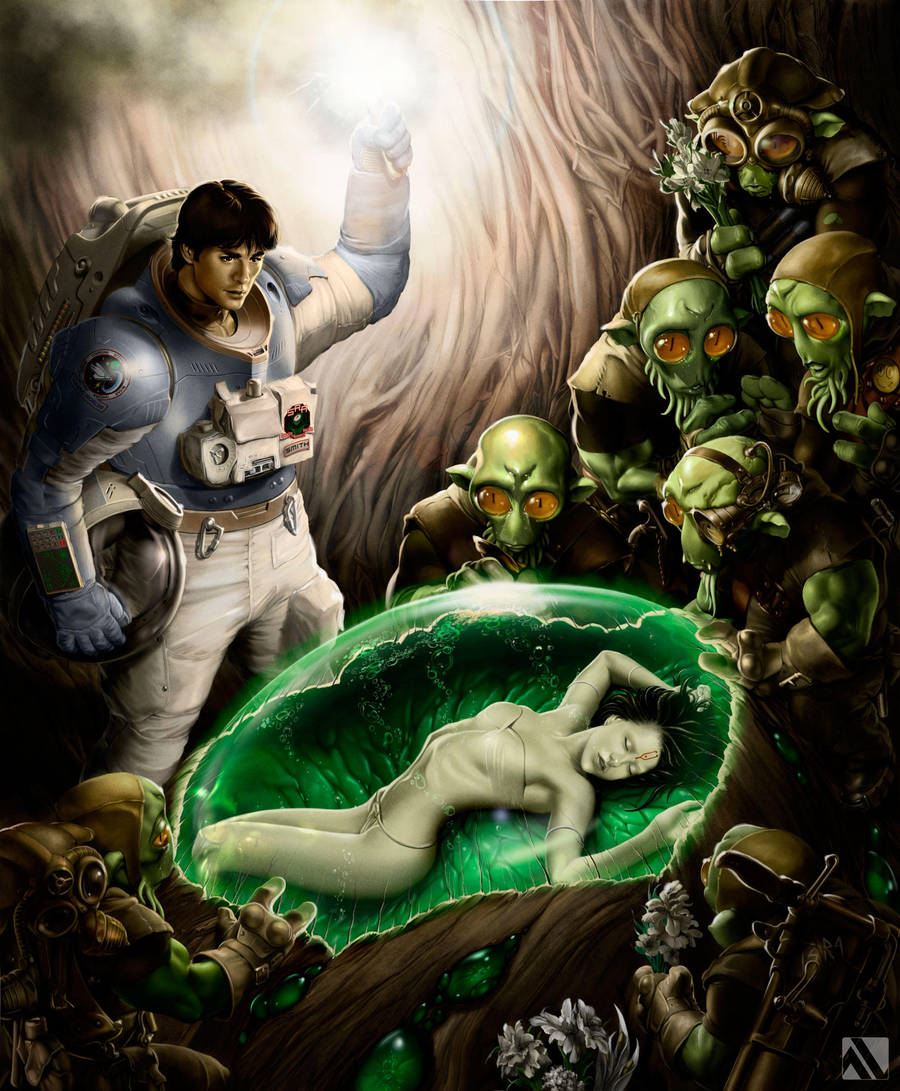 Watch
The idea of this drawing was to place a familiar story, SnowWhite and the Seven Dwarfs, in a futuristic environment. What if Snow White was from another planet, also the Dwarfs, and the Prince was a lost terrestrial astronaut?
This drawing was done for the Expression 6.0 of Hysterical Minds collective:

[link]
The theme for the artists was "Le glamour, l'amour et la mort".



La idea de este dibujo era colocar una historia conocida, Blancanieves y los siete enanitos, en un entorno futurista. ¿Qué pasa si Blancanieves es de otro planeta, también los Enanos, y el Príncipe es un astronauta terrestre perdido?
Este dibujo se ha hecho para la Exhibición 6.0 del colectivo "Hysterical Minds"

[link]
El tema para los artistas era "Le glamour, l'amour et la mort".
Daily Deviation
Given 2011-01-18
What a neat approach to a classic Fairy Tale most of us loved as a child!

I really love your realistic and detailed style - it really gives a sense of character and environment (or at least to what little bit of the scenery you can see).
I also like the dramatic lighting/shading - just a tiny bit more contrast and perhaps a bit more saturated colors throughout the image would help (unless my
Viao
laptop is the culprit making it look desaturated).
Other than that, I really enjoyed looking at this.

Congrats on your Daily Deviation, and keep up with the amazing work!

The Artist thought this was FAIR
87 out of 92 deviants thought this was fair.
Woah! Well all i can say is that this piece is really beautiful and creative! It is very rare for us to see a concept like this. A futuristic snow white and the seven dwarfs. Plus points for the detail and colors. A well defined art, that's what I say.

The concept used for the dwarfs were really good. Somehow you could still see some "Miner" designs in them. Another plus factor for the facial expressions and the emotions brought by our little green friends. It is really fantastic to look at. The containment to where the girl(Snow white) is being held was really well made. The nice effects on the bubbles and the body posture is perfect! I admire small details that brings big impact to the whole piece!

The flare really gave it a good effect on the lighting. It is really an amazing piece if we say it. Really good piece! Though the only downside of it is the costume of the man(Astronaut) should have been given a more modern look. Not too futuristic but a modern design. Still! The overall impact of this piece is really astounding and beautiful!
The Artist thought this was FAIR
73 out of 74 deviants thought this was fair.