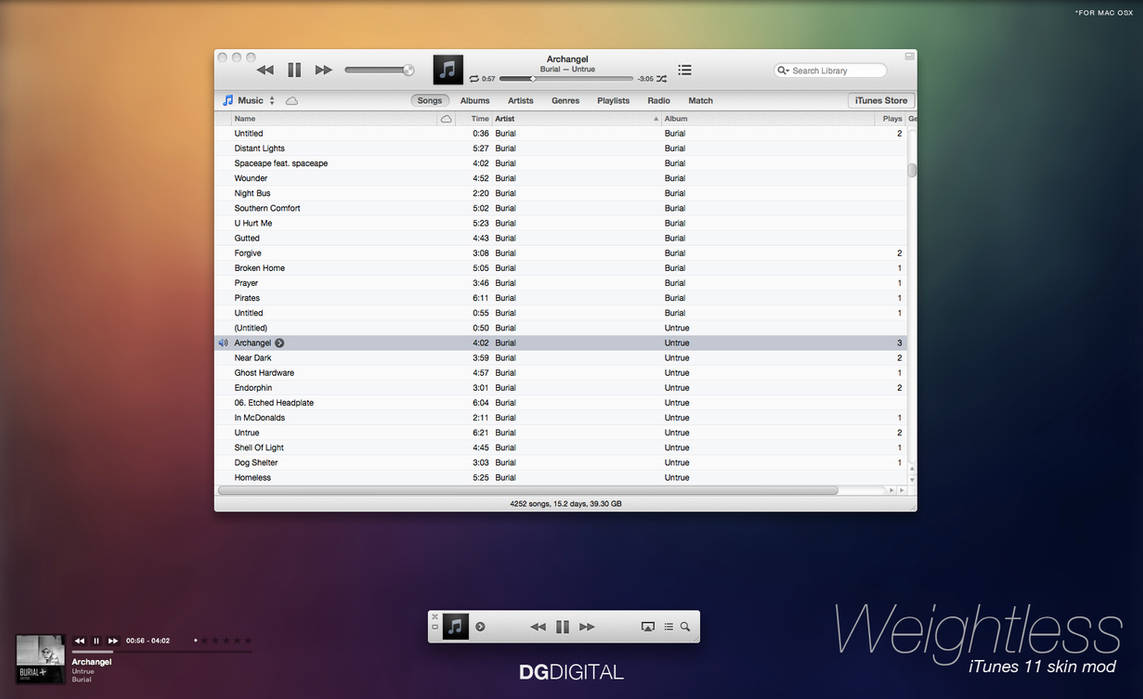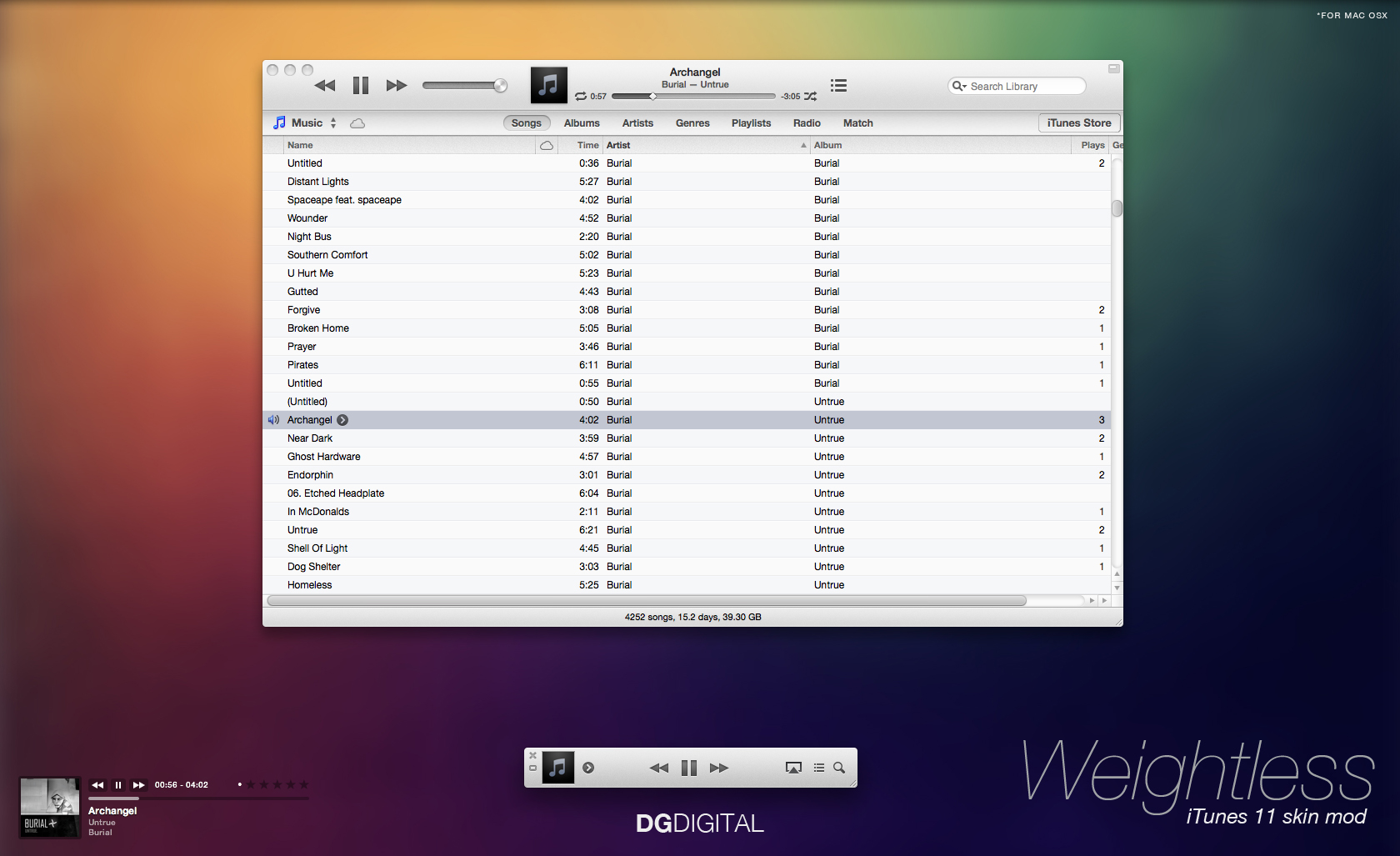 Weightless iTunes 11 Interface Mod.
As far as i know this is the only iTunes 11 Mod available at the moment, and im pretty happy with the fact that it doesn't feel rushed either.
I decided to go for a minimal approach by merely tweaking and removing elements to create a less cluttered look.
Requirements:
iTunes11
Mac OSX (Not sure what the lowest version it runs on is, if anyone finds out let me know, Im running it on 10.6)
If you have any trouble getting it to work just drop me a comment and I'll see what I can do.
Download file here:
[link]

i'm impressed, gotta try this
Reply

so i need to know where to save the file, it doesnt like a broken alias file lol
Reply

....scratch that i found it, and yet my itunes looks normal.
Reply

Are you sure its going to the right directory? and it has to replace the existing 'iTunes.rsrc' file for this to work. If need be, you can back it up else where.

For future gui packs I really want to make installation and un-installation a quick and effortless process through the use of .pkg installers but I just dont really have the know how or the applications to do such things, after all I'm actually a graphics guy, I know very little about the technical side of things sadly.
Reply

Hi ison-trade,

looks really beautiful, but how do you get around these nagging OSX firewall dialogs that pop up each time you start up iTunes after applying the mod? I read about re-codesigning it but didn't succed so far...
Reply

I wouldn't know because I never had the issue when creating and test running this.

Could you go into a little more detail? I might be able to diagnose the problem.
Reply

it's a permission thing, just remove yourself from the owner group and then do: chown root iTunes.rsrc and chmod 644 iTunes.rsrc and then it won't show up again
Reply

how to use the thame park ?

Reply

im guessing you cannot make a win7 version of this?
Reply

This is a nice mod, how did you open the iTunes.rsrc?
Reply