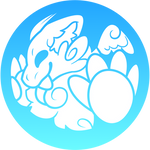 Isomara-Island
's official group chat can be located here:
Isomara Island Discord Chat
If the link does not work the invite code is:
zTFWusy


THE CHANNELS
Text Channels:

Text channels are organized in categories based upon what role can access what. Roles are explained further down. To summarize, the Isomara role can access all categories. The caverns category have channels which can only be accessed by Patrons and Beta Testers, but also have channels which are able to be accessed by Isomara.
🌅 The Boardwalk 🌅

👋
Welcome
- A welcoming channel. All new server members get sent here. You are prompted to give your DeviantArt username, once done your role will be updated and you will be able to access the rest of the server.
📢
Announcements
- For updates and notices. All members are given a Ping role which will alert them to certain announcements. This role can be removed in the ❕ Important channel.
❕
Information
- Rules, Information, & Quick links for the Isomara-Island ARPG

🌴 The Beach 🌴
🤝 Introductions - Tell us about yourself and familiarize yourself with other members.

🍹
General
- The main/home channel. Any topic can be discussed and talked about here.
🧡
Patreon Lounge
- A general lounge chat for Patrons only as well as a channel to be alerted of new posts on Patreon.
🎨
Creative Content
- Channel for sharing all forms of Art and Literature. Not just for Isomara Island related content. Share art you made and other made.
😍
Fandom Fanatics
- Channel to talk about and show off your love for movies, games, books, fandoms, and other DeviantART groups. You can post and show off designs or just chat.
🐕
Lively Photos
- For pictures of pets, nature, wholesome memes, and light-hearted conversations about these photos
🏡 The Village 🏡
🐉 Iso General
- This channel is reserved for members to talk about their Isomara solely. Whether they are seeking relationships with other Isomara, looking for Isos for prompts and events, or looking for some help designing accessories if it is about Isomara you can chat here.
🏊 E
xplore-voyage-train
- Need a training partner, or want to show off the haul you got from the jungle? Here is where to chat about the big 3 activities
🏆 A
chievements
- Help and cheer on others to get achievements, boast about yours
🛒
Market Bazaar
- Iso Island Items for sale/trade only. Looking and selling items post it here!
🙋
Ask an NPC
- Dying to ask one of your favorite Isomara NPC's a personal question? Ask it and get it answered in art form!
🤖
Bot Fun
- A 2nd general channel. Anything can be discussed and talked about here, also this one allows the use of bot commands. Bots commands can only be done in this channel. Check the pins for commands.
🌟 Activity Center 🌟
😾
Queens Cache
- The
Queen's Cache
game, but able to be played from the Discord.
💱
Activity Submissions
- An alternate way to submit your Isomara work instead of to this journal -
Activity Submissions
🎁
Raffle Reservoir
- Channel for the NPCs to hold raffles. Sometimes we'll be raffling off free items, companions, or even Isomara!
💙
Savy Sales
- SlayersStronghold (Savy) posts sales here prior to DeviantArt.
🏨 Community Hall 🏨
❔
Questions n Answers
- A channel for questions about the APRG, Species, and discord. Please do not answer the questions. Only NPC's should be answering questions.
💭
Suggestion Box -
This channel is for suggestions/feedback/idea/and general thoughts/concerns. Anything can be suggested/ commented on from items, to designs, activities, events, incorrect links, grammar, dislikes, likes, etc.
💬
Community Chatter
- A chat for pure community based speculation, discussion, wants, criticism, positive remarks, and anything you'd like to mention about the Isomara Island ARPG and its species.
💎 The Caverns 💎
🎶
Music n Vids
- Share your taste in music, interesting video tutorials, funny clips, let's plays, and other video content.
🤣
Funnies
- Memes, Funny comics, photos, and other laughable content. Keep it tame!
💰
Advertisements
- Used to post links to sales, journals, streaming links. request people to show things for requests, etc.
Please do not actively post "Looking for" and "Seeking" character posts if they do not pertain to Isomaras. If you are looking for a certain species try other group advertisements.
Targeting specific users/groups of people for a specific character type or design can be seen as rude, please do not target and instead publicly create a journal then post it.

🐲 NPC Oasis 🐲
🎲 RNG River - This channel is for public rolling of encounter outcomes, raffle winners, and anything else the staff need to roll for the game.
📜 Activity Rewards Log - Logs all rewards from the Activity Submissions channel


---
CHANNEL RESTRICTIONS
When first entering the server you will only be able to see a few select channels. After inputting your DeviantArt username you will be given the Isomara Villager role and will gain access to see and send messages in nearly every channel.
In the Information channel, you can also give yourself the Ping role if you want to know when updates and news go live. As well as roles to apply your pronouns.
Villager+, Havens, and Abyssals will be able to use external emojis in the Discord.


Questions/Help Journal
Isomara Group Directory




:iconisomara-island: