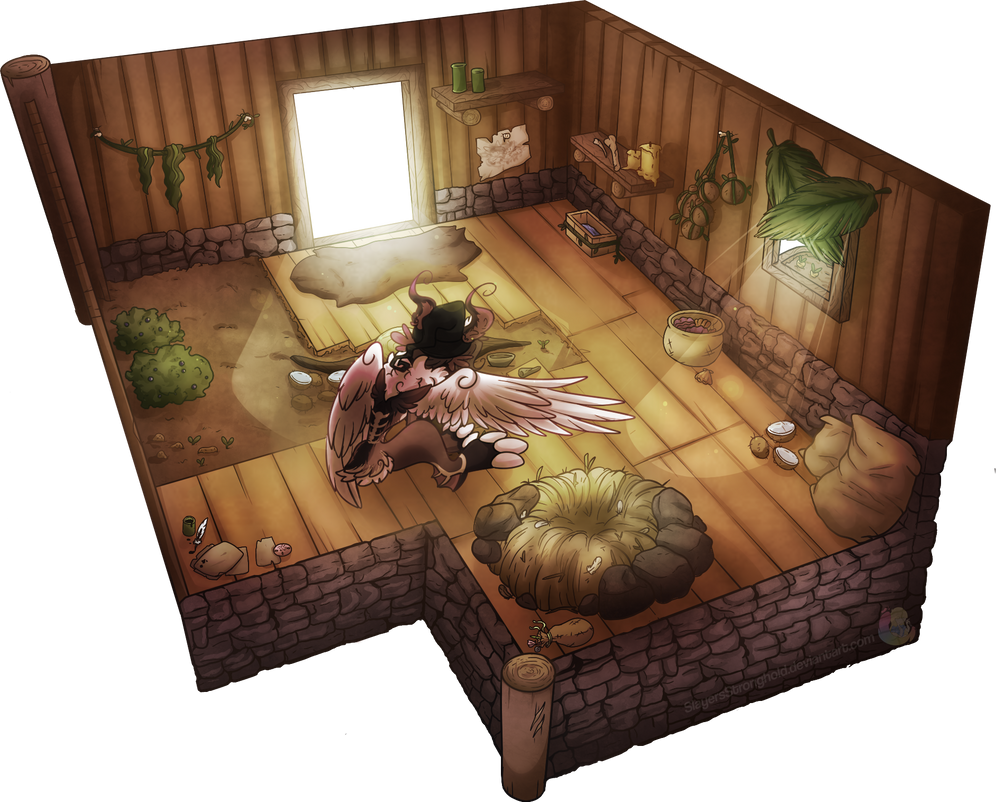 Hasha's Hut
Knocking on the frame of the open front door you then lean over and look into the hut. The one window in the back was covered with palm fronds allowing near no light in. When you peer in you see a purple Isomara sitting at a stump. Her name is
Hasha
, she calls herself a witch doctor, one who delves into odd spiritual and divine magical aspects of life. A lot of the things she creates baffle most. You may think it's cool. You may think it's just plain weird, however, either way some of the things she creates are very useful to the species and the community.
"Hello?" You snap back into reality. You see Hasha looking at you confused. You walk in and sit at her stump across from her. You then inquire into the items Hasha has. She hands you a piece of parchment with a written menu with some scribbles.




Hasha
is a witch doctor she creates many odd items that are considered a luxury to most.
She offers up her skills and uses items you provide to create new and whimsical concoctions.
To procure items from Hasha make sure to list the item(s) and the quantity you wish as well as which price option. Price option #1 is normally the crafting recipe. Price option #2 is so you can purchase the item with
In-Game Currency
. Hasha will then confirm with you and you will then be given the item(s). Make sure to comment in the
Crafting/Purchase thread
.
All products listed below can either be purchased with
In-Game Currency
or crafted with
items
.
If you cannot afford either options ask Hasha to run an errand for her. Be warned her requests are not always easy. More information below.
Price Option #1: Goo x1

+

Kelp x3

+

Witch Hazel x1

+

Coconut Shell x1Price Option #2: Sand Dollar x1

& 100
Price Option #1: Goo x1

+

Honey x1

+

Lemon x1

+

Coconut Shell x1Price Option #2: Sand Dollar x1

& 100