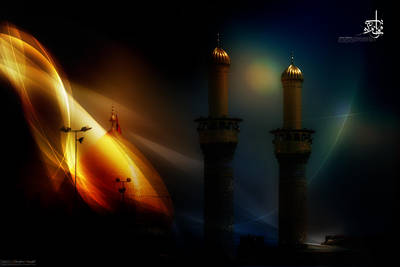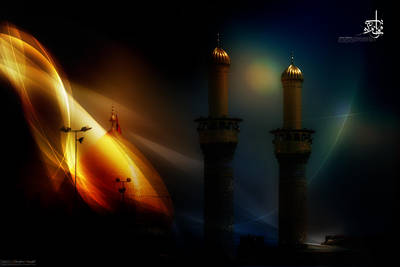 Watch
Abalfazl vista abstract wallpaper
Hazrat Abalfazl al-Abbas (PBUH) is the hero son of Imam Ali (PBUH) and Imam Hossein's brother.

Courage, loyalty and kindness are some of the virtues attributed to Hazrat Abalfazl (PBUH).

He always fought courageously against the enemies of Islam in different battlefields alongside his father Imam Ali (PBUH).

Hazrat Abbalfazl is especially known for his brave move in the Karbala battlefield on the Day of Ashura where he went to bring water for the women and children waiting for water in Imam Hossein's tent.

Riding on his horse, he bravely passed through the numerous enemy soldiers and could get water. However, on the way back to the tents, he lost both his hands and recieved countless wounds on his body. When the mashk containing water was his by an arrow, disappointedly fell on the ground.

Because of his piety and closeness to Allah, he is called "Bab al-Hava'ej" (the door to our needs).

Every year, Shiites commemorate him as a symbol of bravery in the mournings in the Month of Ashura.