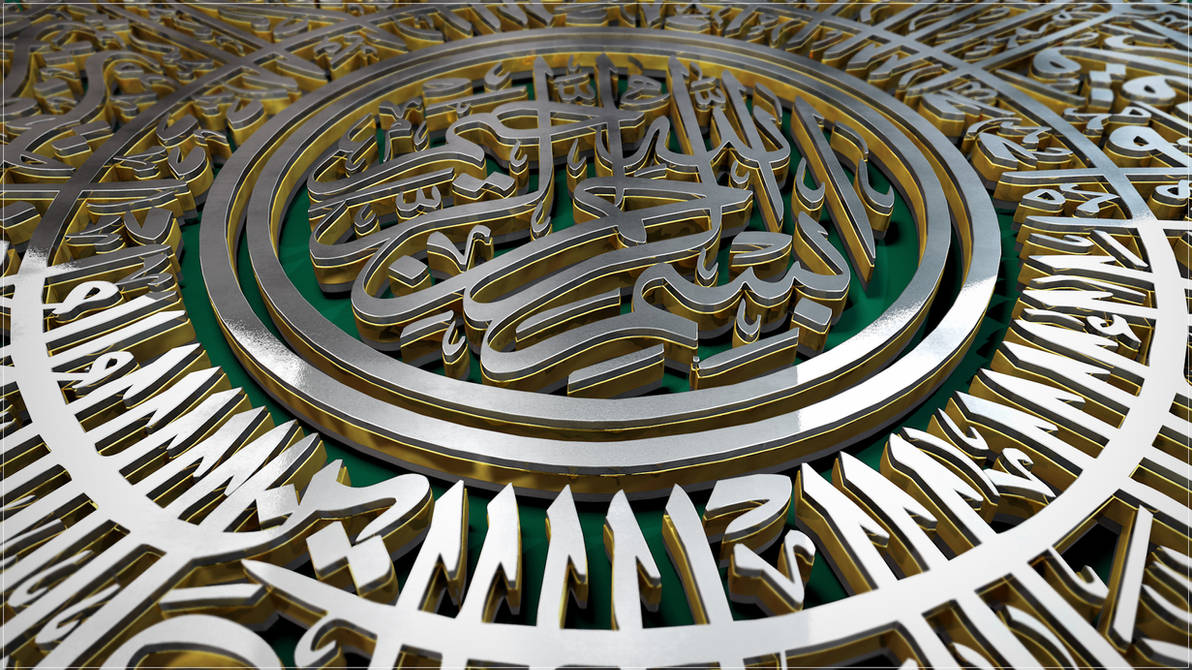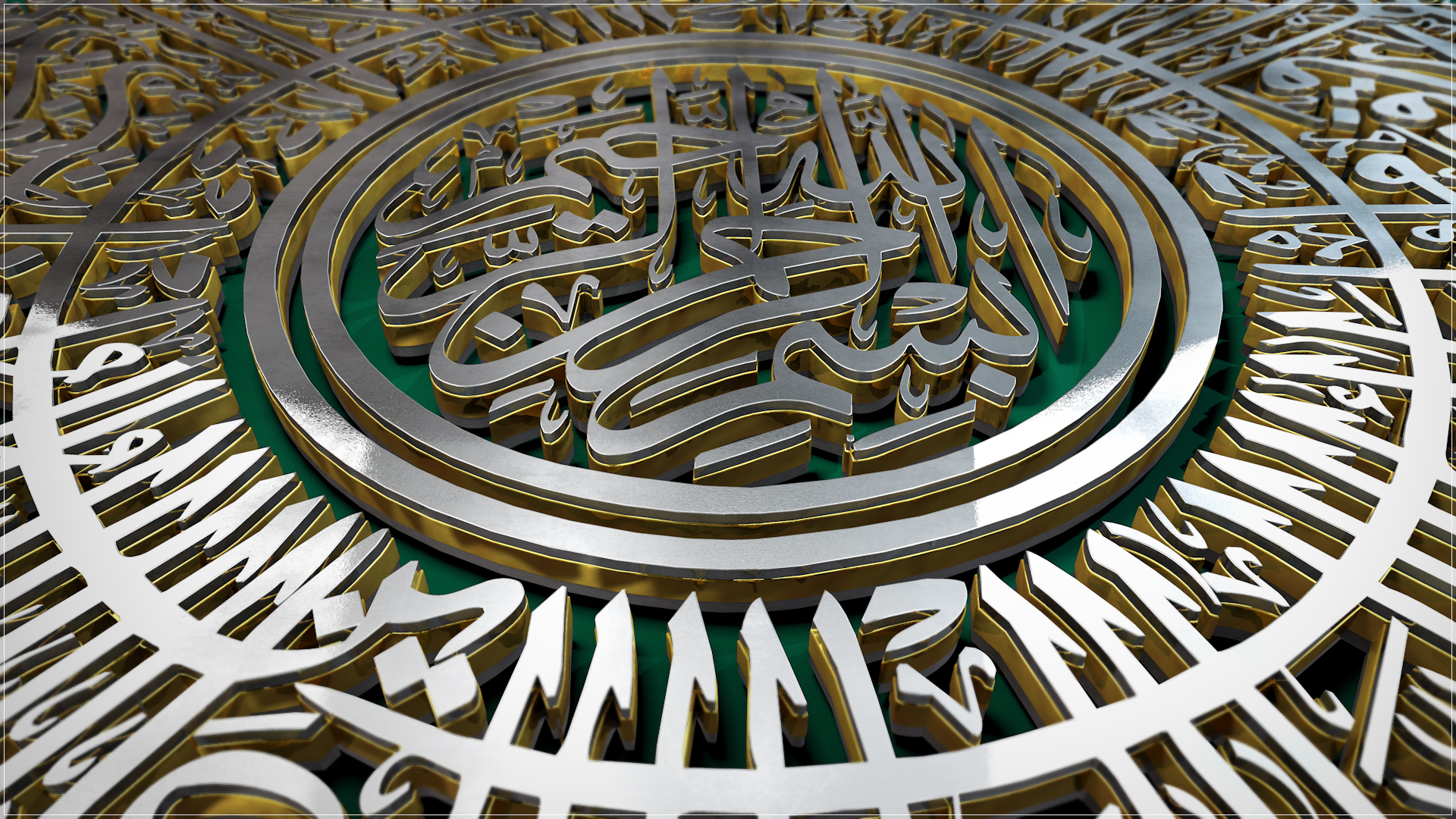 edit:
Yunus Thuluth Circle made by Hasan Kan'an, discovered on the site of the Prince Ghazi of Jordan:
Thuluth
,
Qur'an
,
Hasan Kan'an / Arts College
,
Calligraphy Drawings
This calligraphy represents part of the Sourate of Holy Qur' an, named " Yunus ".
Yunus: Jonas
french translation of the Sourate
here
english tranlation of Yunus Sourate
here
ps: as I have already said in my (other) calligraphy work, this is a personal 3d interpretation of the Islamic legacy of Islamic calligraphy.
So I always start from existing calligraphy (photo, font, sketch, etc),
I 'convert' them into path (vector), then I import them into 3d application (here Cinema 4D). The rest is common to all 3d creation I think, typograpy, texturing/material, rendering, lightening, experimenting, etc...
Anyway, I think I too often forgot that it is sometimes, possible to find the author of the original first calligraphy,
and to explain that I don' t claim to have any credit for the original calligraphy itself.
About this piece, to be honest it is more a 'test' than a real piece that I could be happy of me. But,
maybe if anyone is interested by this, I 'd just want to say that i had a litlle break, with 3d in general & 3d calligraphy.
For many various reasons as you can imagine. So it was my first piece since I am trying to re work in this matter.
Thank you.
Ramadhan Moubarak for all muslims, and non muslims.

Reply

thank you!
very good question,
I do not read/write Arab, unfortunatly, I only speak it/understand it (at least Maghrebian/Tunisian Arab language mainly)
I know it is religious text, that' s all (at least for the moment).
If someone is able to read it exactly, I ' d be happy to know it.
Reply