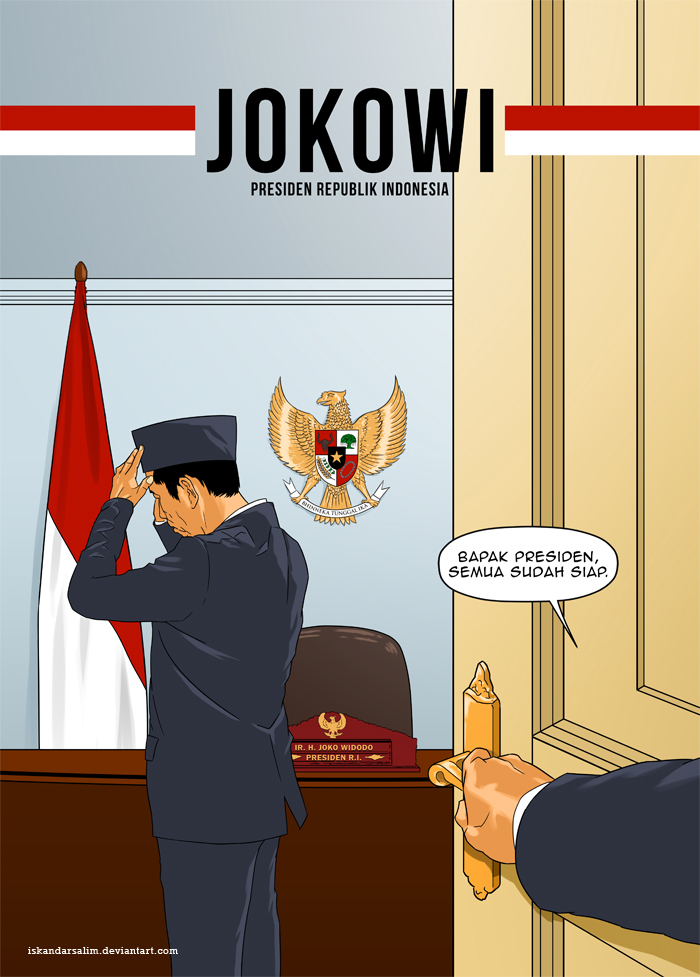 Made this
artwork
a little while ago. And now is probably the
perfect timing
for a re-post

.
With his back against the audiences, i wanted to depict a person who is going to carry the burden of the nation on his shoulder. The gesture of putting on the "peci" or cap, symbolizes his trust on God, that he is ready to face whatever obstacles come his way.
I did a little
research
on Google to get a (mildly) accurate depiction of the presidential office, served as the background for the
artwork
. Congratulation, Mr. President. Our hopes and prayers are with you.