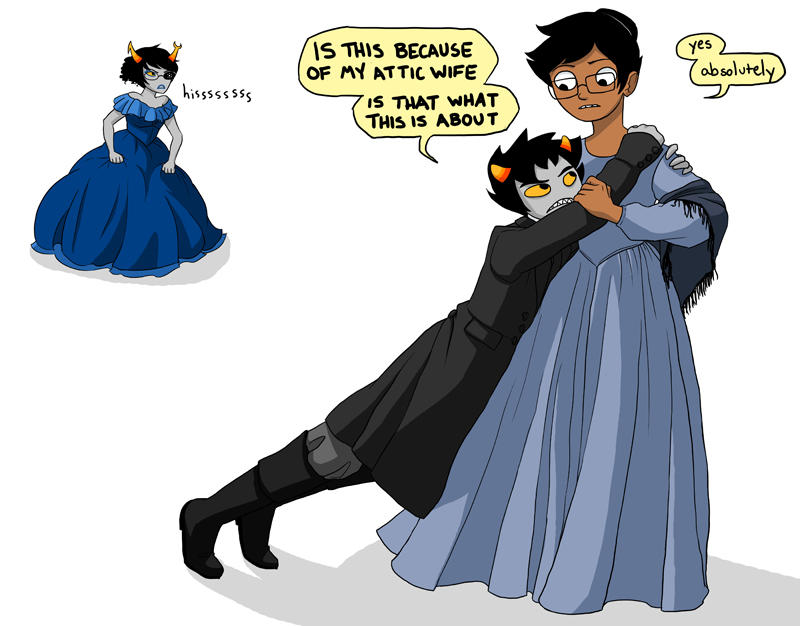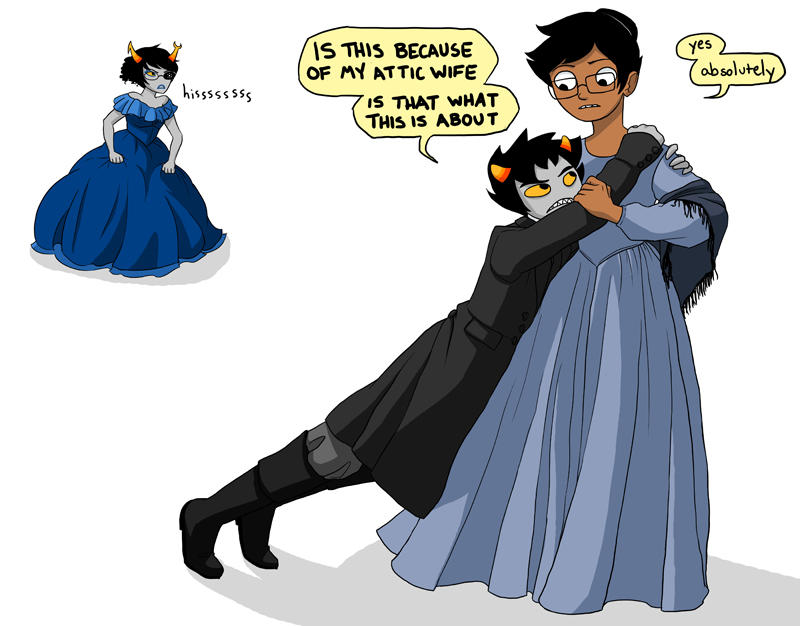 Watch
To explain:
[link]
Kept reading Mr. Rochester's all-caps in Karkat's voice. And then this happened. I am so ashamed.

Reply

Holy shit, that's perfect.
Reply

Which thing?

Reply

Reply

I wish the whole book had been written like that. I probably would have gotten through it faster. lol
This picture is fun too.

Reply

I love Jane Eyre, but then again I am an English major so I got used to reading the Victorian/Romantic writing styles that you have to slog through.
Reply

Reply