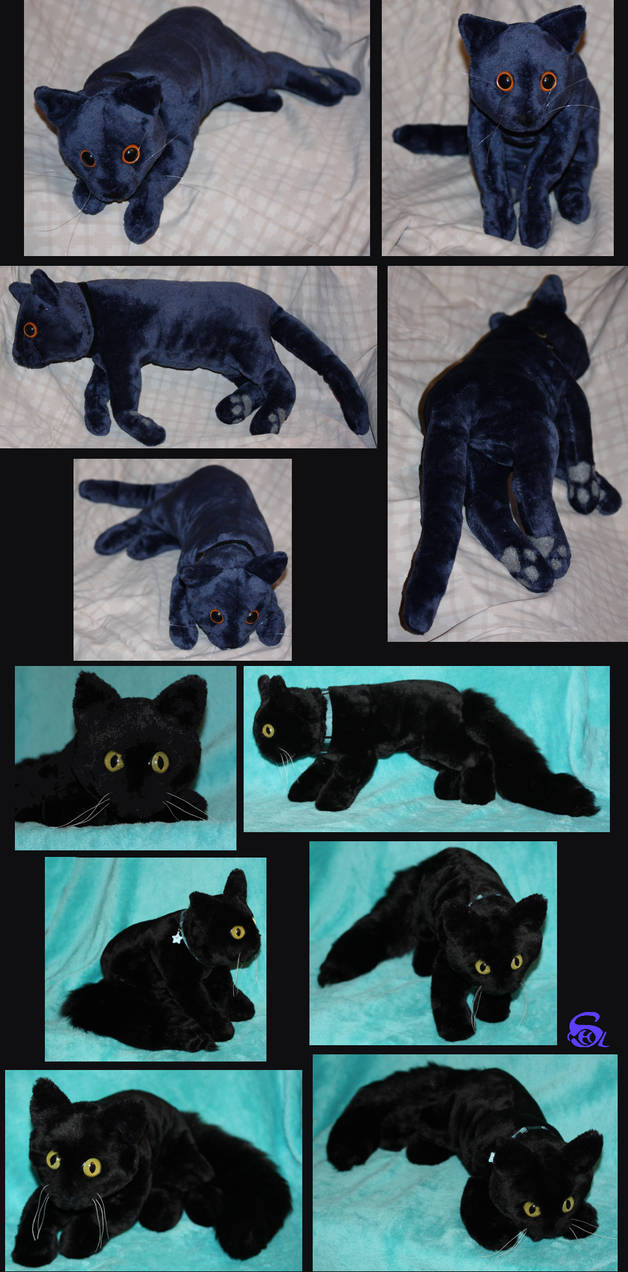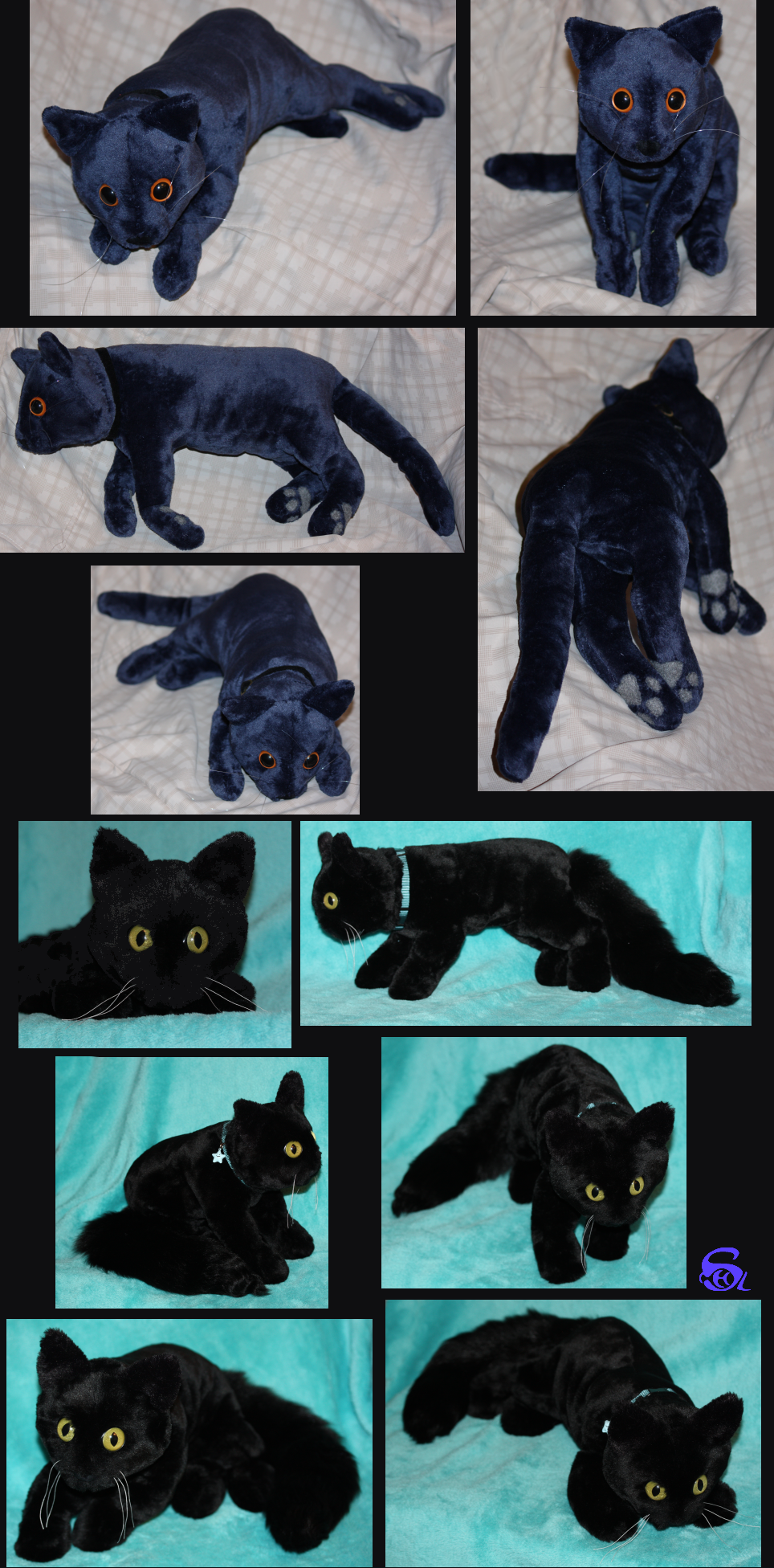 Watch
cats I made from the same patterns.
Blue cat has a little longer nose and whiskers are made from the fishing line. Fur is short and it feels extremely soft. Paws are sewed on.
Black cat has bigger eyes, really bushy tail and whiskers are made from strings. It's fur is longer and thicker.

Both of them has plastic pellets inside their paws for giving them floppyness and realistic weight.
I have already sold the black cat, but blue one is still on sale for 50 € + shipping.

What type of fabric did you use for the top one??
Reply

Awww, the bottom one looks like my kitty~

Reply

Reply

I already have 2 live ones.
Reply

Have you ever read the Varjak Paw series? (Literally just two books) The Blue cat looks a lot like how the main character cat would be. Author always described him as 'funny looking' from another cat's perspective.
Reply

oh my god i'm dying of cuteness
Reply

lower one looks almost identical to my cat tiki, also theyre cute

Reply
Aw I would but I can't QAQ These look gorgeous!
Reply

I would buy them if I could afford it ;v;
Reply