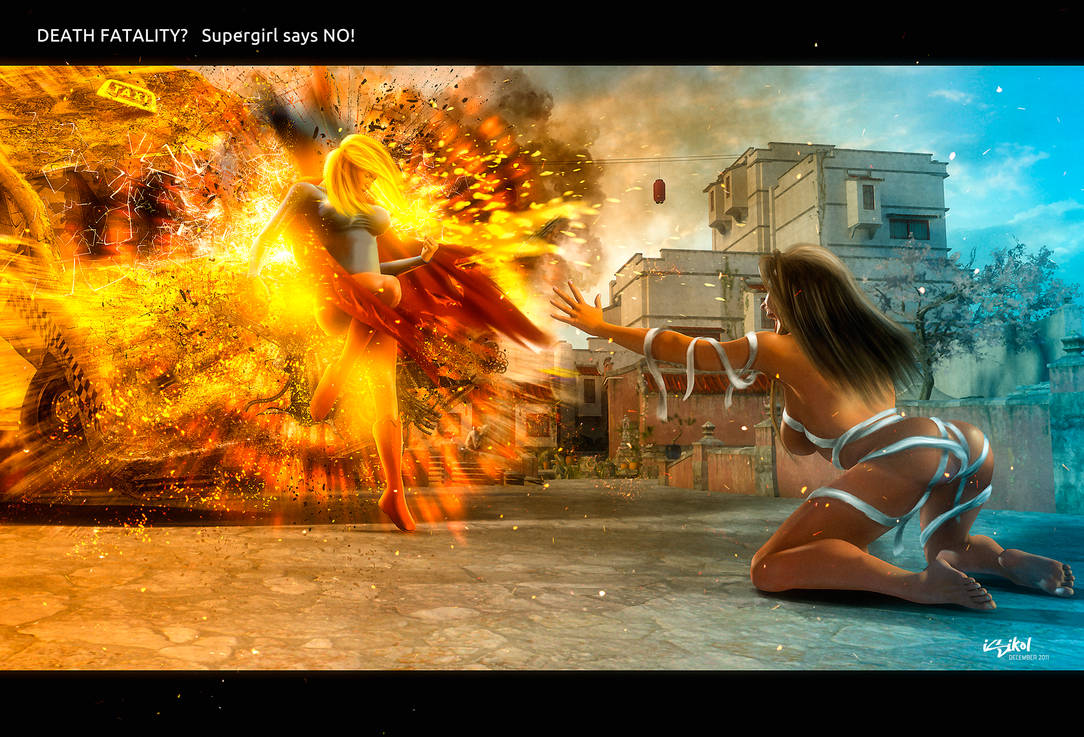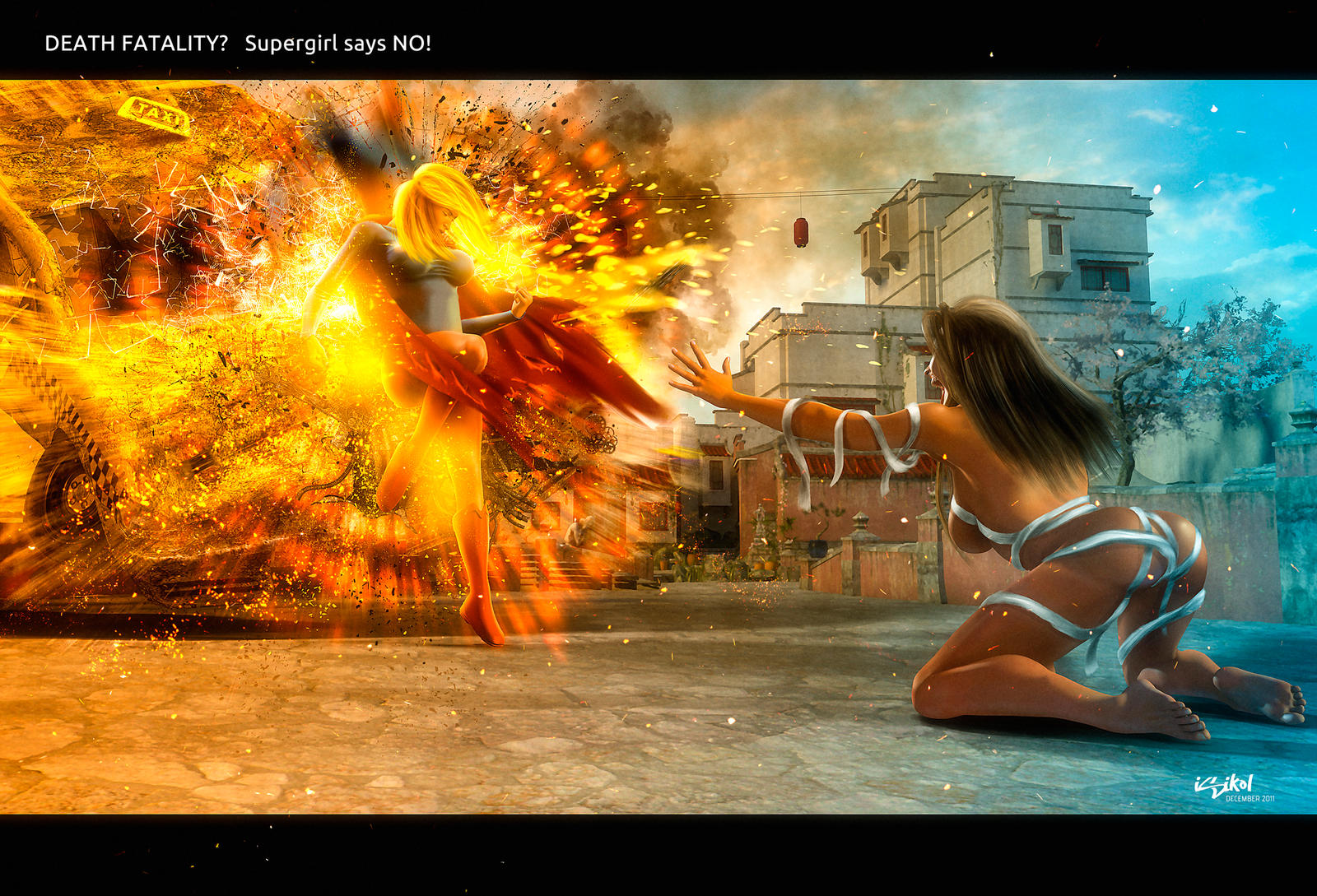 Watch
Commission for my good friend Stanley....
He asked me for a picture that Supergirl would arrive just seconds before a death fatality, where a cab is suppose to hit Mileena's body...
He wanted to capture the millisecond that Supergirl comes to rescue and the taxi crashes over her body...
That was a tricky one but i hope you like it... too much damage on the car

*Mileena is a Mortal Kombat character!