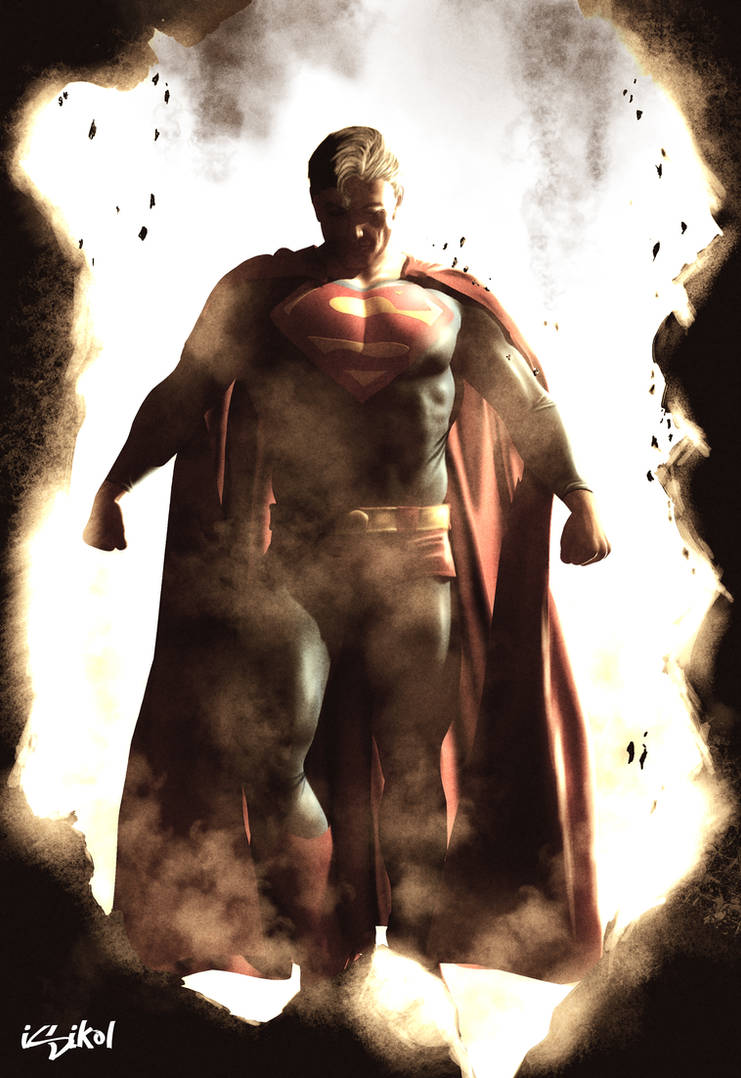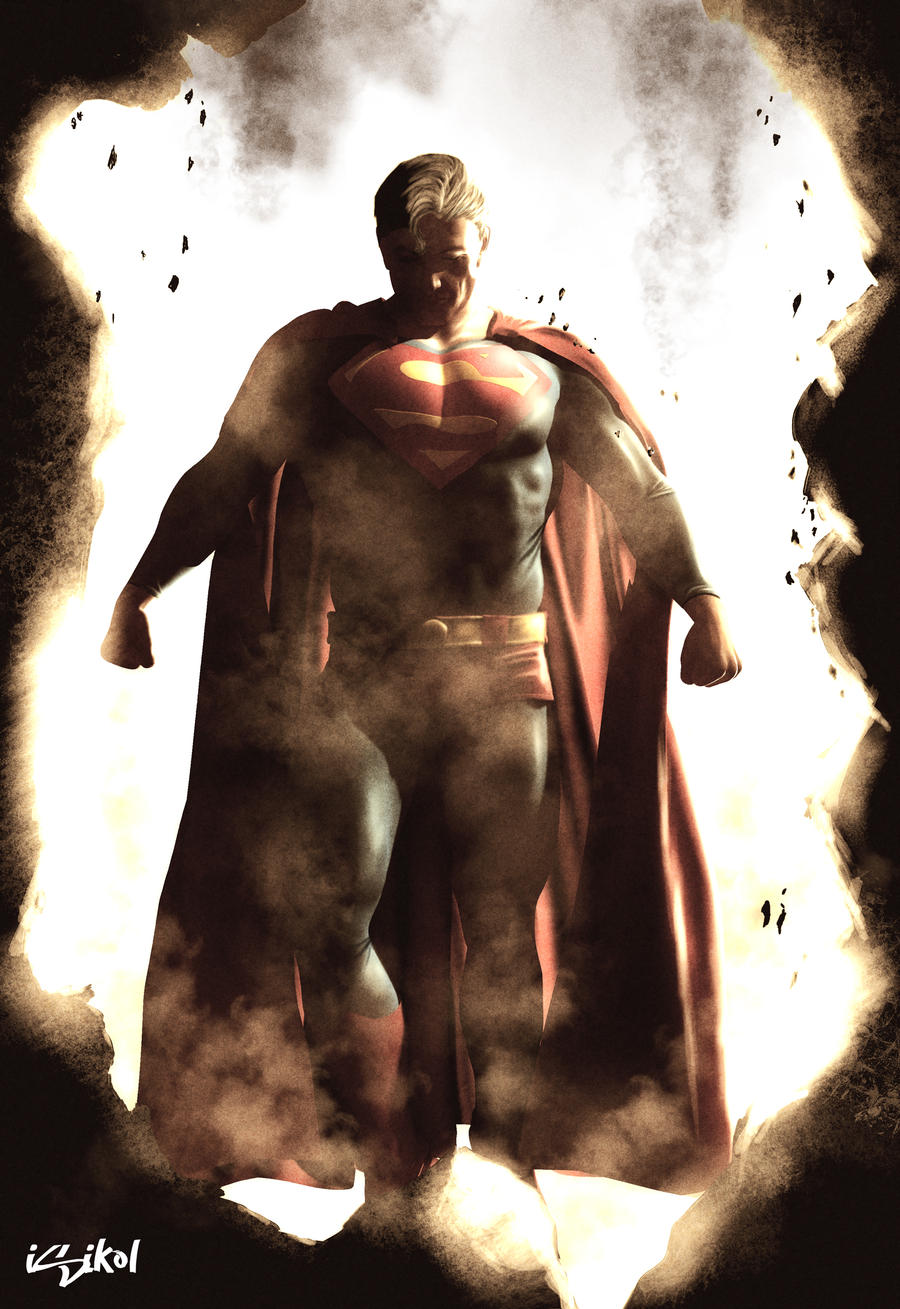 Watch
i don't know what to say about this piece...
This is dedicated with love and respect to the master Alex Ross...
He made his version for the cover of the San Diego comic book convention program back in 1998!
When i saw that image in the Mythology book of Alex i was so thrilled...I thought that this was one of the more powerful pictures of Man of Steel....
ive got to try this i said to myself...
Hope it isn't noticeable that this is M4 and this is a 3d picture with heavy postwork...
Guys in the comic book industry doesn't jump around when they hear the "3d" word

Superman belongs in DC comics and the original idea of this concept belongs to Alex Ross
The detail on Superman is unbelievable. Honestly he looks real in many aspects. The only thing I would even consider mentioning about him is his hair. It is either covered in dust from the whole in the wall or where ever it came from or he is much older. Looks like it is grey. Not sure if it is intentional cause his logo has changed in shape and size over the years, but the S , well the whole logo seams a bit big. Other then that he is awesome. The hole, well I know it is suppose to be a wall, but the way you have it done it looks like a hole in a wall of paper in several places. Could just be the light coming in making it so you can't see the edges, but hard to tell. Either way this is such an amazing piece. I do love it so. You do very good work. I think I like pretty much everything I have seen of yours.
The Artist thought this was FAIR
17 out of 18 deviants thought this was fair.
I really like this piece. It has a strong, classic feel that Superman needs to possess, and the shape of his torso is very good. His hair seems a bit light and doesn't seem to fit the color of the body. My eye is also drawn to his briefs in the area of the highlight - they aren't sitting flush against his leg. If you removed the shadow being cast by the briefs, it would look more form-fitting.

It would be cool to see a city-scape behind him in the brightness... maybe a smashed robot or something. But that's only an idea.

Other than those very minor nits, it's a very strong piece.
The Artist thought this was FAIR
19 out of 20 deviants thought this was fair.