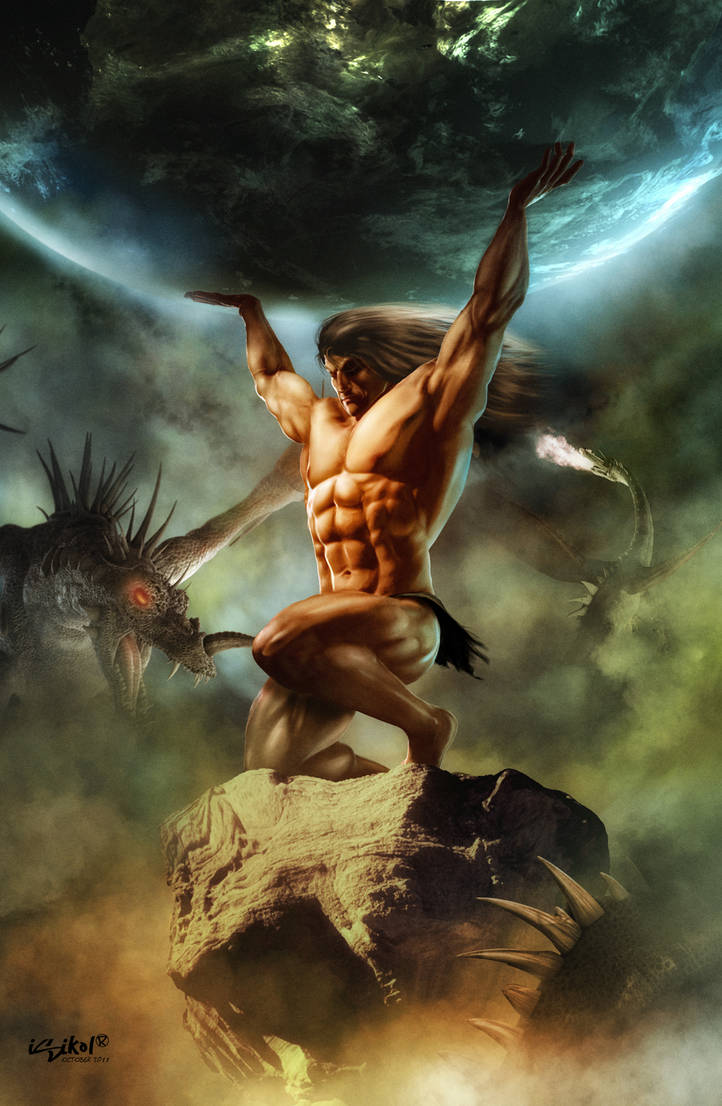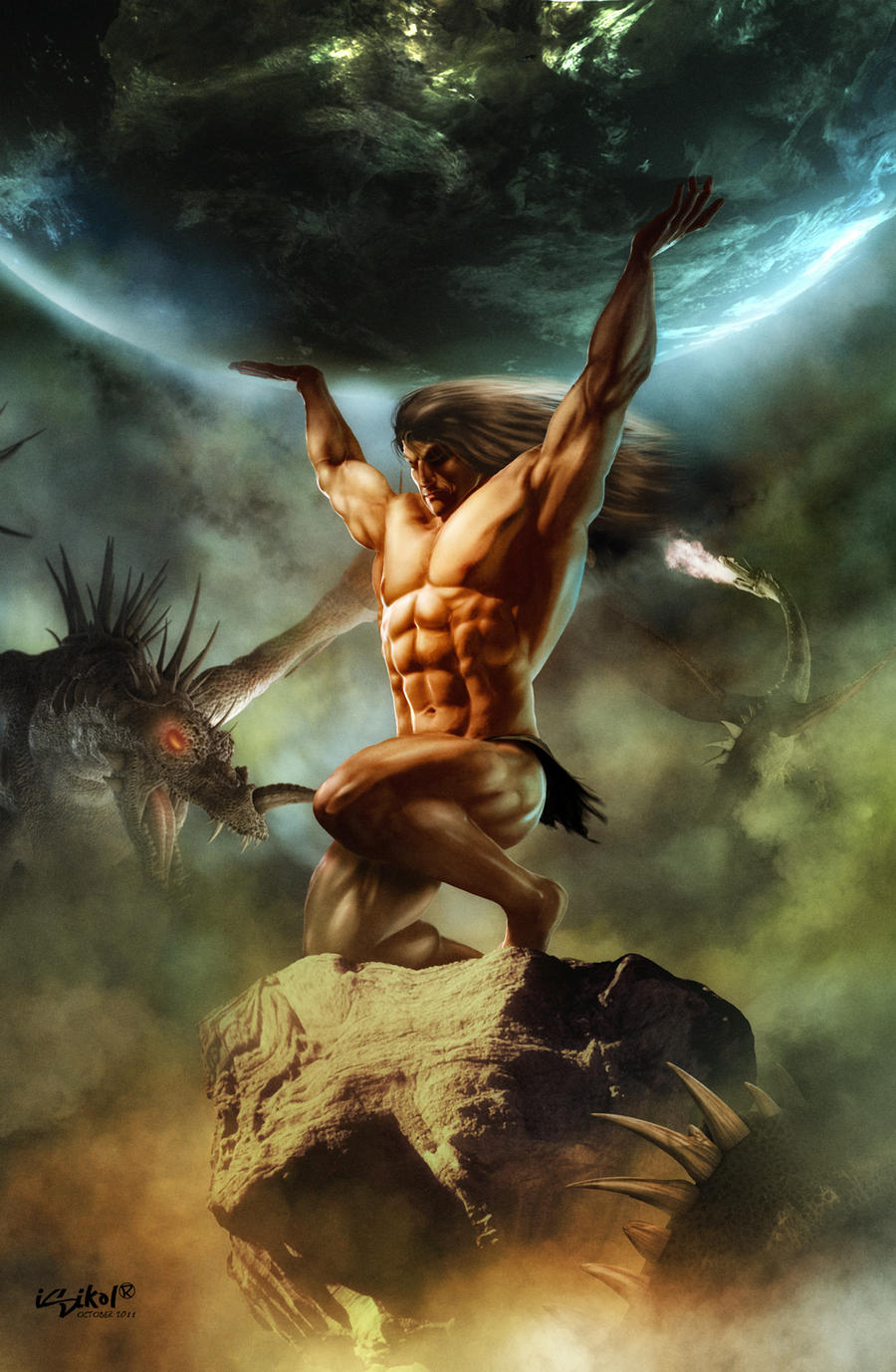 Watch
Boris Vallejo was always an inspiration to me...
He is one of our greatest artist of our century...
I remade his 1988 masterpiece "Atlas" using M4...
I Had to totally repaint him and alter his "geometry" to make him look like a normal human...soon i will upload the "before the postwork" image...
hope you like it...
almost 12 hours of work...
before and after postwork image here
I was born in june 1980. Many of the people born in that year grew up with the right kind of cartoons and especially, with the right kind of roleplay games: paper, dice and pencil.
I recall when I was about 11, my first tast of D&D and I couldn't let it go. Soon the search for fantasy pictures became something on daily basis and Boris Vallejo was something you couldn't avoid to see.
I remember this epic picture with top of the art men and women, fighting monsters or just posing, like heroes.
What you did here my friend is not just a humble tribute to one of the greatest artists ever born, is something more.
You were clearly able to create that surreal impact, lights that reflect on the muscles, prespective and that mighty solid fantasy mood.
I'm not too fond of the Dragons there, Atlas alone is the center ( in al senses) of the picture but I can understand their funcion of filling the void around him.
His right hand seems a little off, like the planet is hovering on his hand, but we all must admit we don't have a reference for someone holding a planet on his shoulder, right?

Speaking of Atlas, he is glorious, he give that titanic strength vibe plus the solemnity of his face, just glorious!
This is, indeed your greatest master piece to date, no matter what you will do from now on, this will be remembered

The Artist thought this was FAIR
34 out of 35 deviants thought this was fair.
Only because you asked...

It's very clear the inspiration was Boris Vallejo. He is also one of my favorite artists and a personal 'hero' of mine. I spent many long nights trying to unlock his secrets of painting.
Your piece comes close to capturing the 'Vallejo' feel, and the main figure is very well done. The overpaint is skillful and complete - good job there. The world is also very eye-catching and the sidelight is a good mechanism for drawing your eye towards Altas himself. The atmospherics are, as usual in an Isikol piece, top quality.
However, there are a couple minor details that don't seem to fit with the rest of the piece (let me underline MINOR). In particular, the rock he's kneeling on is clearly pasted in. It doesn't match the painted feel of the Atlas figure or the world. At a minimum, it would need similar highlight intensity and souce as the main figure (or as an option, have almost no highlight at all, leaving the figure alone in the light). I would recommend overpainting the rocks as well, since you did so with the main figure... and I think leaving them as shadowed as his legs would help place them together in the image.
The dragons are also a little odd - they look like raw renders in a painted piece. Make sure you use the same 'language' artistically when you do your final composition.
Otherwise... great work!
The Artist thought this was FAIR
37 out of 38 deviants thought this was fair.