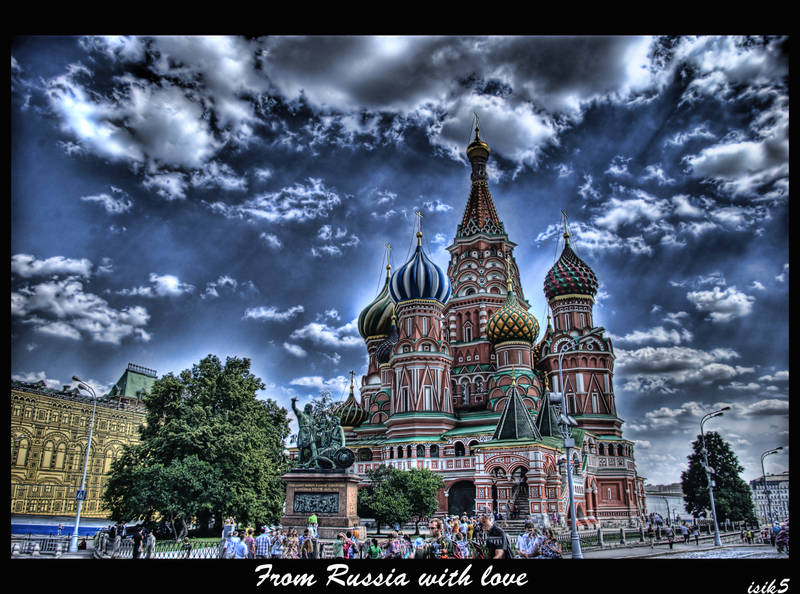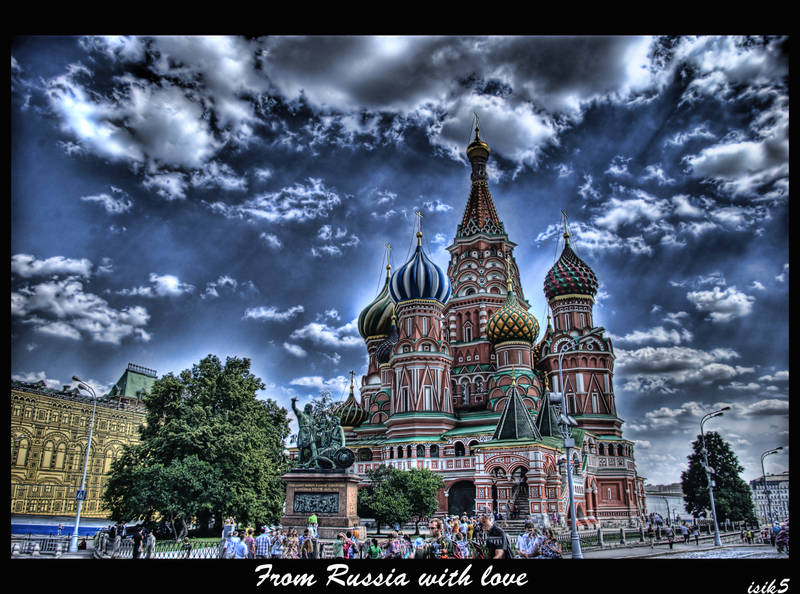 Watch
The first HDR photo of my Russia Diaries Album. 200 more to come

The Cathedral of Intercession of the Virgin on the Moat (Russian: Собор Покрова что на Рву - The Cathedral of the Protection of the Mother of God, or simply Pokrovskiy Cathedral - Russian: Покровский Собор; better known as the Cathedral of Saint Basil the Blessed , Saint Basil's Cathedral - Russian: Храм Василия Блаженного ) is a multi-tented church on the Red Square in Moscow that also features distinctive onion domes. The cathedral is traditionally perceived as symbolic of the unique position of Russia between Europe and Asia.
The cathedral was commissioned by Ivan IV (also known as Ivan the Terrible) Moscow to commemorate the capture of the Khanate of Kazan. In 1588 Tsar Fedor Ivanovich had a chapel added on the eastern side above the grave of Basil Fool for Christ (yurodivy Vassily Blazhenny), a Russian Orthodox saint after whom the cathedral was popularly named.
Saint Basil's is located at the southeast end of Red Square, just across from the Spasskaya Tower of the Kremlin. Not particularly large, it consists of nine chapels built on a single foundation. The cathedral's design follows that of contemporary tented churches, notably those of Ascension in Kolomenskoye (1530) and of St John the Baptist's Decapitation in Dyakovo (1547).