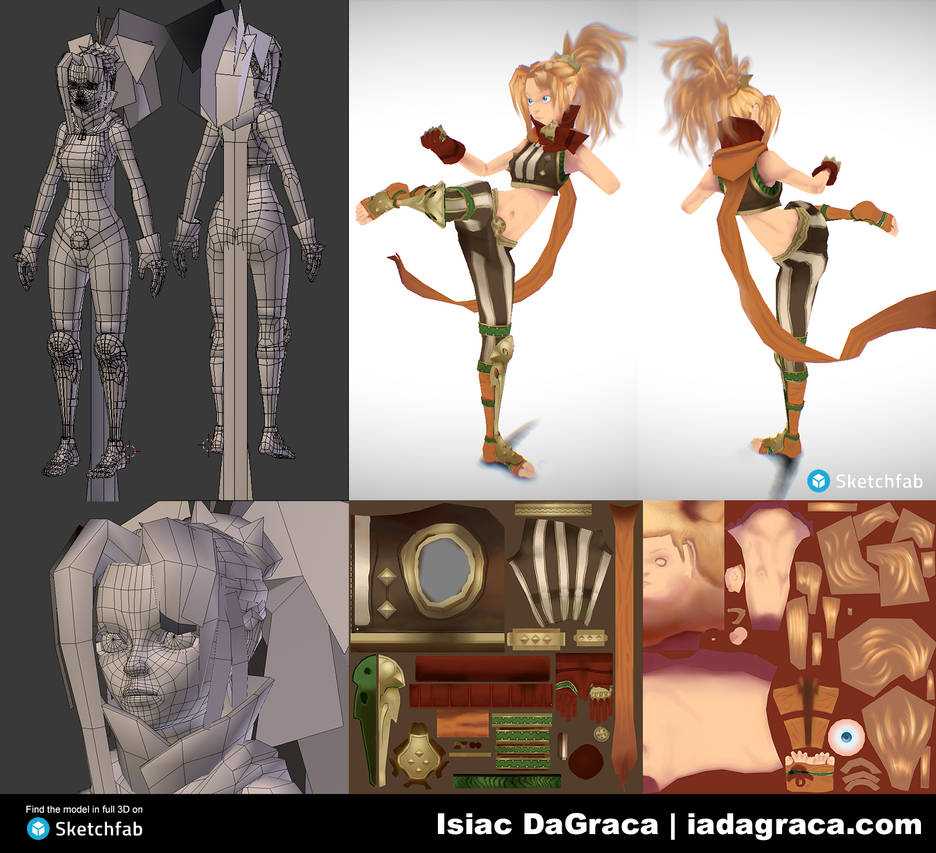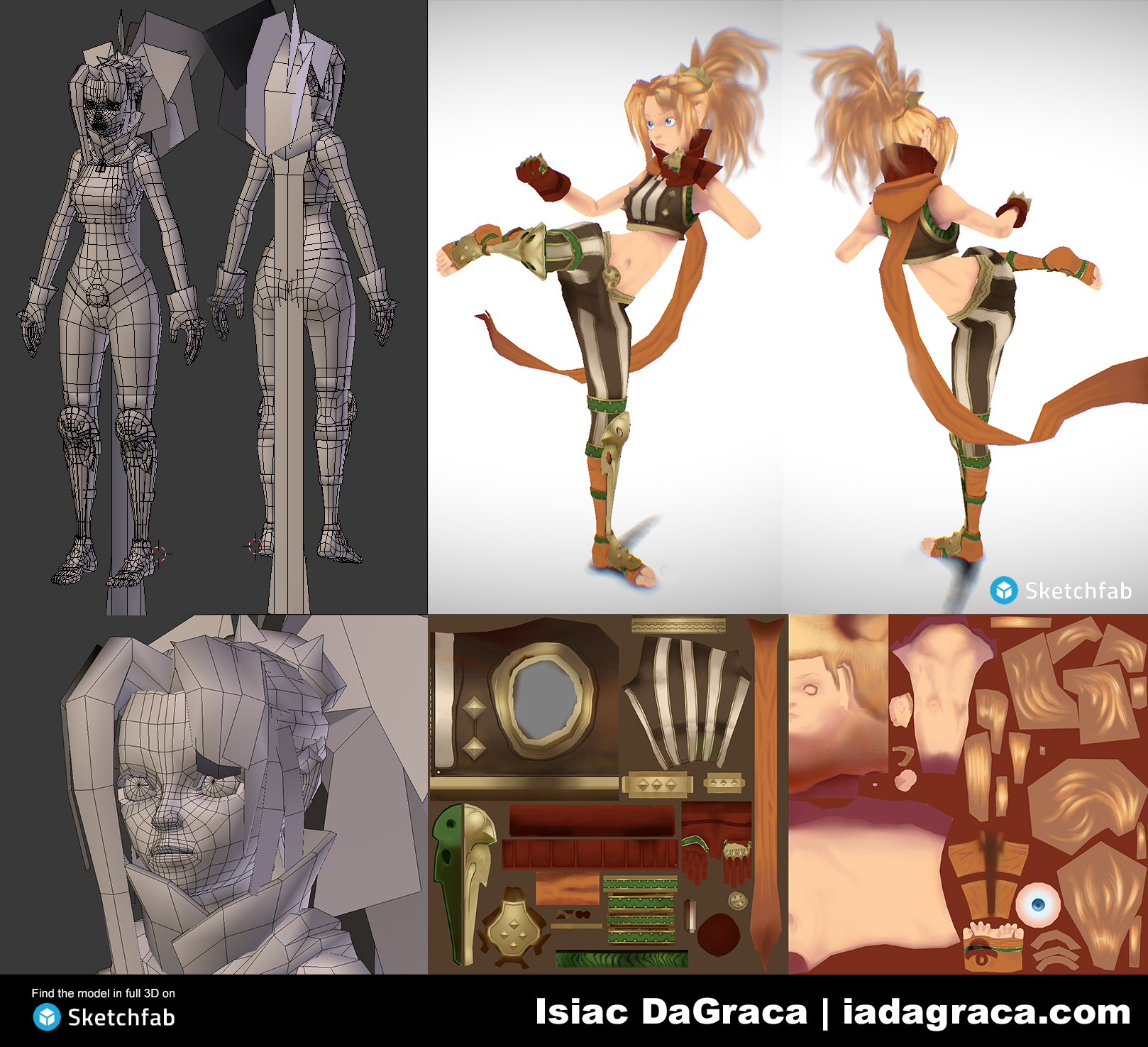 Another model for the Polycount weekly challenge, this time I was learning Mudbox while working on this one. I ran into some glitches but overall Mudbox was great for painting textures. I still did the majority in Photoshop CC though.
The modeling was done in blender this time since I'm very fast in that application with modeling and UV's. Speaking of UV's I received some advice after working on this I hope to apply soon!
Lastly the hair was a challenge and I spent some time researching on methods, I like the results but I hope to do better next time.