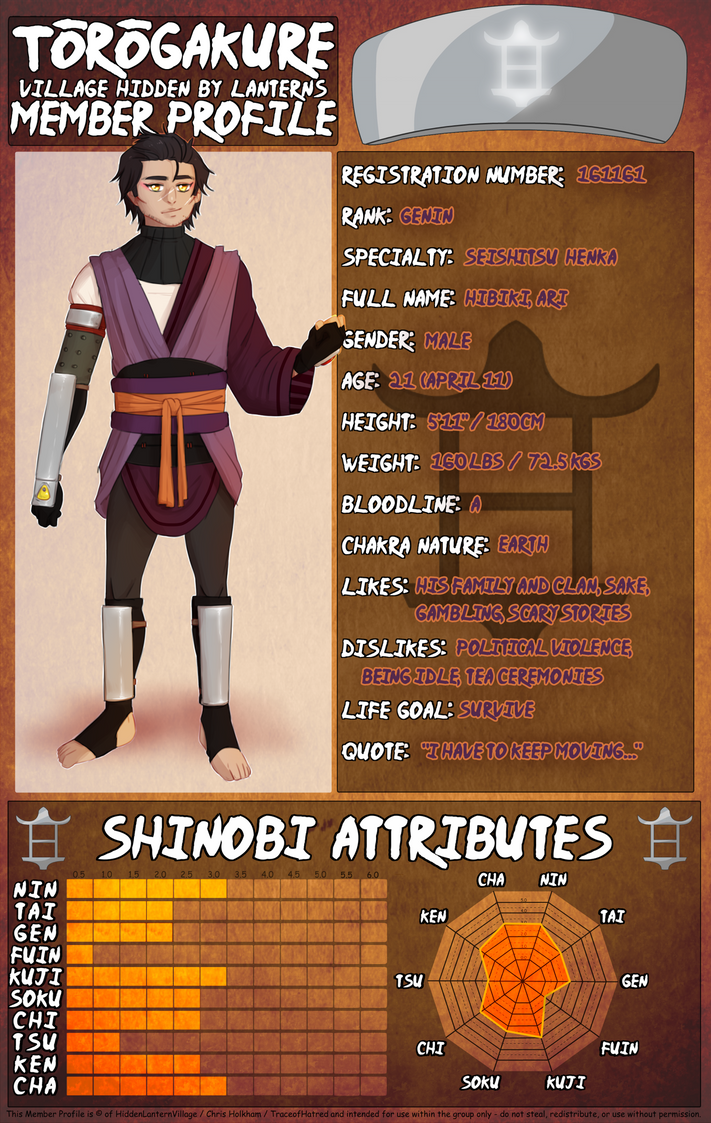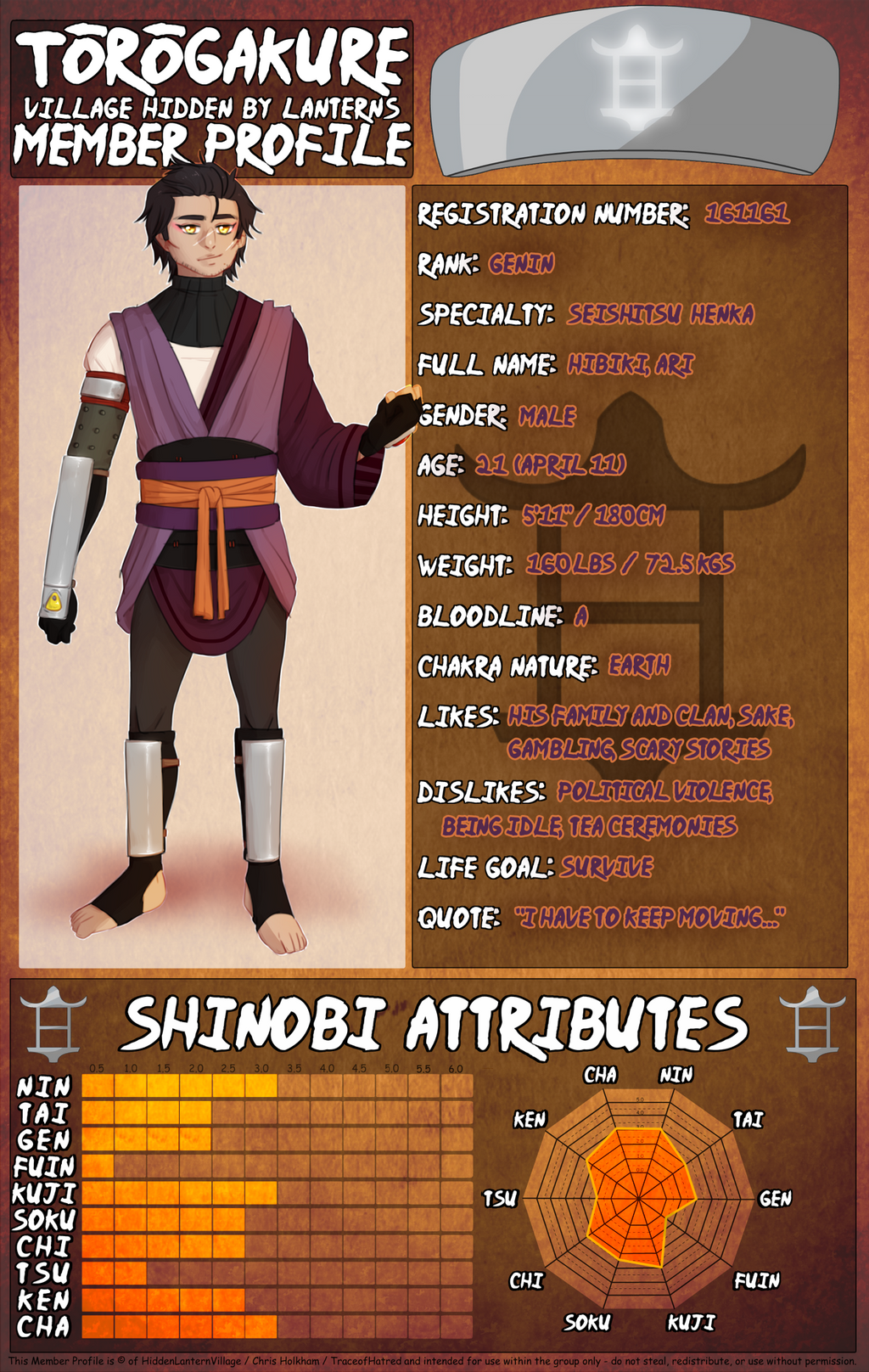 Watch
20/06/2018 - max-ed out as genin

Ari's design from Arc 16 onwards! A more serious look for the Hibiki changes under Hibiki Takumi's leadership.
With all the death, tension, and political turmoil, Ari has become increasingly paranoid for his life.
He is less sure of his abilities as a ninja right now, and his original ambitions seem so far away...
Nevertheless, he continues to do the best that he can.
Medical Info
Registration:
#161161
Full Name:
Hibiki, Ari
Gender:
Male
Age/DOB:
21 (April 11)
Height:
5'11" / 180cm
Weight:
160lbs / 72.5kgs
Bloodline/Type:
Hibiki - Type A
Chakra Nature:
Earth

jokes on you, my son ate his veggies and now he can crush heads between his rubenesque thighs. :>

---