Rules and Guidelines
General
Before commissioning me, check the Commission Status Journal to see if there is any free slot for the desired work. If there is no free slot, wait until one becomes available.
You must also make sure that you have enough money or points before commissioning me ! If you are not sure, use this price calculator I coded to help you calculating the price of your future commission.


if you want to commission me and you made sure all requirements are met, I only accept notes, with a friendly greeting.

Don't delete any note that's related to your commission until payment is done at the very end. This will help me keep track of the discussion related to your commission

The commissions will be processed in order of date : The first to send me a commission that has the necessary infos will be the first to be processed. You can gently remind me if I seem to forget, but please, avoid harassing me ! If your reminders become abusive, your commission will be put at the end of the queue. If it happens again, you might be added in my blacklist!


If your commission is declined, don't make drama about it, or else, you'll be added in my blacklist!

If you want me do draw your OC/FC, please provide me a link to a colored and clean reference of your character you want me to draw, so I won't have to do some archeological research within your gallery. Firstly because I'm lazy and secondly, I often go to DA with the phone app, if a folder has dozens and dozens of deviations, not all of them will be displayed. It must also be on DeviantArt, so I can fav it in a specific folder for references.

Once a commission is done, I'll tell you the price of it and you must pay in full before I deliver you the work. No refund accepted!



I'm at an age when I can make some profit with commission, and considering that 100 points is worth one US dollar, this is little for a work that took me hours to make. If you find it high, look at this journal : www.deviantart.com/art/About-O…


The rules may change if necessary, so if you want to be notified about any change, you will have to watch me, as I'll check the option to notify my watchers about any change.
Regular commissions
For regular commissions, I accept Paypal, but I strongly recommand you to not add any mention of Deviantart in the notice, as Paypal doesn't really like it.




The currencies accepted are CAD and USD. If you want to pay me in CAD, you must consider the current exchange rate in the calculation, and for this, you just need to type "usd cad exchange rate" on Google, then the first result will show you Google's built-in You simply round the result to the nearest cent (ex : 74.0 to 74.4 => 74 cents; 74.5 to 74.9 => 75 cents)



What I draw
Any Pokémon and Super Mario character that isn't too complex to draw




Your OC's/FC's/Sona




Humans, anthro animals, hybrids, cats




LGBT (Lesbian, Gay, Bi, Transgender) characters and romance, as long as it isn't 18+




Mild bleeding (commissions must stay at most T-rated)



What I don't draw
Any NSFW/18+ material (includes fetish, gore, bodily fluids), oversized boobs/butts




Vore, big bellies, inflation. Even if I occasionnally draw stuff that's quite on the edge, I prefer to keep it for personal works only and I keep it mild, for I'm prone to panic attacks (even more during stressful events), and when it's too extreme (especially extreme vore), this may trigger panic attacks to me and it really sucks when I'm feeling this way, so I prefer to avoid putting a foot to this slippery area. Plus, I usually show off my work on FB where people are mostly not « weirdness-savvy ».




Any hateful material




Heavily complex characters and mecha (this point may change in the future)



Types of work
Sketch
Done on paper only
no background : 200pts/$2 USD

Simple background : 400pts/$4 USD

Smoothed shading : add 300pts/$3 USD

200pts/$2 USD per character
Examples :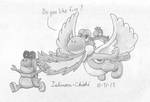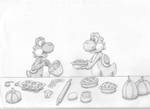 Lineart
Done with Gimp or Krita, freehanded or with Path tool
no background : 300pts/$3 USD

with background : 600pts/$6 USD

300pts/$3 USD per character
Examples :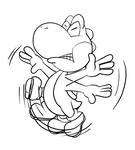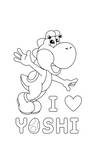 Traditional Colored
Lined and shaded, colored with Canadiana colored pencils
No/Flat background : 200pts/$2 USD

Simple background : 400pts/$4 USD

Complex background : 600pts/$6 USD

200pts/$2 USD per character
Examples :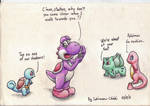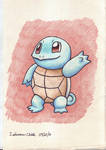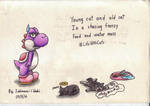 Colored and Lineless
comes with smooth shading, done with Gimp, Krita or Colors3D
No/Flat background : 500pts/$5 USD

Simple background : 800pts/$8 USD

Complex background : 1200pts/$12 USD

600pts/$6 USD per character
Examples :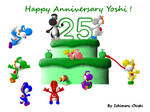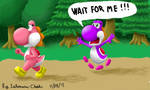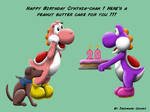 Colored with outlines
Done on Gimp, Krita or Colors3D
No/Flat background : 800pts/$8 USD

Simple background : 1200pts/$12 USD

Complex background : 2000pts/$20 USD

With flat shading : add 500pts/$5 USD

With smoothed shading : add 800pts/$8 USD

1000pts/$10 USD per character
Examples :