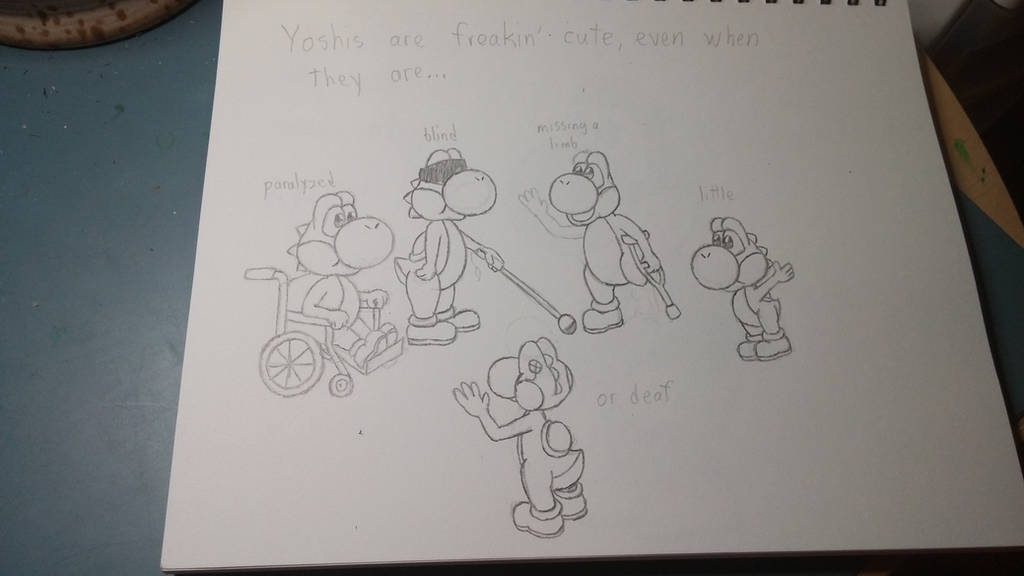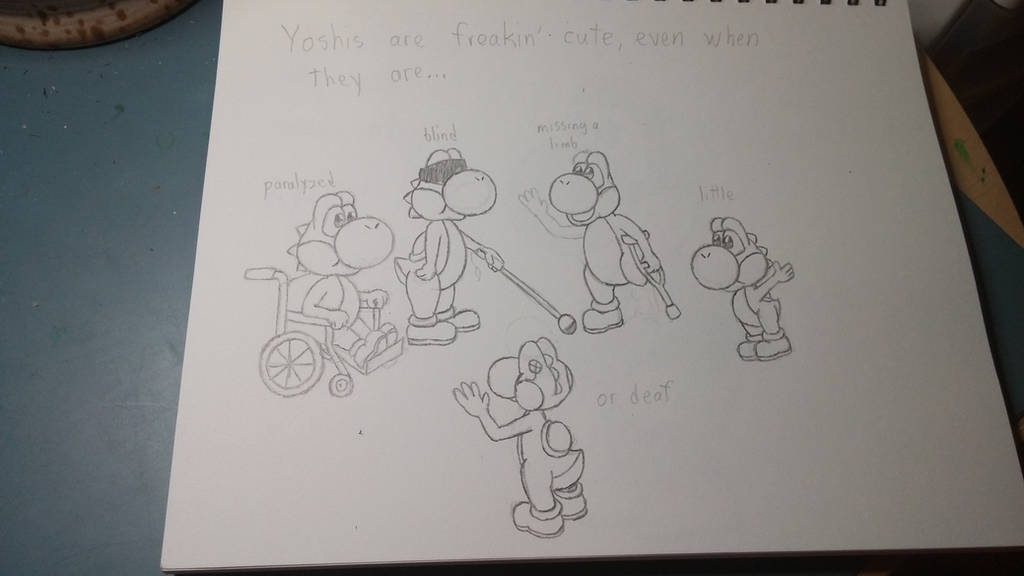 Yesterday we spent almost the whole day on the camping site so my parent could do a cleanup in the camper trailer, and since weather was nice, I brought my sketchbook and pencils and did some Yoshi sketch.

I sketched two drawing in total and this one is the first out of two.

I had this idea forabout two years already but the timing wasn't good until now.
Here in Quebec, we have the Quebec Disabled Week that is held the first week of June where advocating campaigns are held to spread awareness about the disabled people's rights.
I thought it's a good idea to depuct Yoshis with various disabilities, to show that when something is already utterly cute, imperfections don't matter that much, just like for special needs kitties like Grumpy Cat, Lil'Bub, Oskar the Blind Cat or Anakin the Two-Legged Cat (who is so gorgeous with that fuzzy fur !).
In total I drew 5 different Yoshis : one in wheelchair, one blind with a white cane, one deaf with a cochlear implant, one missing a limb, and finally one with dwarfism.
I know I only did physical/sensorial deficiencies while I could also do intellectual deficiency and autism spectrum which are touchier to depict.

I plan on scanning it into a digital artwork.