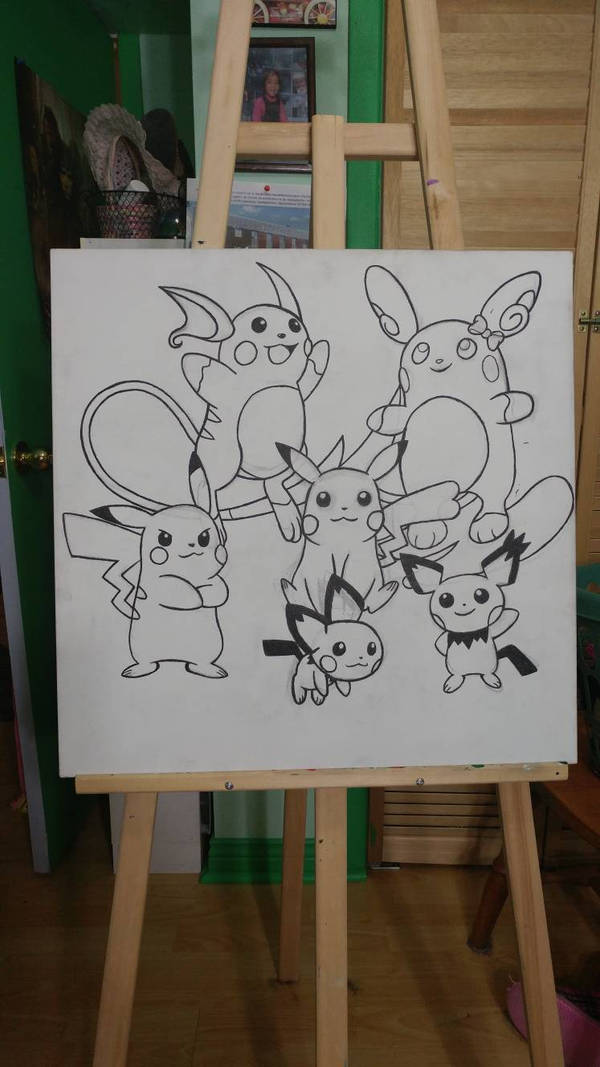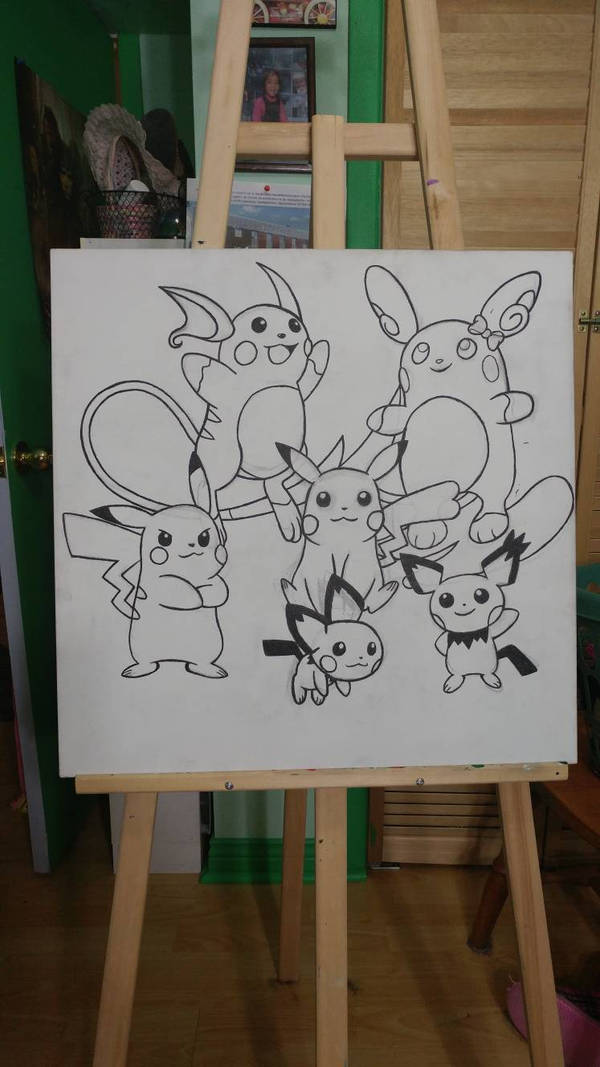 Watch
After having finished painting Edward the Blue Engine on a seat for a little kid in the family, I finally can work on other projects such as this one that my brother suggested me to do : a pokéfamily with two Raichu (both regular and Alolan form) with their Pikachu and Pichu children, on a 22x22 canvas.

The pic was taken yesterday early morning just after finishing the lineart, and last evening, I painted over pencil marks with white paint so they won't appear under colors (the light ones especially).

All pokémon belong to Game Freak.