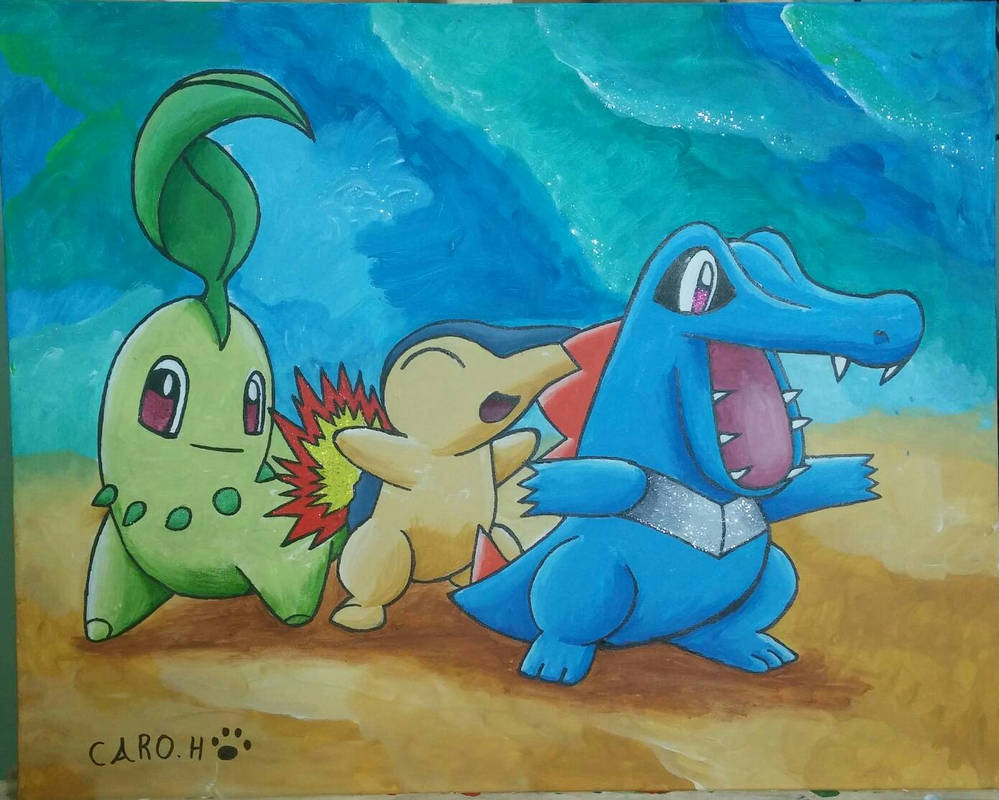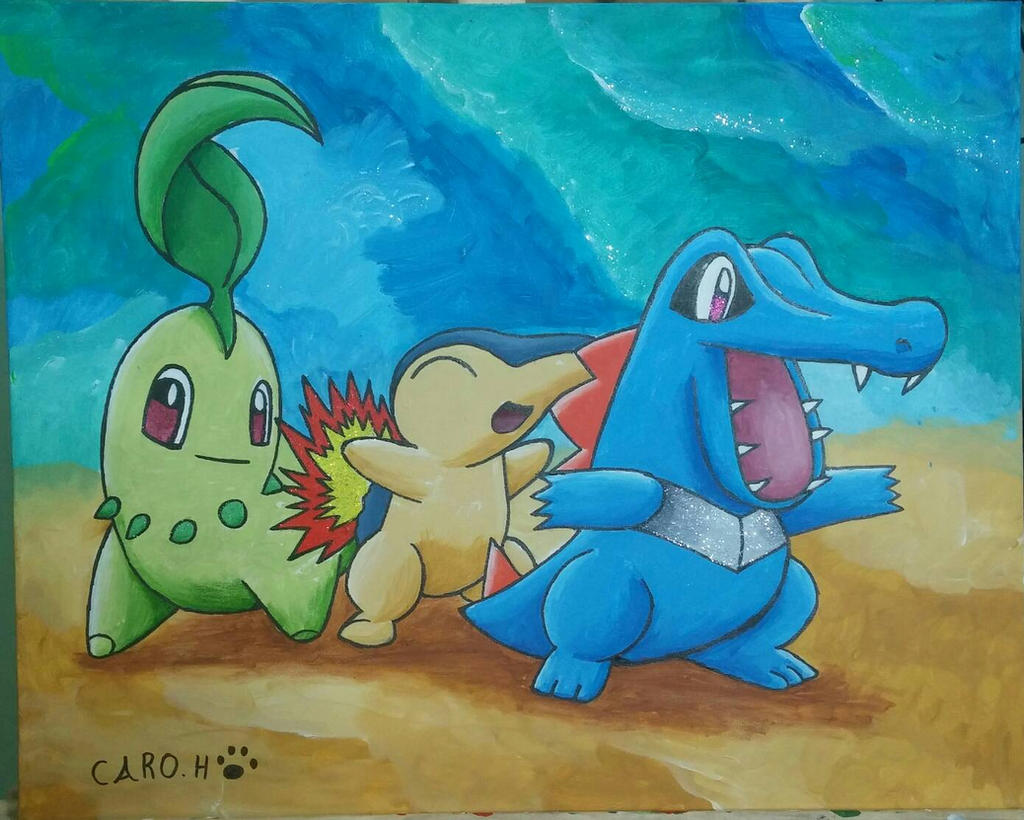 Watch
I began this a while ago, a few days after Gen II pokemon were released on Pokémon Go. But I was so caught up in anything else that I did the actual color only this week.
Yep, as you can guess, the idea of painting the Johto starters was related to Pokémon Go's big update.
Due to space restriction, I had to change Chikorita's leaf position because if I made it
like in this ref pic
, it would have gone outside the frame.
It wasn't planned to put Totodile on the lead, but as I was sketching it, I noticed it being sketched a little too big, making its feet being positioned lower on the canvas, so I had to put Cyndaquil behind. Let's assume this Totodile is Ash's, with its highly energetic personality, teehee !
I also added glitter paint at some places such as Chikorita's eyes and buds, Cyndaquil's back flames, Totodile's eye and chest and some pale parts of the sky.
And good news, this painting found a home ! A daddy responded to my post in a VG selling group and he was highly interested to buy it for his son whose bday is this Sunday. He already paid, adding extra bucks to cover shipping fees since he lives 3 hours away from my home. My first-ever sale since I resumed painting !
As soon as Mom finds bubble wrap and cardboard for packaging, it will be shipped via travel bus.
Chikorita, Cyndaquil, Totodile © Game Freak
Artwork © Me