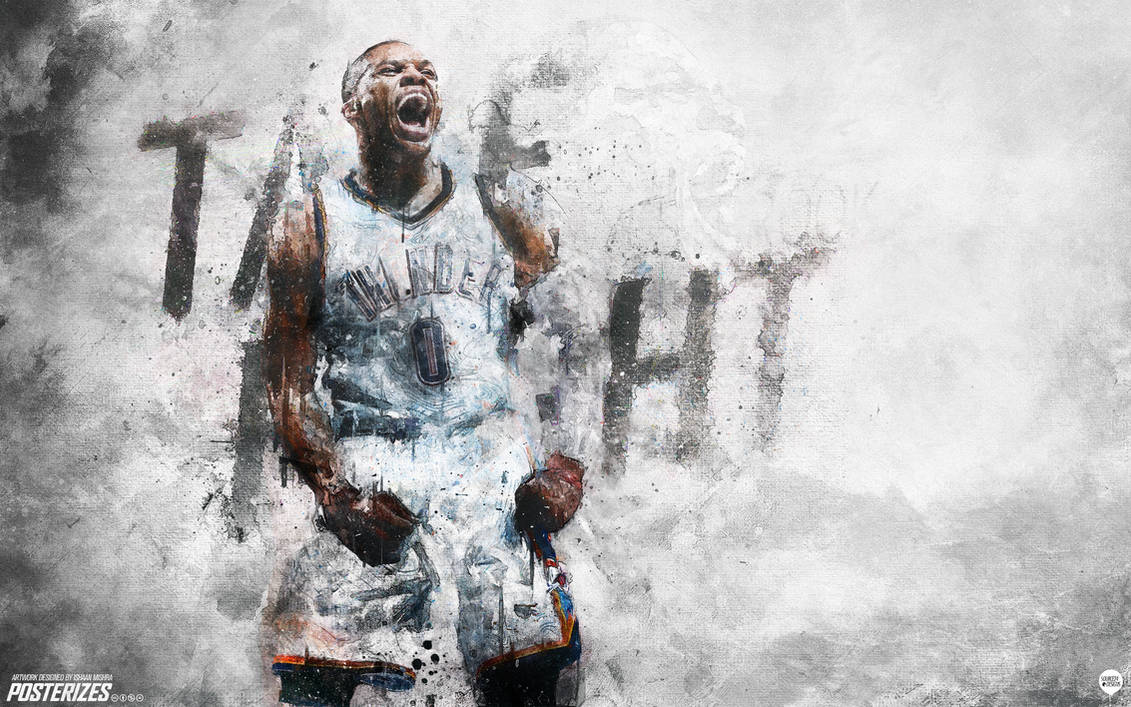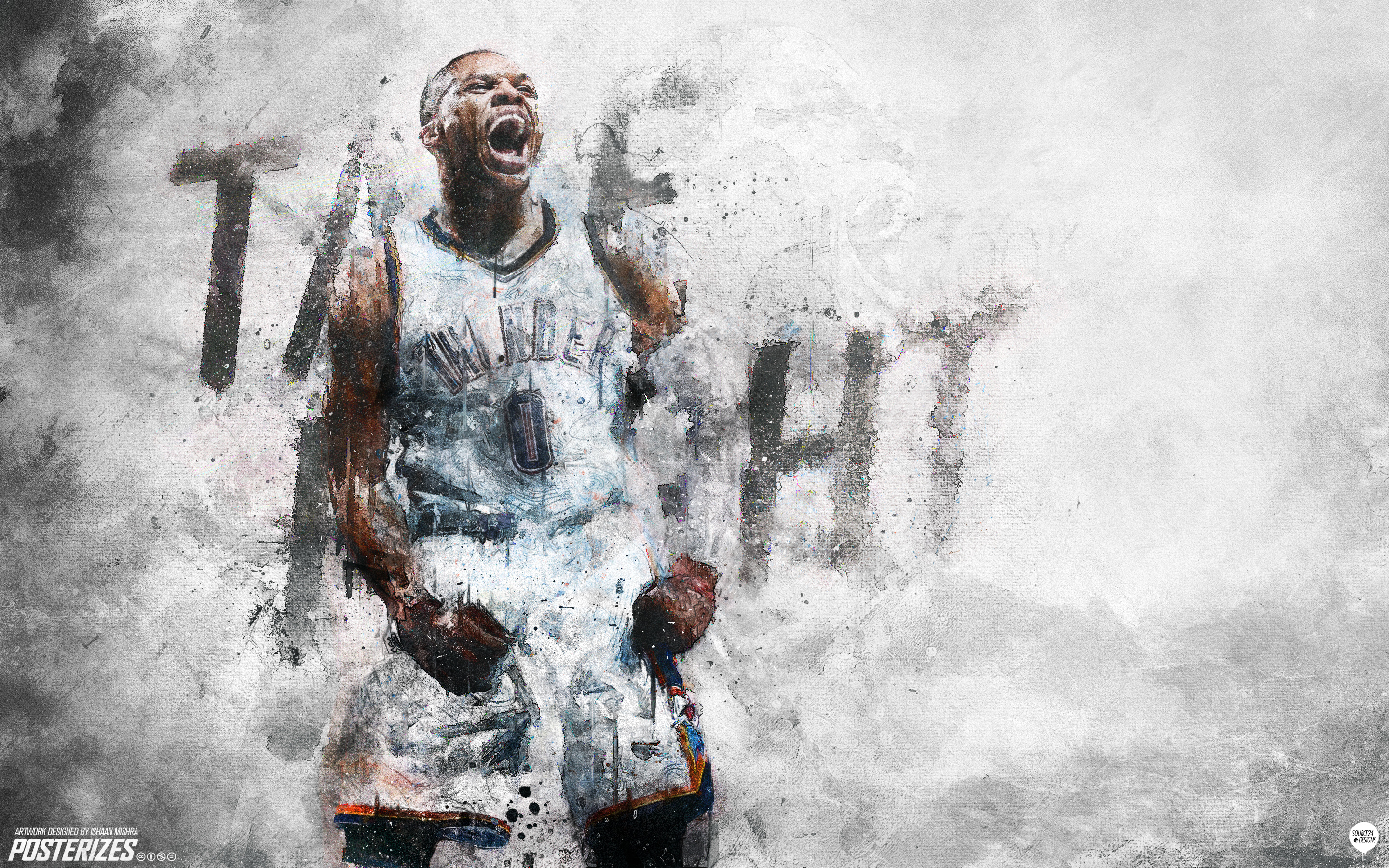 Amidst all the talk of Kobe Bryant, Derrick Rose, and Rajon Rondo, perhaps one of the most overlooked injuries of last year was Russell Westbrook. But Westbrook is one of the last players you would want to overlook. The explosive young PG from Oklahoma is one of the most important aspects of the Thunder offense.
His athletic game is ridiculous, as he breaks through defenses, and brings down the thunder on the rim. Russell will be back, and we will all be reminded of why we shouldn't have overlooked him. Download your Russell Westbrook Thunderstruck Wallpapers in desktop and mobile sizes from Posterizes.com below!
SHARE on Twitter or Facebook if you liked the wallpaper! Every share is appreciated!

Title: Russell Westbrook "Thunderstruck" Wallpaper
Tools: Adobe Photoshop CS6, Adobe Illustrator CS6, Mixed Media (Pencil, Photography, Paint Textures)
Time: 4 Hours
Available for DOWNLOAD in ALL SIZES on
Posterizes.com
Download for FULL SIZE!!
________________________________________
Follow me on Twitter for wallpaper updates:
source24
Check out my Facebook fanpage for exclusive downloads:
Source24Designs Facebook
Check out my Website and get to know me better:
My Website

Reply

youre amazing source24! thanks so much for the watch on here, i post more things on my instagram @bengaldesigns ill comment on your recent post and maybe you can check me out and drop a follow if youre feeling up to it! great work on this westbrook hes going make the MVP voting one enormously hard task!
Reply

Reply