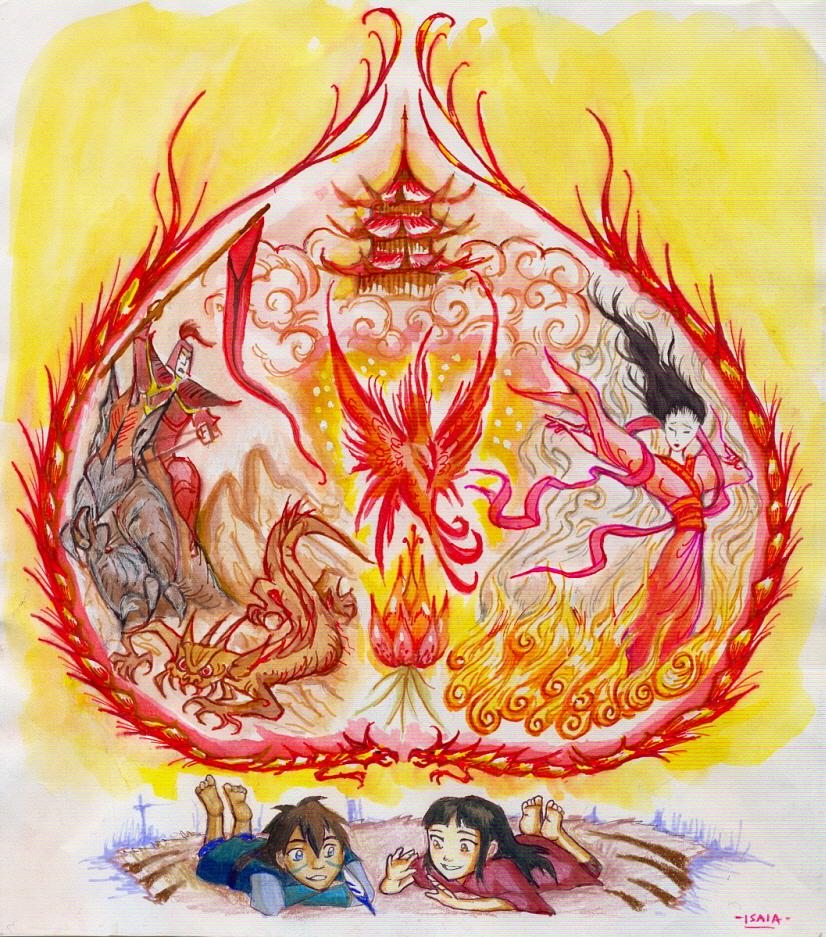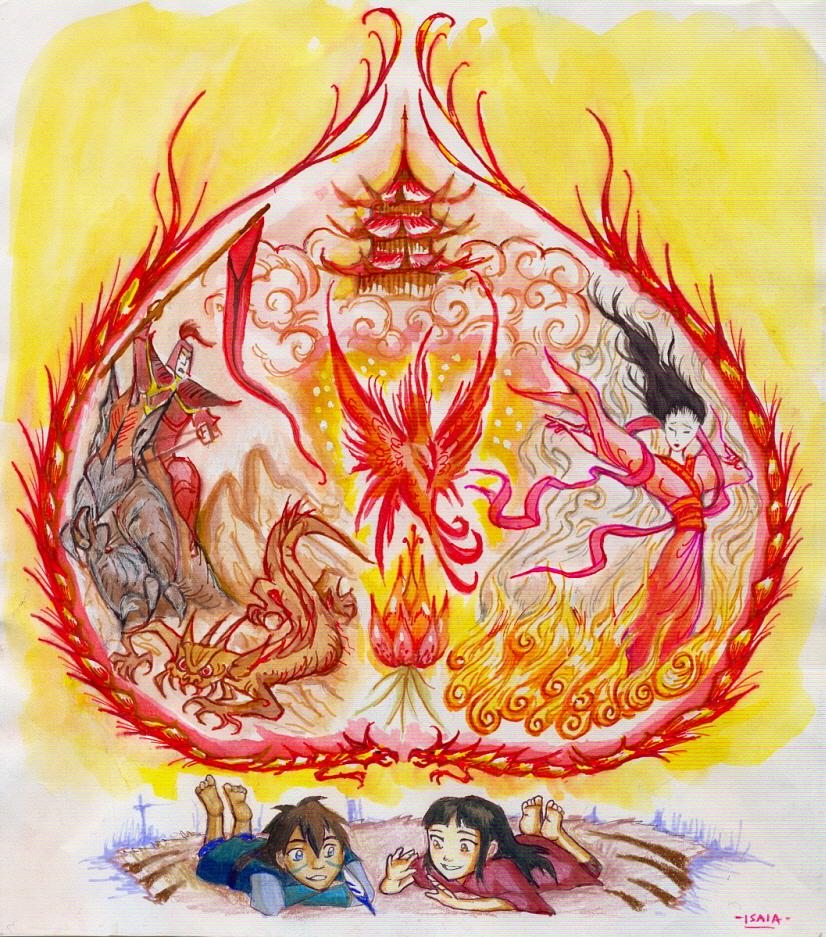 Watch
After Part 1 (
[link]
)
~~~
One day, Toji sat down next to Rei and said casually,
"You've never told me stories from your nation."
To which Rei replied in a surprised voice.
"...You ...really want to hear the stories where I come from?...Really?"
"Sure, I mean, yeah I guess...mostly because...I'm curious. "
"*giggle*...okay...
These are stories my grandmother and mother told me..."
At first, Rei was nervous about sharing these stories with a waterbender...who she thought would be the last person who would be interested in such foreign tales.
But Toji simply lay next to her near the warmth of the hearth, put his chin on his folded arms and listened to her voice as she listened to his before.
She told him the Legend of Guo, a young peasant from a lowly village who became one of the most honored royal warriors because of his bravery in facing a great demon from the mountains.
or the birth of the Phoenix ....the firetemple in the sky that was visited by the airbender monks...and the tragic tale of how Princess Shizumi consumed herself in her own flames in sadness after her secret lover, a soldier from from the earth kingdom had been killed in battle...
~~~
I think a lot of styles of old chinese illustrations influence loads of happy in me as well.
Inspired by listening to "Sayonara wai narai" from Fushigi Yuugi
I'm also actually proud of this one too.
Makes me squiggly like part 1. :3