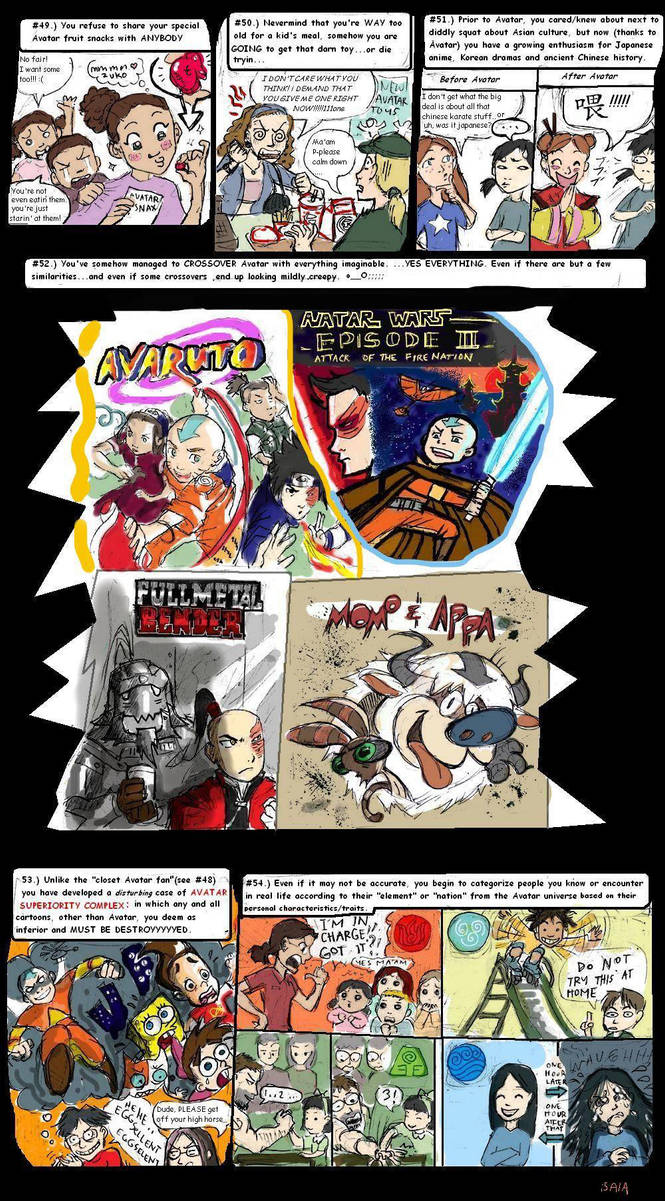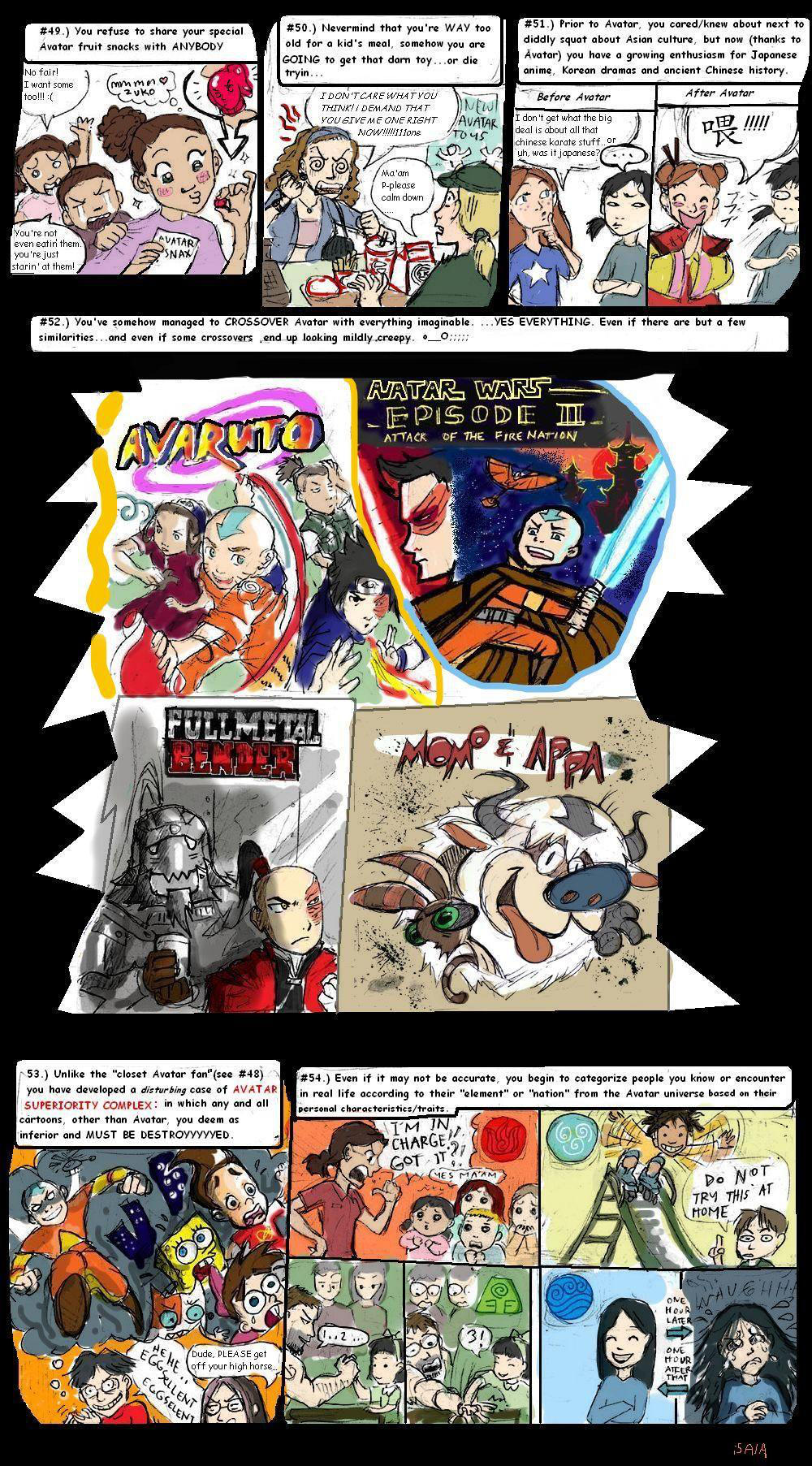 Watch
OOyeah, I totally went there.

Just finished watching "Secret of the Firenation" today.
asfjkdfkdsfdkj!!!
Anywho, here's yet another installment of this crazeeehh satire comic about us (
hardcore
) fans of the series: Avatar: The Last Airbender
...
I'll probably either get killed, sued or slaughtered for it eventually.
But really, for laughs, and a lot of avatard fanstories here that are true and funny...yet somewhat scary

YES there is even a club for both Naruto and Avatar at the same time.
There have been crossover bonanzas to the point of no return. X3
...All the cool kids were doin' it!!

couldn't help the uwa OpenCanvas coloring and jpeg compression.

Avatar (c) Nickelodeon, and all other obvious references and cartoons (c) to their respective owners