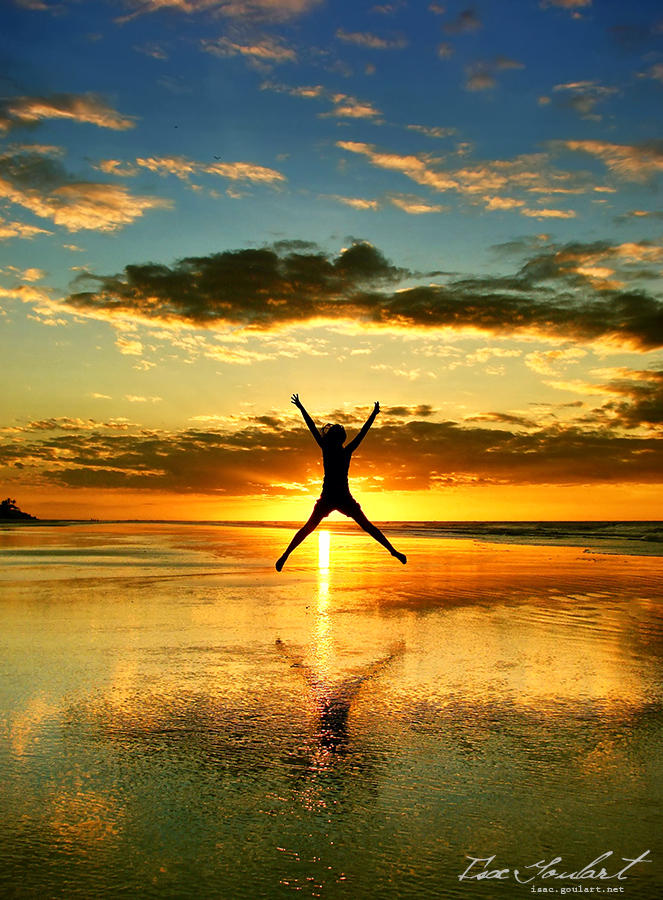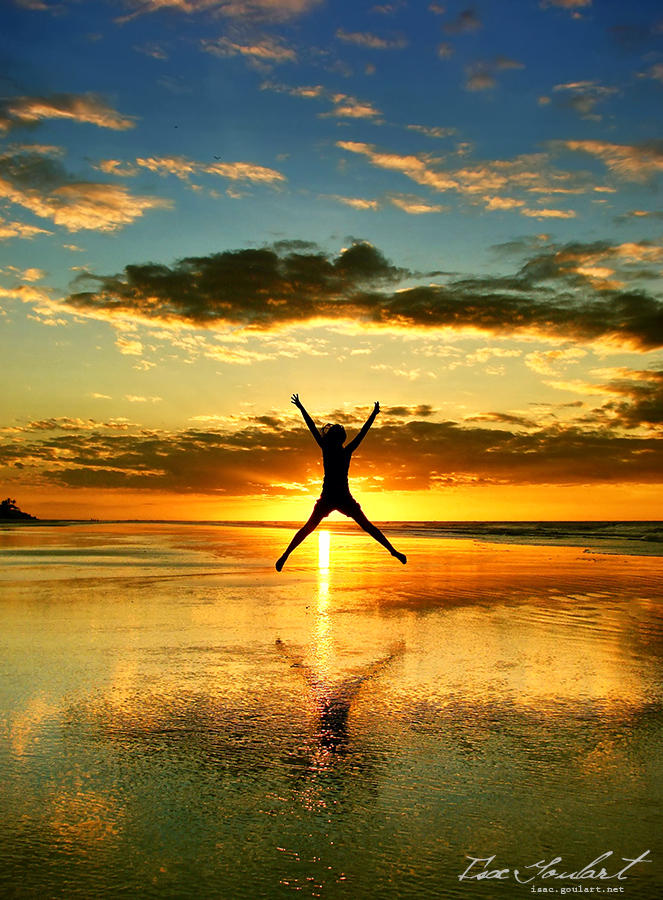 Watch
I took advantage that school is finally out and that I have a month and a half off for my summer break, and decided to go the beach with my family. This specific beach is about 3 hours away, which in our tropical rainforest heat and without any air conditioning in the pickup, makes it quite far... But the trip was worth it. I went with my two sisters, my parents, my brother $
micahgoulart
and his wife... There we took lots of pictures, tanned or in my case, got sunburnt, then later went bodyboarding, and just enjoyed being together as a family. Oh, and played lots of card games when we weren't at the beach. It was a great week away from home. I'll be uploading more photos as I sort through them later on.
This specific one is of my sister, Rebeka, once again at a beach called Atalaia, one of the more popular ones there in Salinas. The sky was amazing that day. Beautiful sunset!
EDIT:
Some people are asking "How come there are no ripples under her feet from her jumping?" or "How could she jump this high and leave no trace on the water or footprints, etc?" Well, here's how it goes: What you see is a beach at low tide.. the water has receded and since the beach is so wide and shallow, it leaves a small, very thin layer of water on top of the sand that gives it that reflection.
Copyright © Isac Goulart

This image is the exclusive property of Isac Goulart and is protected under the United States and International Copyright laws.
The image may not be reproduced, copied, transmitted or manipulated without the written permission of Isac Goulart.