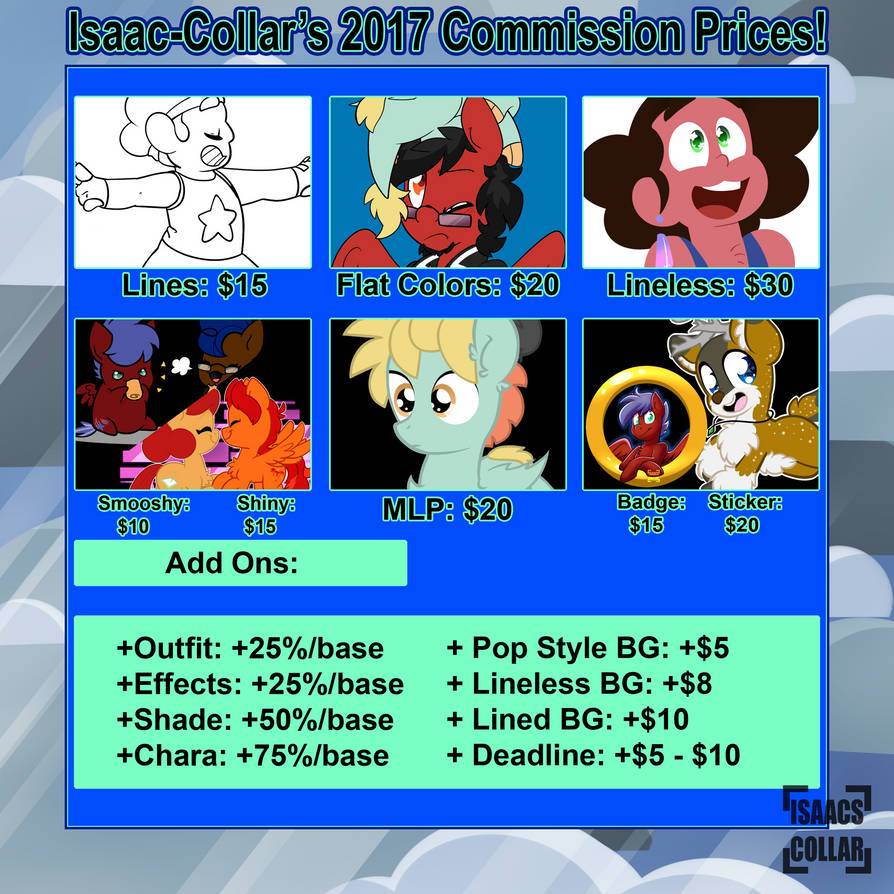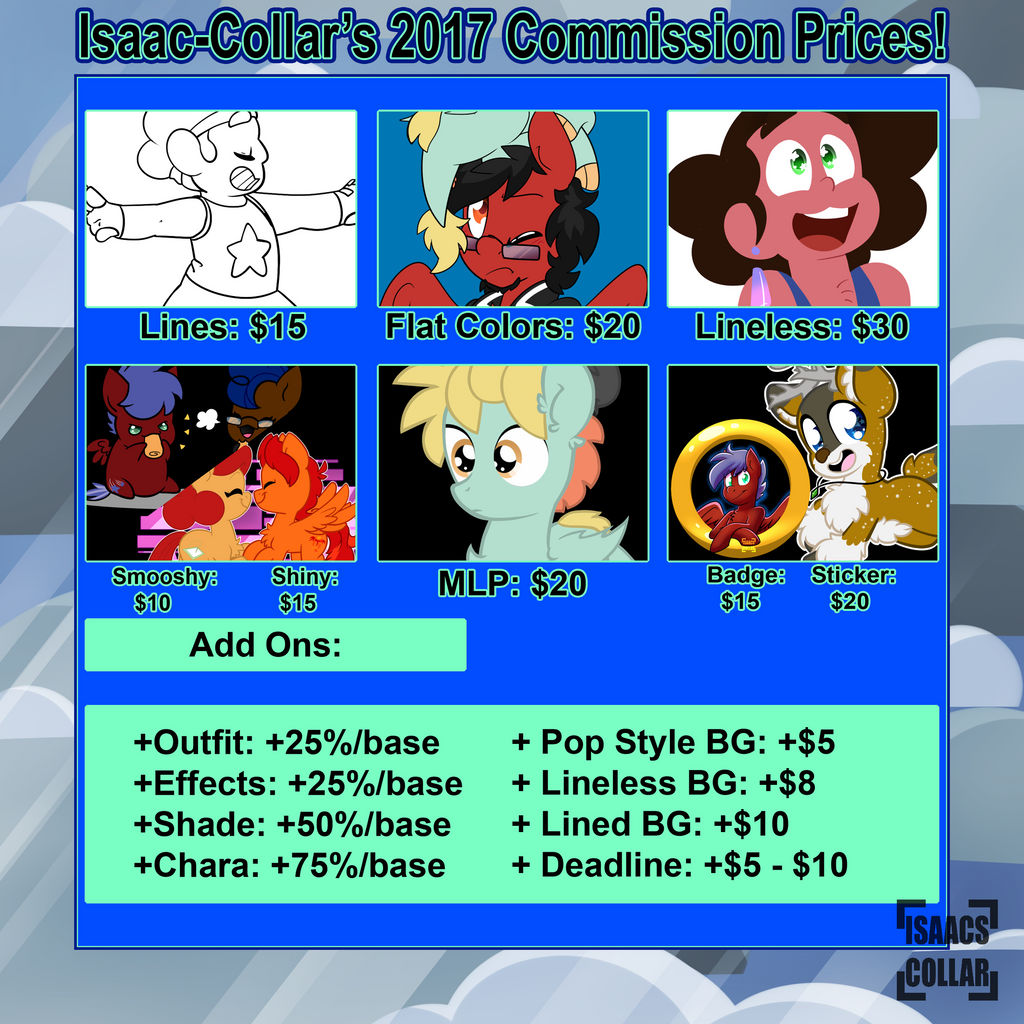 Watch
The commission prices for 2017 are heeeeeere!
Please remember to note me if you are looking to order a commission!A couple rules that should be read:
1. Paypal payment only.
2. I have the right to deny any commission for any reason.
3. Please link fullbody and colored references. they are the easiest to work with and I don't have to guess colors or features.
4. Considerring there are percentages, please don't try to "cheat" me out of money. I check my math twice when calculating prices for commissions.
Feel free to ask me any questions!
Thank you!