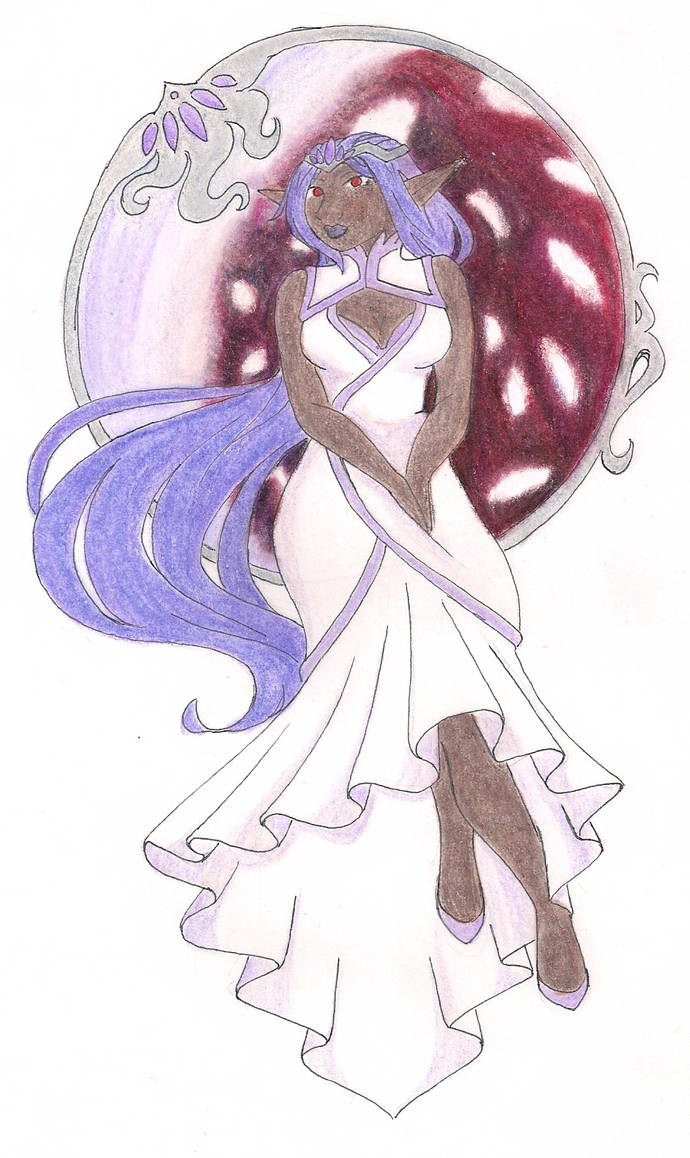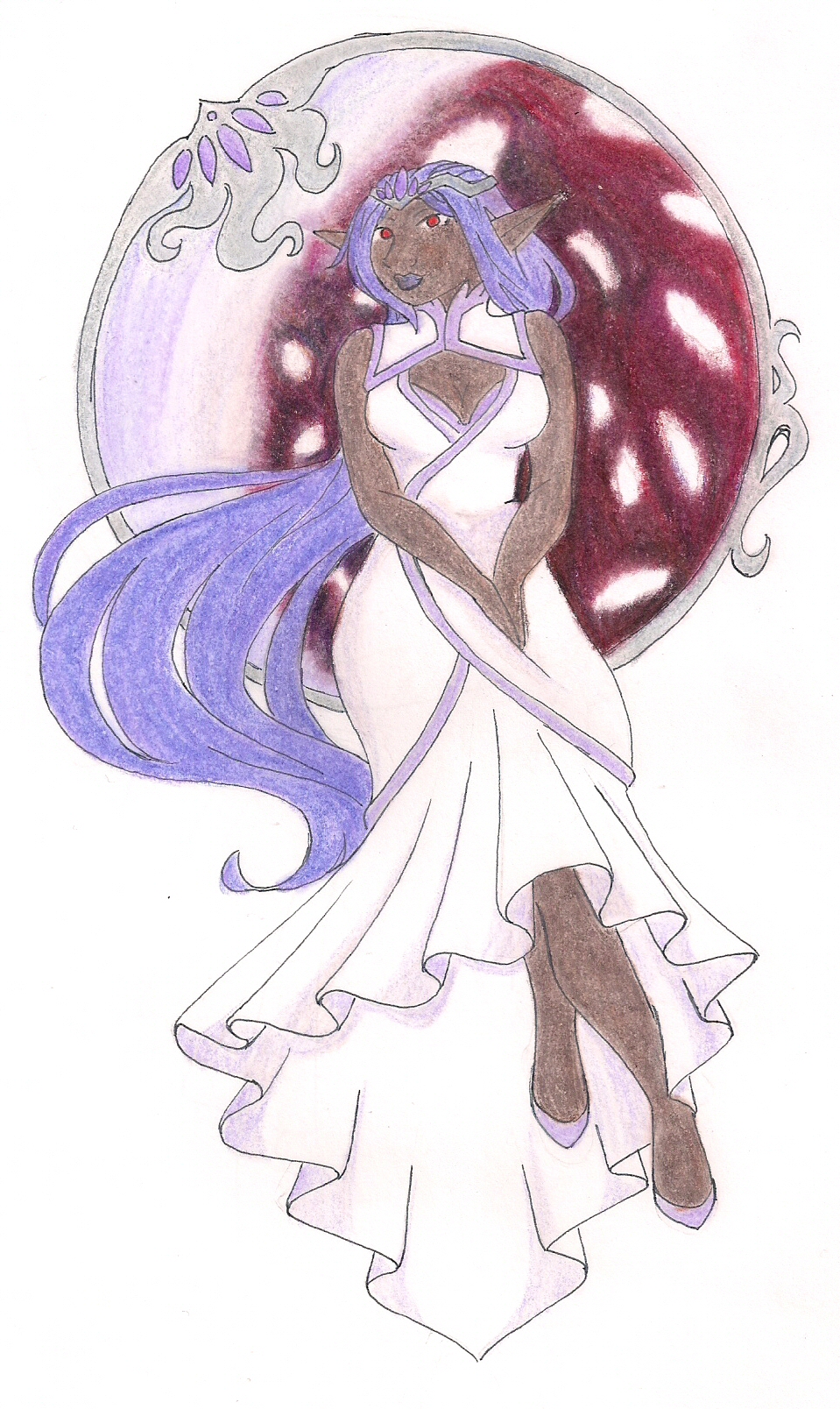 Watch
So I found this through pinterest the other day:
Blending with Baby Oil
I have this collection of prismacolors I haven't used in years, and baby oil is cheap, so naturally I had to try it. I also had a half-way finished sketch of Snadhya'runes just lying around, as one does, so I cleaned it up and tried the technique. As a blending technique it turned out really well, but I was hindered by the size of the image and I've definitely forgotten how to shade with prismacolors. But I am pleased that the mirror demon turned out at least somewhat similar to the one
on this page
. I was thinking I might make it a series with the other four sharen sisters but... I dunno. I'd have to remember which cup I used to draw that circle.
Snadhya'runes belongs to

You should totally go read his comic, which you can find here:
www.drowtales.com