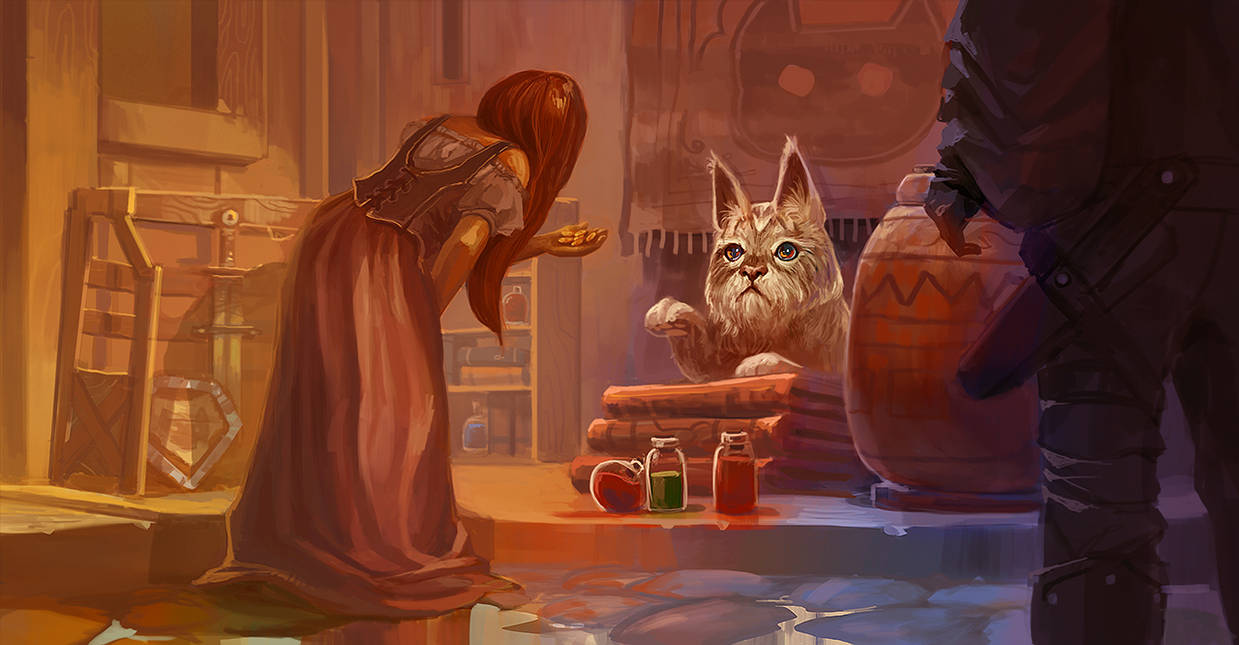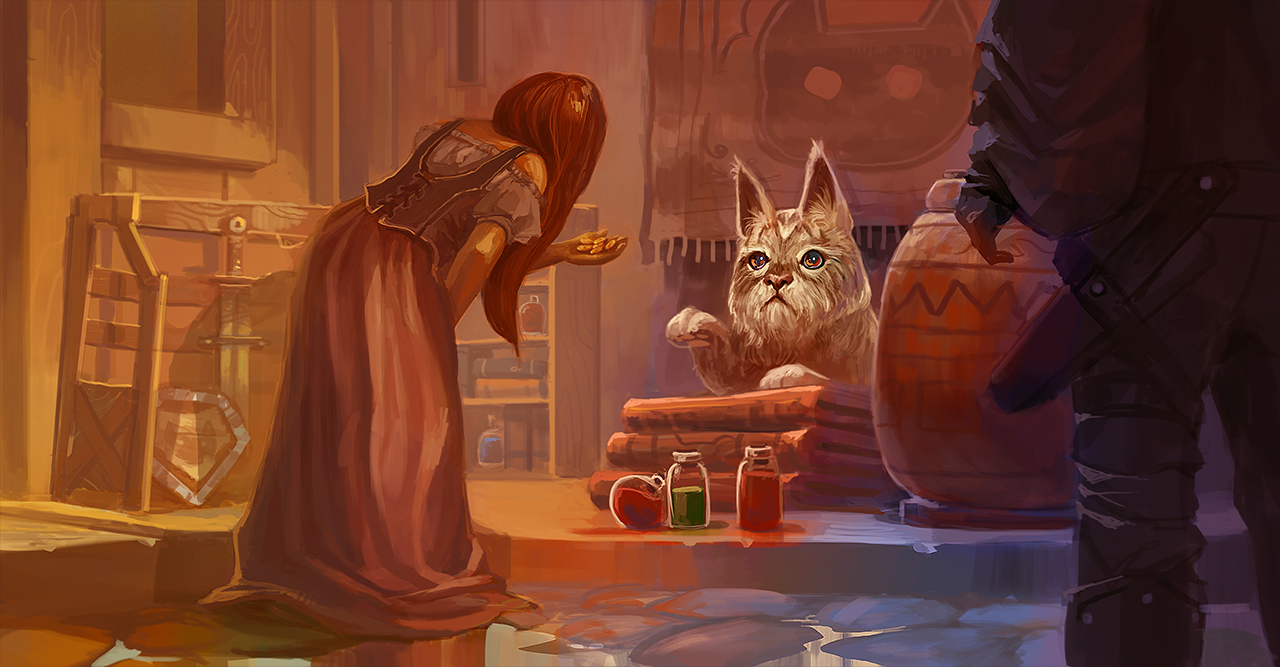 Watch
Painted this while making a video tutorial on going from a value sketch (black and white) to colour. You can check the video out here:
youtu.be/5zQZxNkXVaU

Long time not commented here. Nice painting, again! I liked the other kitty a bit more but the colors and value are a bit more interesting in this one.
Maybe you should have suggested his fur rather than detailing it too much, though.
Reply

You're probably right on that count. It's a bit too sharp, too distracting.
Reply

You seem to have a liking to marketplaces, no? I often struggle to find how to populate a scenery like this.
Reply

Marketplaces and taverns are what I love most, and I find them both incredibly difficult to populate. I've gotten better over the past decade, but it's still a struggle. A lot of it is about using a lot of reference and actually studying it carefully to come up with prop ideas. The other is about getting in the mindset of placing yourself inside of the environment and exploring it within your mind. Considering what you'd find if you turned a corner, or went through a door. Make it a living scene, not just a flat backdrop that exists only from a certain viewing angle.
Reply

It's and interesting perspective. I tend to either forget about the way the light could be made effective or stuff to place that wouldn't hinder the main focus of the piece. Maybe because lately I've been focusing on painting characters/portraits since they were a weakness of mine.
Reply