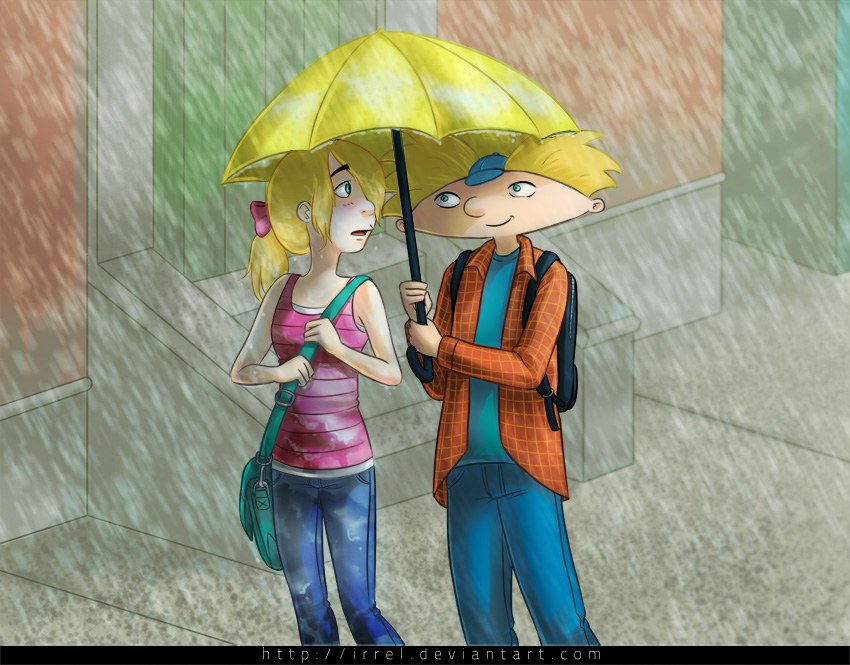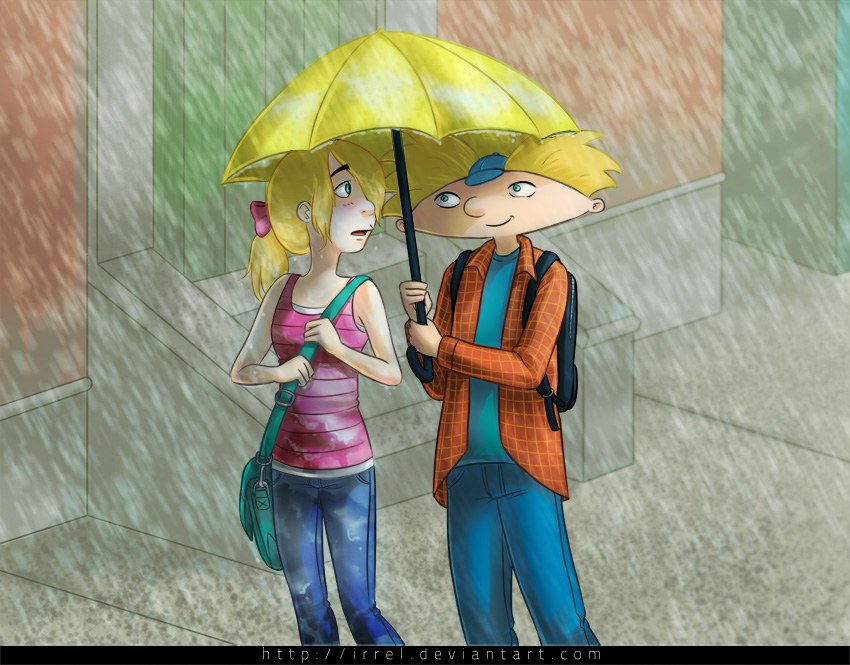 Watch
The other day I thought to myself "Huh, I haven't read Hey Arnold fic in about 7 years, I should go read one" and now I'm obsessed. Arnold/Helga is one of my favorite ships ever!
This fanart was inspired by the episode
Helga on the Couch
. If you've seen it, you'll get the umbrella reference

I'm mostly reading Helga/Arnold fics that are about them in High School so I had to draw them as teenagers. Arnold was very hard to draw (must be the football head!) but I wanted to draw them as much in my style as I could.
I've noticed that the AU is totally indirectly inspired by Hey Arnold...
And everybody should go read
this fic
RIGHT NOW. (And if you have any recs, I'd love to read them!)