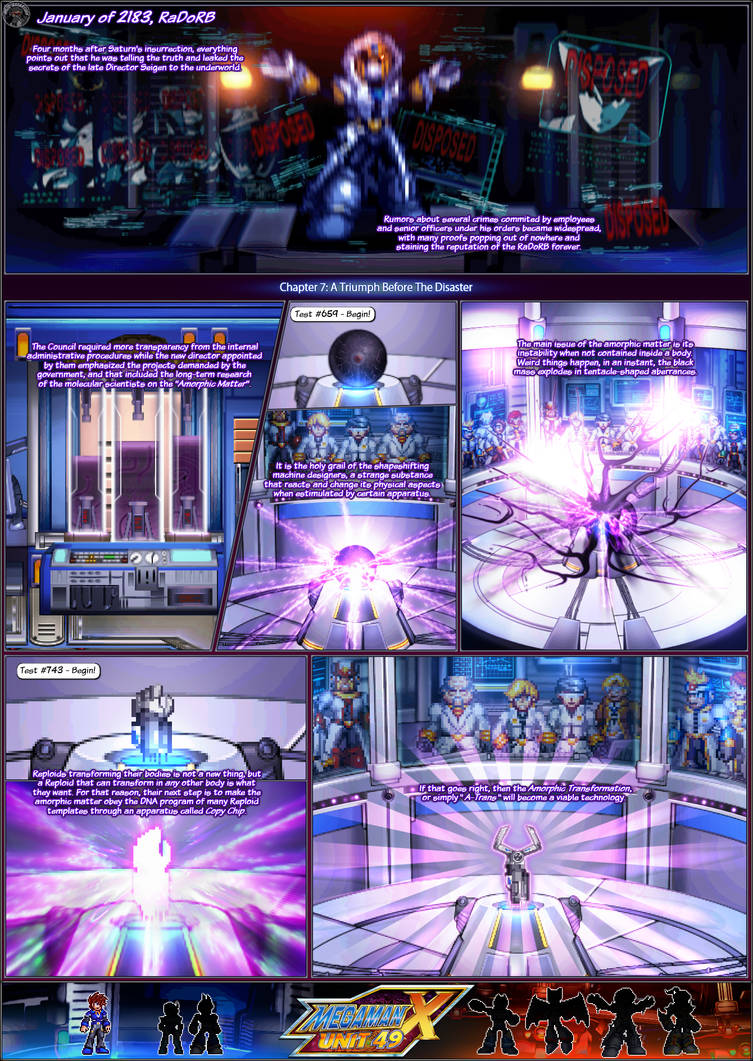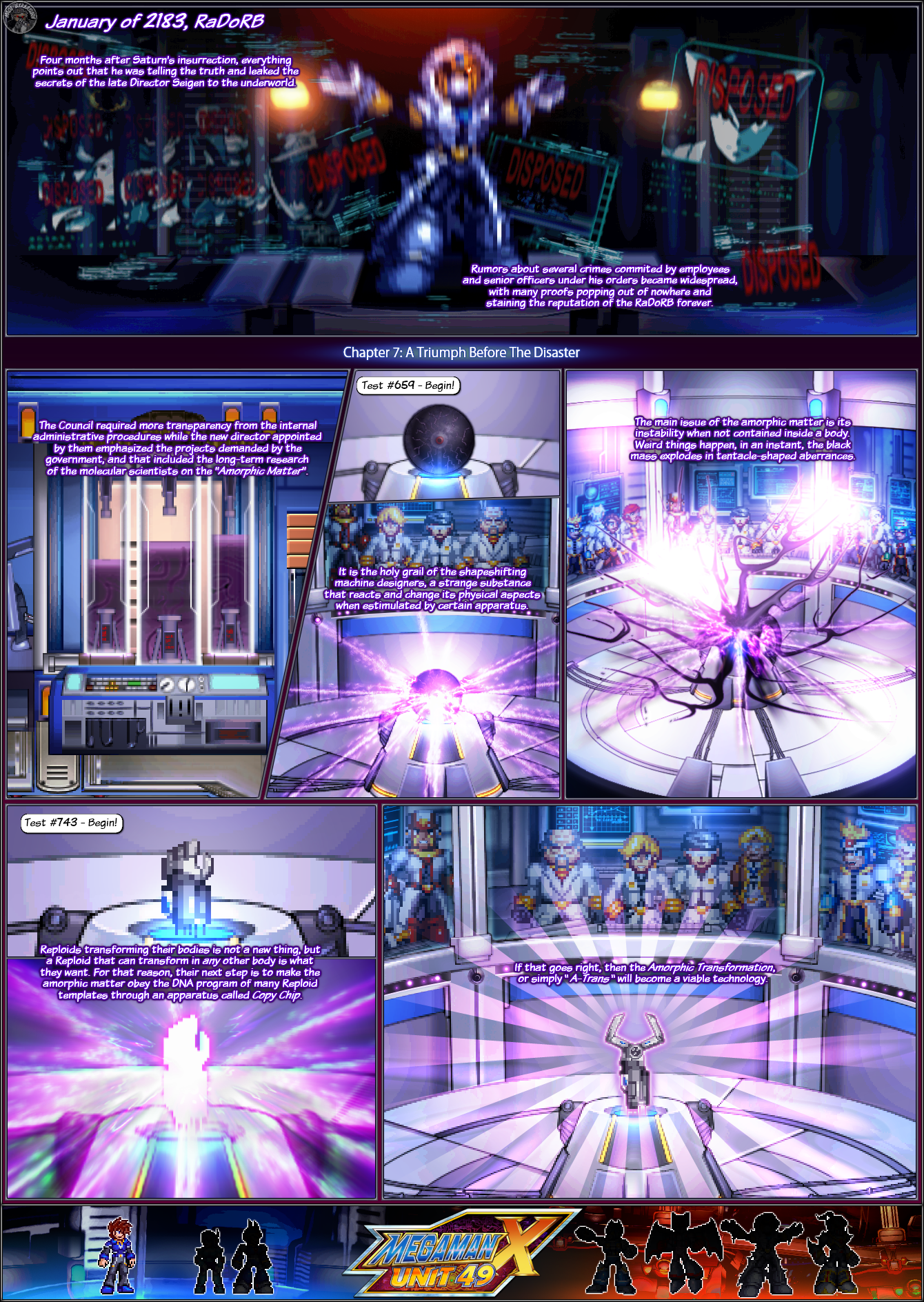 Watch

So when not contained by the Reploid's DNA program, the amorphic matter behaviour is drastically different than when under control. A well thought out idea!
Reply

Yup, the DNA program defines the behavior of the amorphic matter and it helps the New Gen Reploids to mold their bodies from the inside, while when it lacks a proper programming, it behaves indefinitely (hence the name). In the end of Mega Man X8, Lumine releases some of these black tentacles to hit Axl's crystal, but if they somehow carry Lumine's DNA program, then all he did was to "plant" a "seed" in another Reploid of his kind.
Reply

That's kinda scary to think about, too, since Lumine was freaking crazy, imagine what the "seed" would do to other Reploids like him. Holy fridge...
Reply