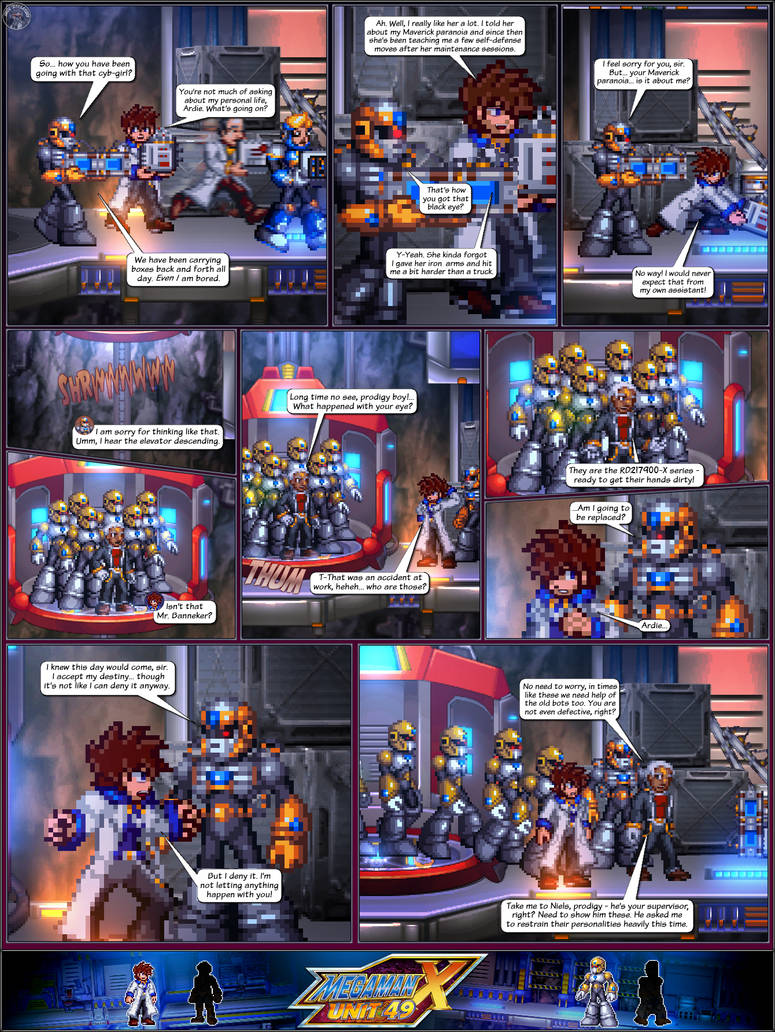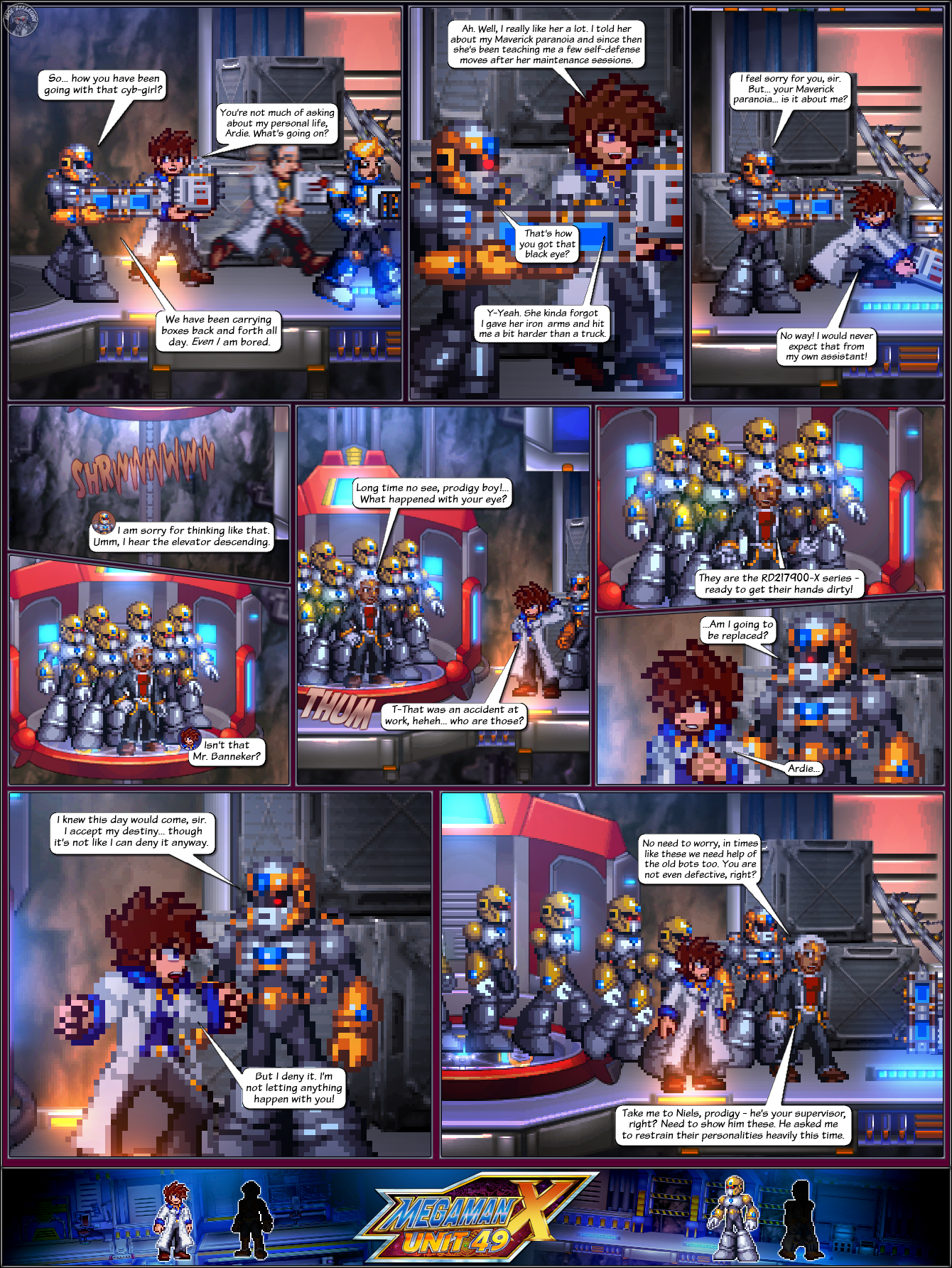 Watch
No one here is defective... right?
Navigation:
Previous Page
Next Page
Main (Journal)
Follow the comic on Smack Jeeves
MMX:U49 Discussion Thread (Forum)
Credits:
Mega Man X and all of its characters belong to
Capcom
.I do not own any of the official arts/sprites/backgrounds used in this comic, if they are present in this page. They're Capcom's © - Mega Man X and Zero sprites were made by several authors.
Textures from X8 were ripped by Sprite's INC.
Special thanks to The Mega Man Knowledge Base.
Feedback is appreciated.
Check the MMX:U49 Wiki by clicking here!
It may have the explanations for your doubts, and it's updated after every arc completion.