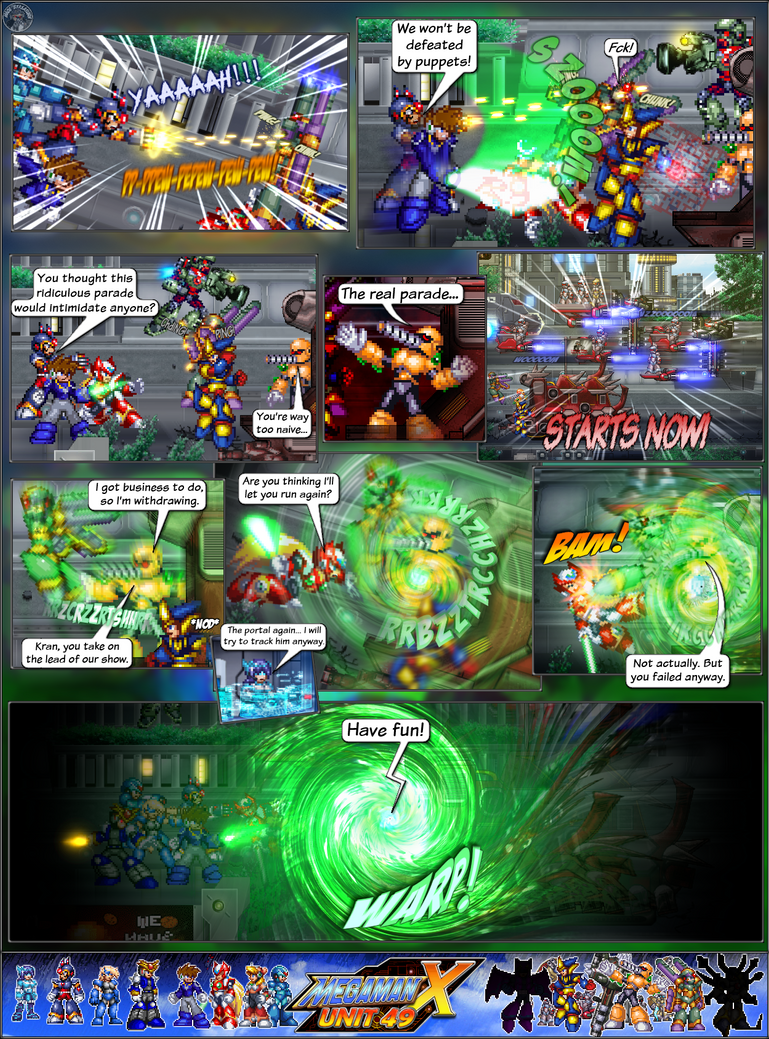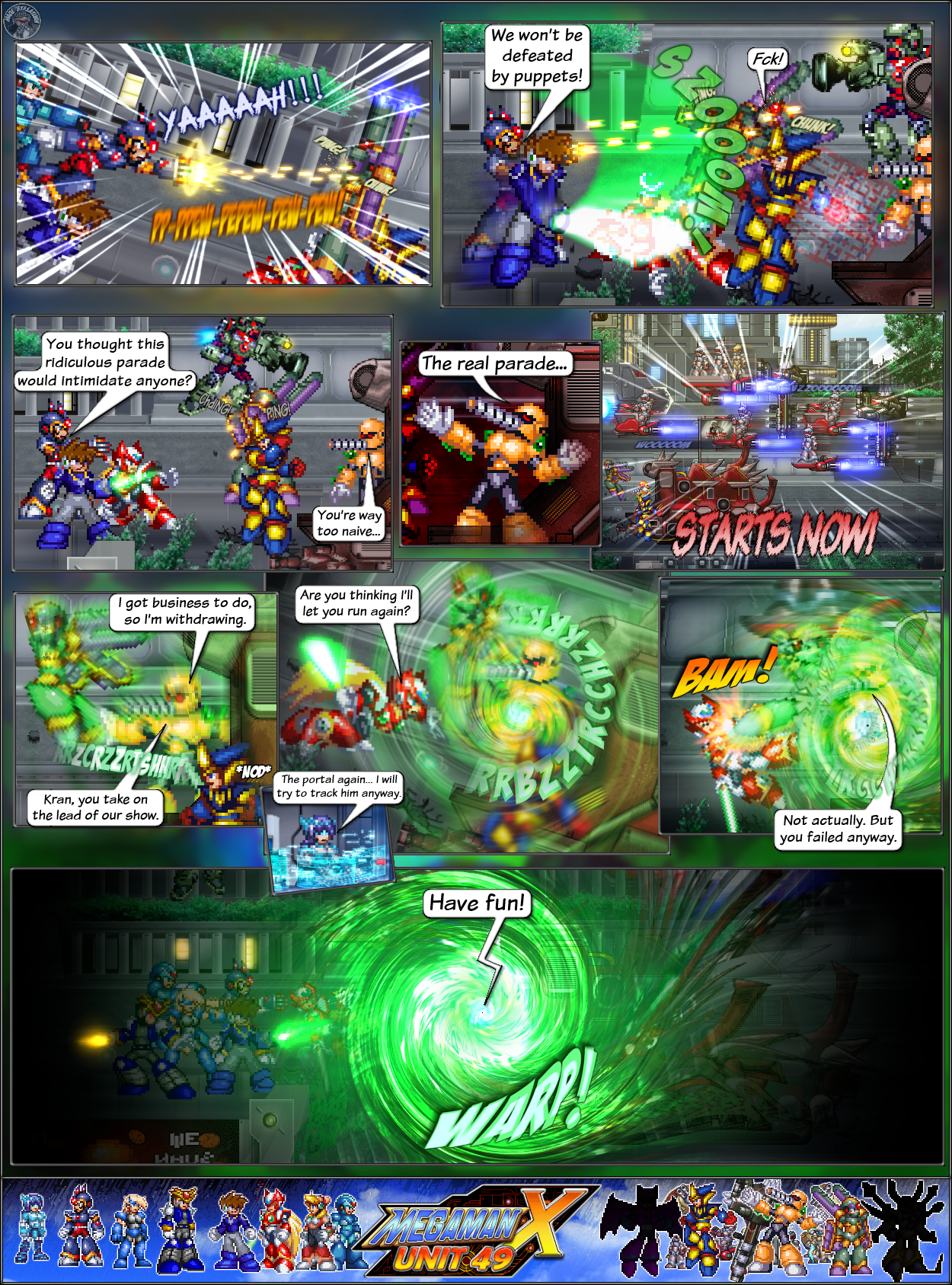 Watch
The battle in the bridge continues, and Saturn calls the real parade.
Navigation:
Previous Page
Next Page
Main (Journal)
Credits:
Mega Man X and all of its characters belong to
Capcom
.I do not own any of the official arts/sprites/backgrounds used in this comic, if they are present in this page. They're Capcom's ©.
Textures from X8 were ripped by Sprite's INC.
Alia sprite by FXFreitas and kensuyjin33.
Blue Knight was made with

's help.
Special thanks to The Mega Man Knowledge Base.
Feedback is appreciated.
Check the MMX:U49 Wiki by clicking here!
It may have the explanations for your doubts, and it's updated after every chapter completion.