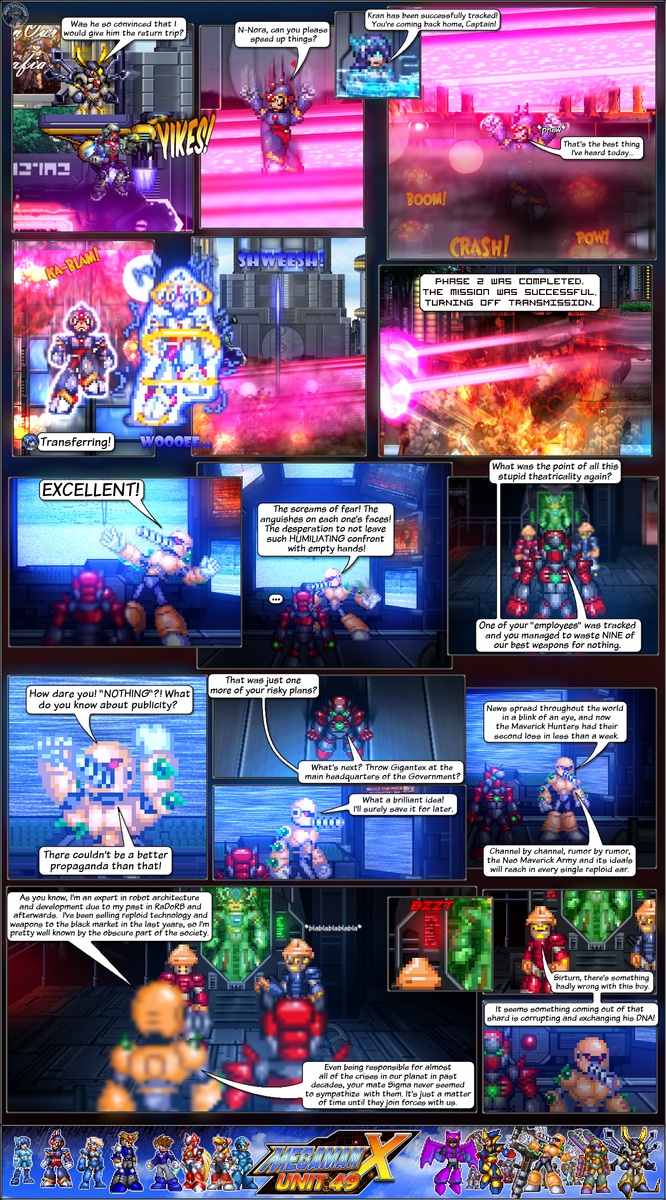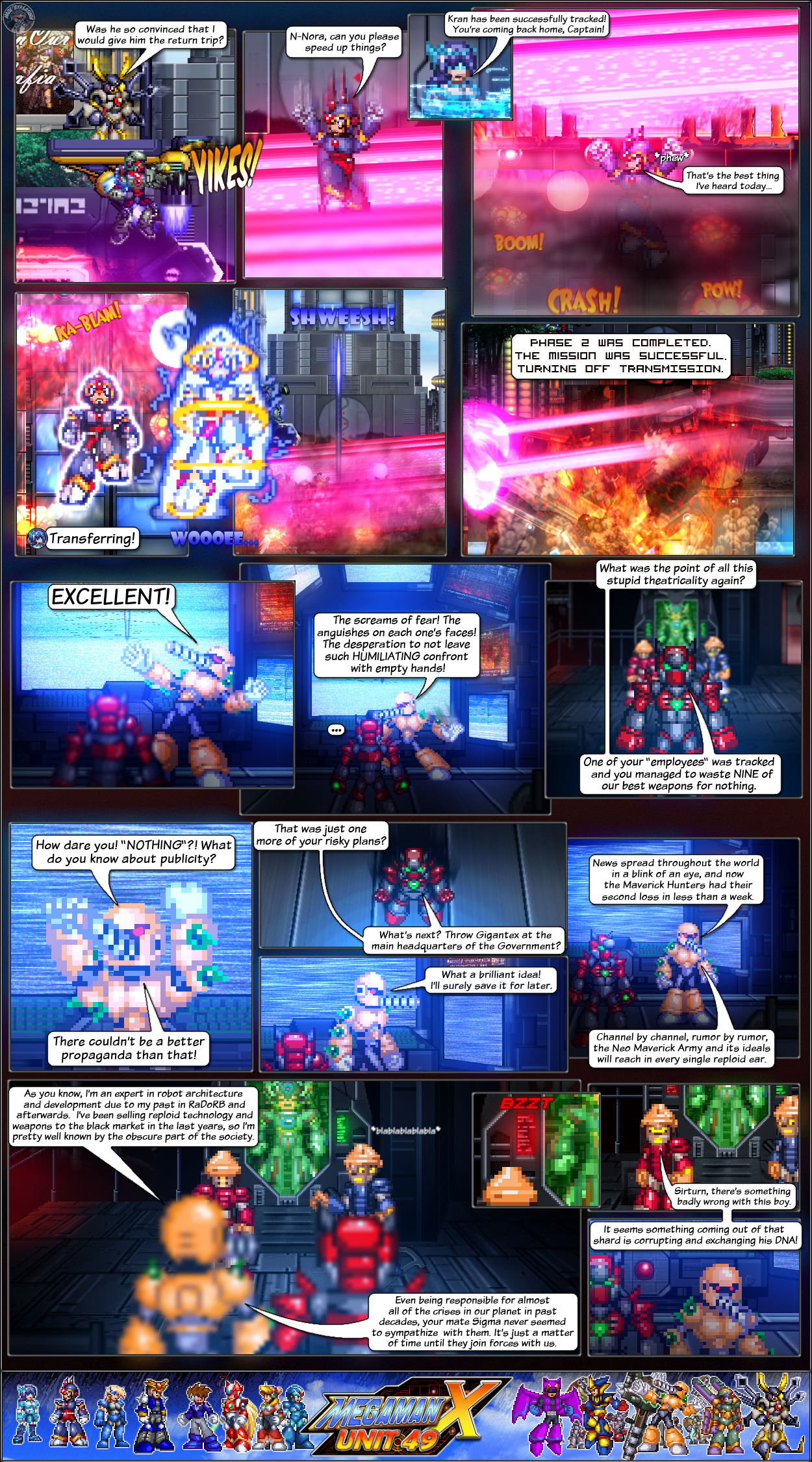 Just made a big page instead of posting a page 10 and 11. This page explains the reason for this pointless "parade" and destruction, and also reveals some important things. I hope this get the interest of the readers for what's coming next.
--
Elika finishes the combat forcing Kran to return back to wherever he came, revealing the coordinates to Nora.
Meanwhile, Saturn celebrates the success of another plan and has a dialogue with a mysterious man.
Navigation:
Previous Page
Next Page
Main (Journal)
Credits:
Mega Man X and all of its characters belong to
Capcom
.I do not own any of the official arts/sprites/backgrounds used in this comic, if they are present in this page. They're Capcom's © - Mega Man X and Zero sprites were made by several authors.
Textures from X8 were ripped by Sprite's INC.
Alia sprite by FXFreitas and kensuyjin33.
Axl sprites by blackbeltdude.
Blue Knight was made with

's help.
Special thanks to The Mega Man Knowledge Base.
Feedback is appreciated.
Check the MMX:U49 Wiki by clicking here!
It may have the explanations for your doubts, and it's updated after every chapter completion.

O resto da familia Saturn vai aparece nessa serie?
Reply

Os robôs criados a partir dos competitores da Nitrusland não vão aparecer porque o Saturn de lá é de um universo alternativo ao dessa comic, mas eles tem um breve cameo no terceiro quadrinho
dessa página
<.
Reply

Hmm. Strange. Wonder if Lumine's attack on Axl will disrupt Saturn's plans for him. Let's hope so.
Reply

I'm glad that you got it, hehe.
Reply

Well, there has been speculation after X8, when Axl got hit. So, I figured it was likely to be that.
Reply