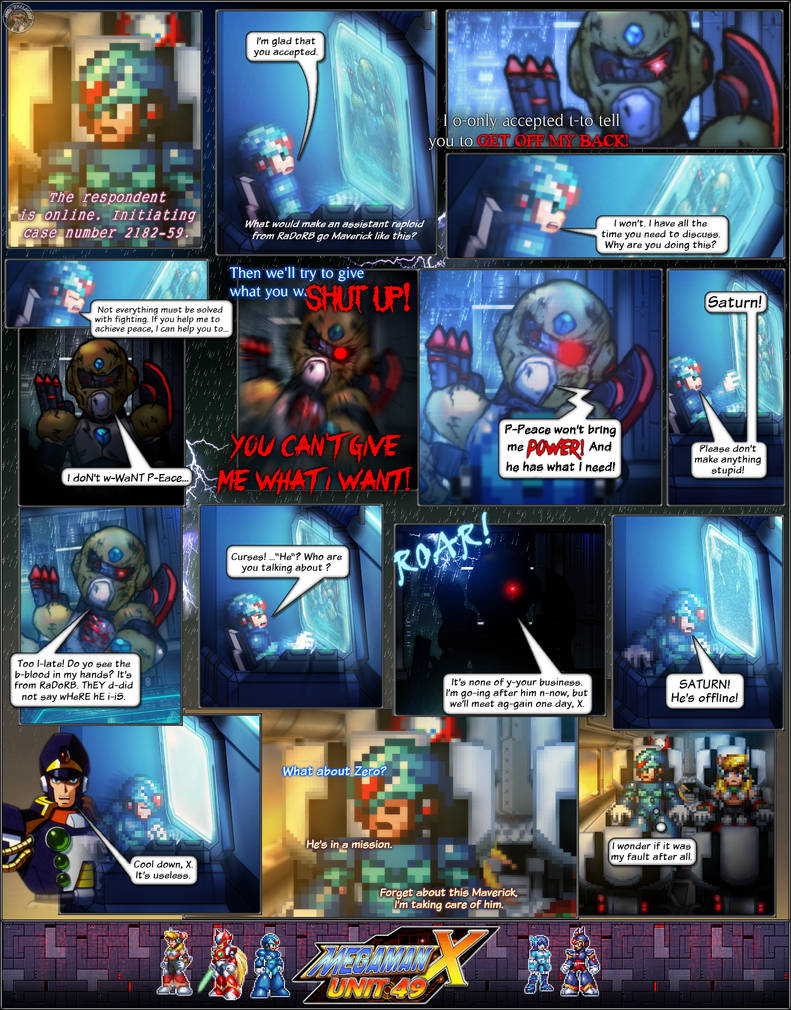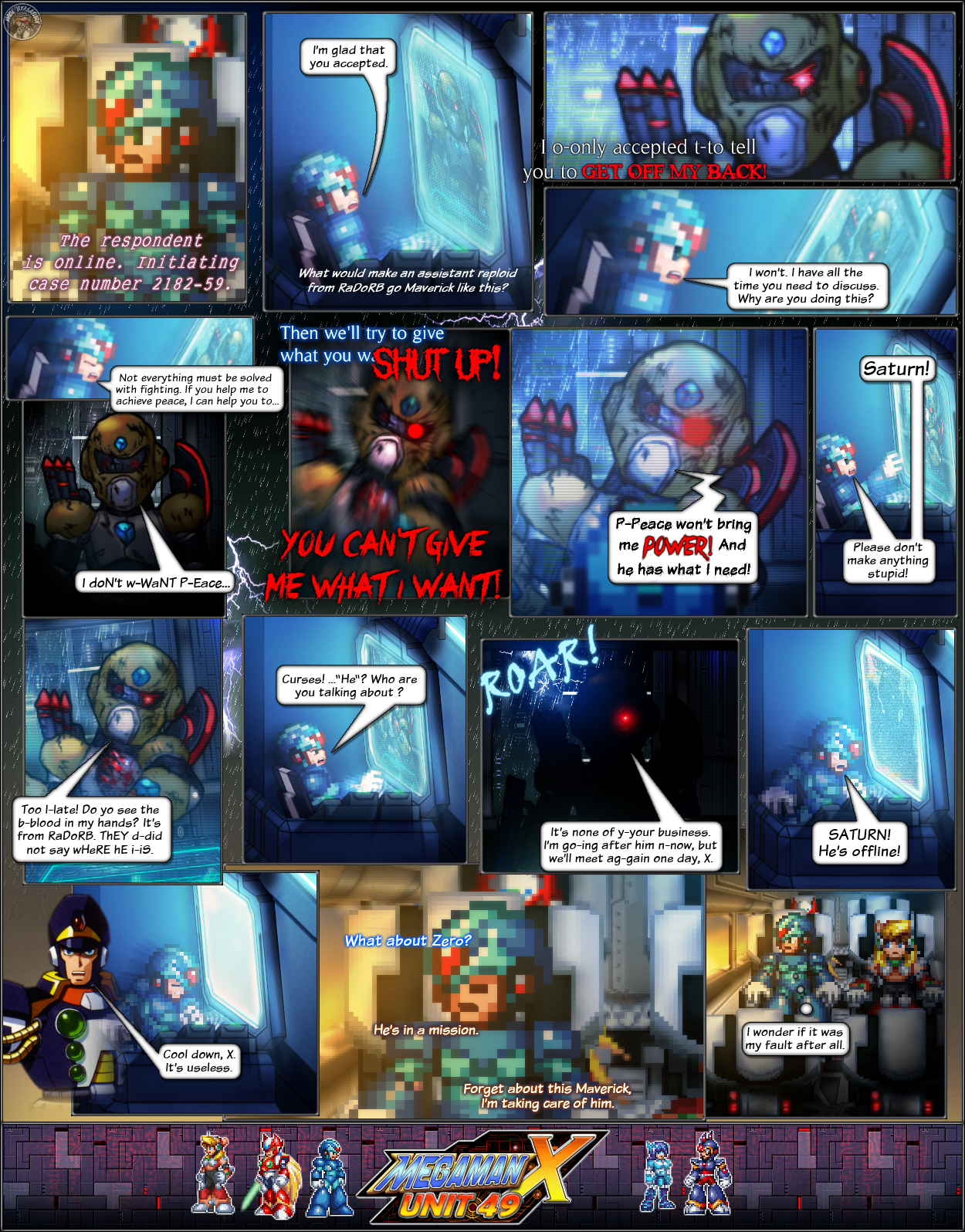 Update (03 Mar 2017):
Fixed a typo that passed unnoticed for two years. Now it's "
achieve peace
" instead of "
achieve piece
". I'm not sure if I should laugh or cry.

Update (13 Sep)
: Reduced the size and updated the font and fixed minor errors.
Without a base and a teleporter, the Hunters had to go to the 49th Unit with an airship. X remembers the time first time he saw Saturn.

Navigation:
Previous Page
Next Page
Main (Journal)
Credits:
Mega Man X and all of its characters belong to
Capcom
.I do not own any of the official arts/sprites/backgrounds used in this comic, if they are present in this page. They're Capcom's ©.
Textures from X8 were ripped by Sprite's INC.
Alia sprite by FXFreitas and kensuyjin33.
Special thanks to The Mega Man Knowledge Base.

Feedback is appreciated.
Check the MMX:U49 Wiki by clicking here!