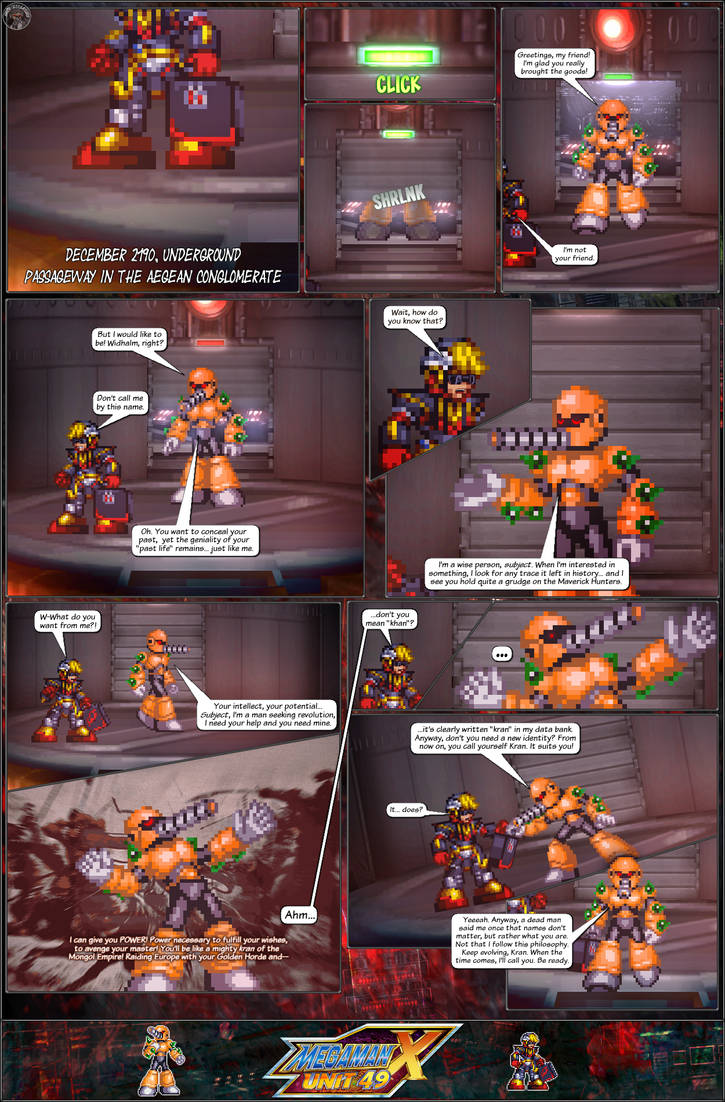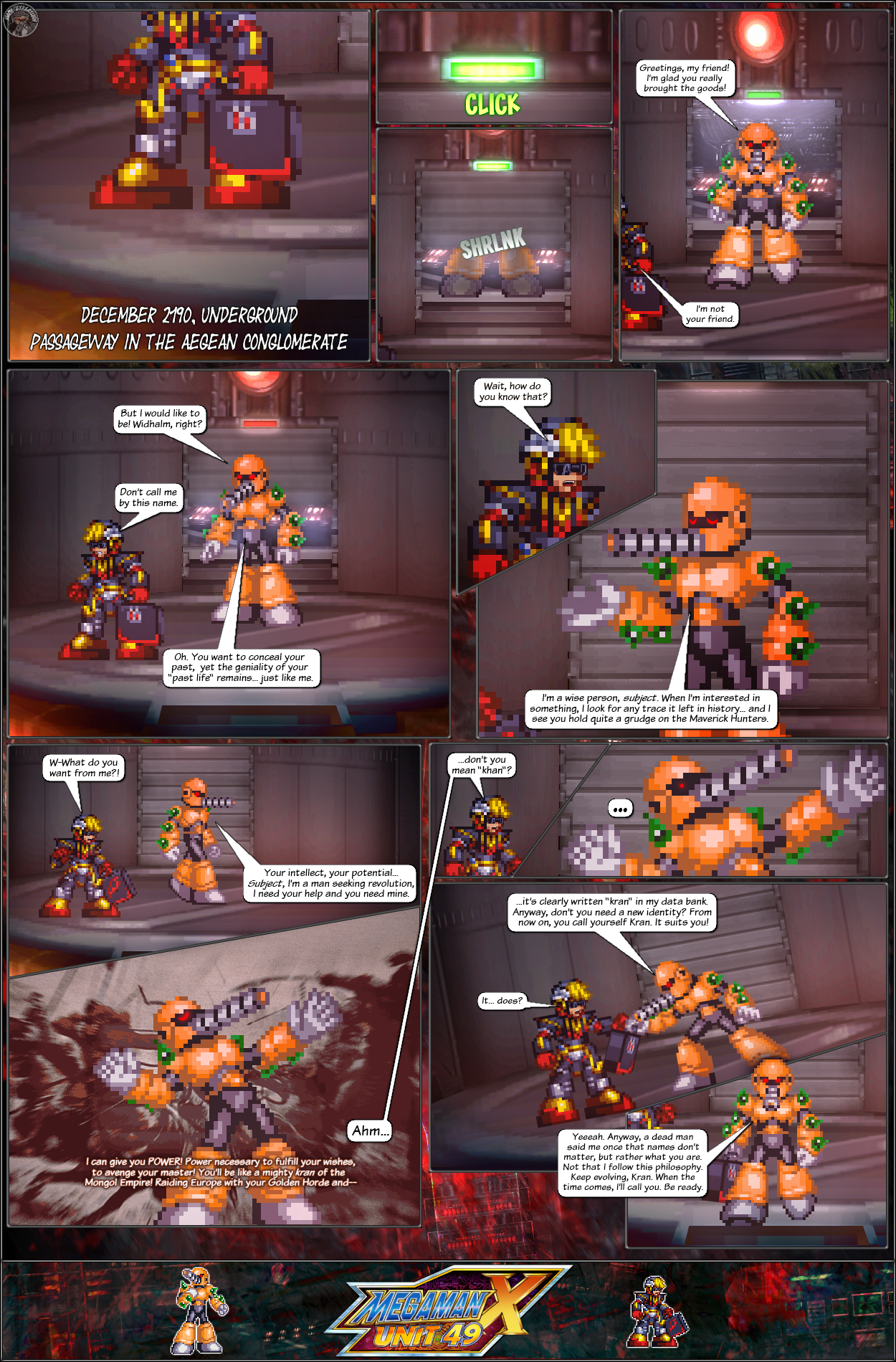 I could've put this part in the pre-comic arc since the chapter ending with Widhalm being labelled as a Maverick would fit better with his oncoming outrage, but I preferred to put it together with the rest of his past. Also, the reason for Saturn's misspelling is related to his malfunctions and strange behavior from when he was RD2179000-6, also explained in the pre-comic.
Navigation:
Previous Page
Next Page
Main (Journal)
Follow the comic on Smack Jeeves
MMX:U49 Discussion Thread (Forum)
Credits:
Mega Man X and all of its characters belong to
Capcom
.I do not own any of the official arts/sprites/backgrounds used in this comic, if they are present in this page. They're Capcom's © - Mega Man X and Zero sprites were made by several authors.
Some of Maestro's sprites were made by

. Red Thunder's sprite sheet was also mostly made by him.
Special thanks to The Mega Man Knowledge Base.
Feedback is appreciated.
Check the MMX:U49 Wiki by clicking here!
It may have the explanations for your doubts, and it's updated after every chapter completion.
Also, the NEX Generation is growing and we would like to see you there! If you want to become part of a community full of spriters, animators and digital artists in general to share your works and experiences and get criticism, you just need to join us!