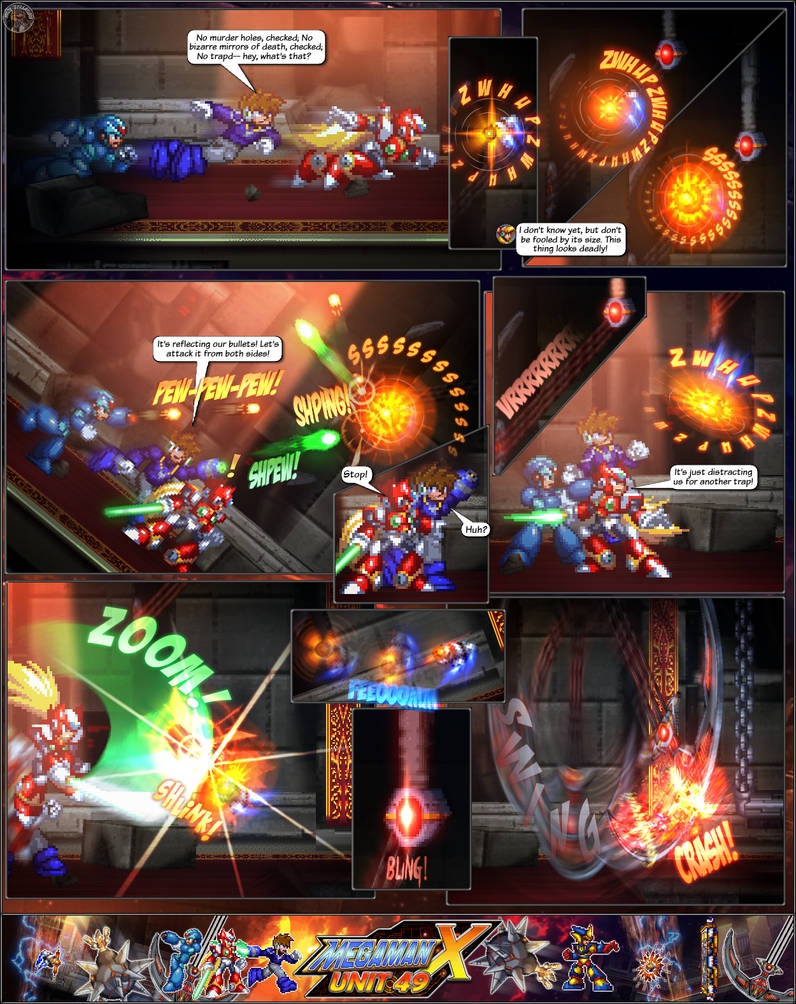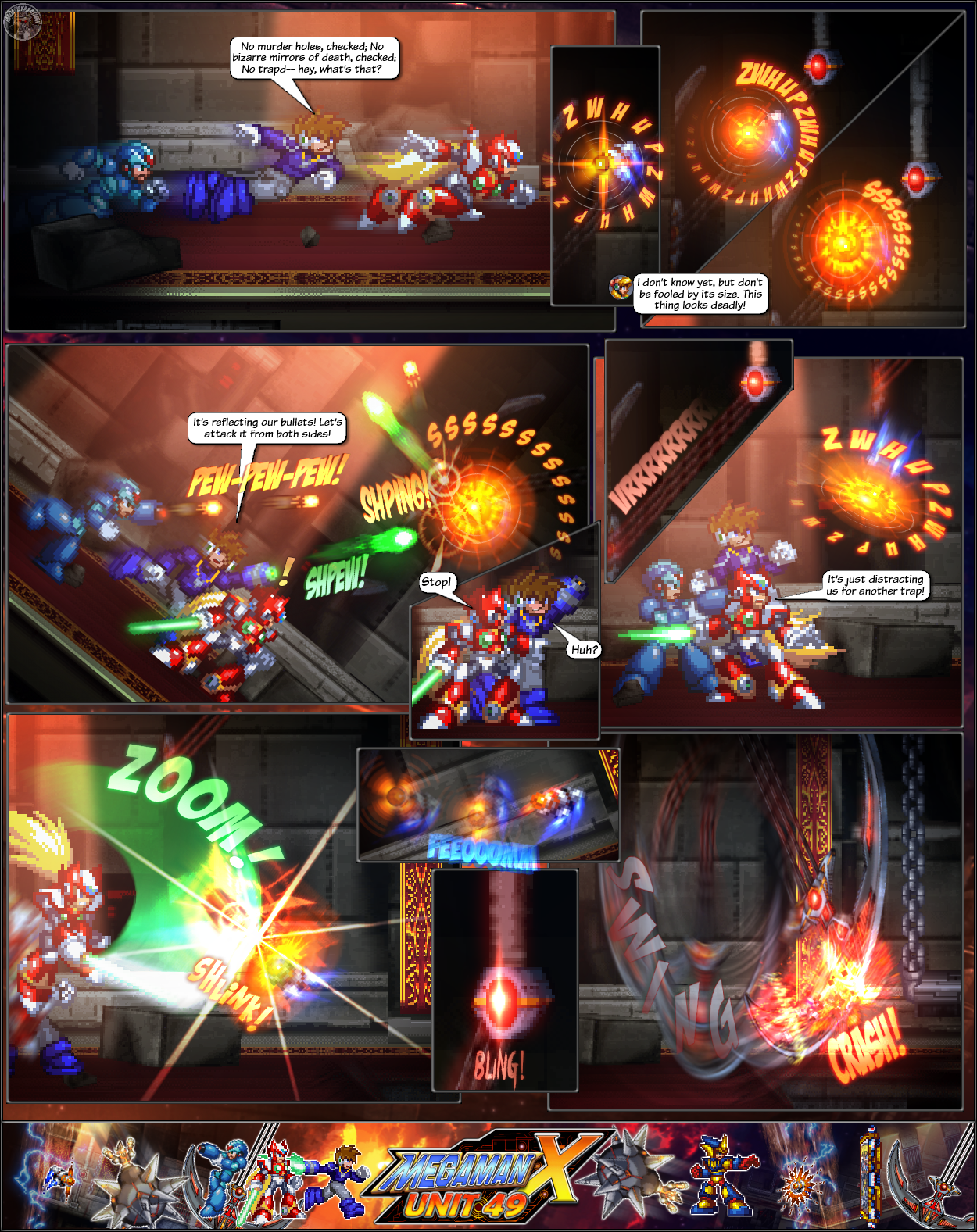 It was very hard to make this pendulum, had to fix its and depth details for each perspective, at least final product is almost accurate.
Navigation:
Previous Page
Next Page
Main (Journal)
Credits:
Mega Man X and all of its characters belong to
Capcom
.I do not own any of the official arts/sprites/backgrounds used in this comic, if they are present in this page. They're Capcom's © - Mega Man X and Zero sprites were made by several authors.
Alia sprite by FXFreitas and kensuyjin33.
Textures from X8 were ripped by Sprite's INC.
Shining Hotarunicus tiles ripped by me and ibm2431.
Special thanks to The Mega Man Knowledge Base.
Feedback is appreciated.
Check the MMX:U49 Wiki by clicking here!
It may have the explanations for your doubts, and it's updated after every chapter completion.
Also, the NEX Generation is growing and we would like to see you there! If you want to become part of a community full of spriters, animators and digital artists in general to share your works and experiences and get criticism, you just need to join us!
I am very impress with the original comic based on the MegaMan series!! It is very interested with new and fresh characters added! I like the MegaMan series particularly the X series. Seeing this put together was a job well done. The impact for the visuals of the sprites is really outstanding. I thought about doing comics of sprites one day also too. I will not only watch you but give this critique a ratingof 4.5 to 5 star rating!!

I have nothing to say other than the fact a superb job.

-Keep up the Good Work

The Artist thought this was FAIR
2 out of 2 deviants thought this was fair.