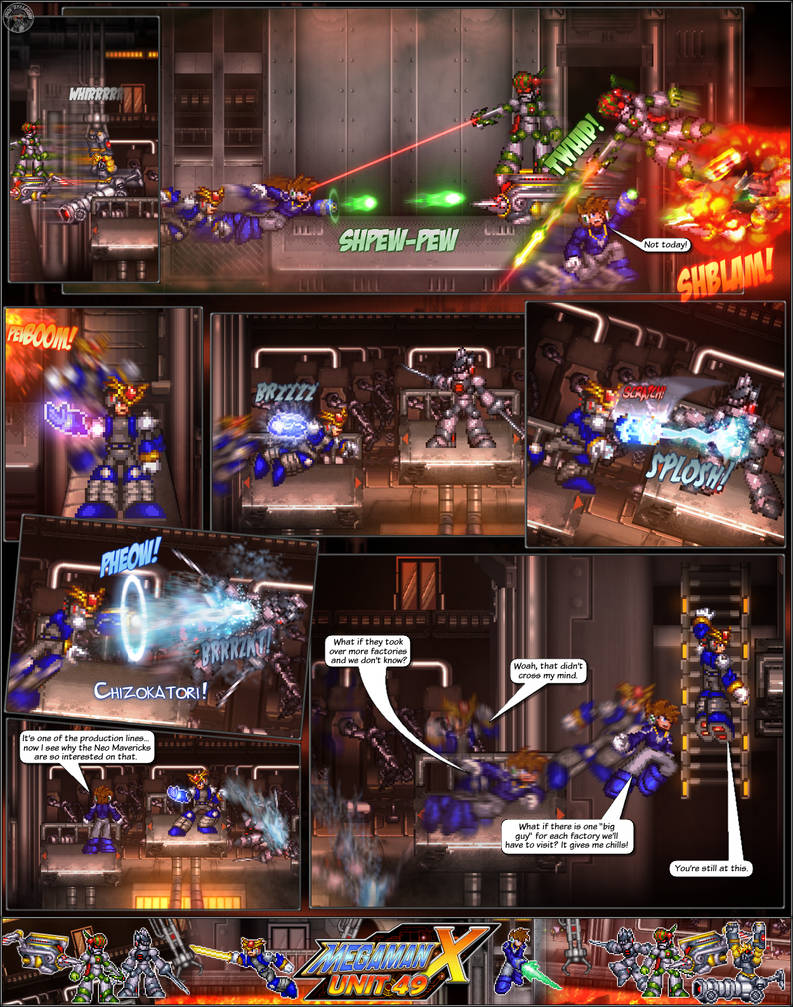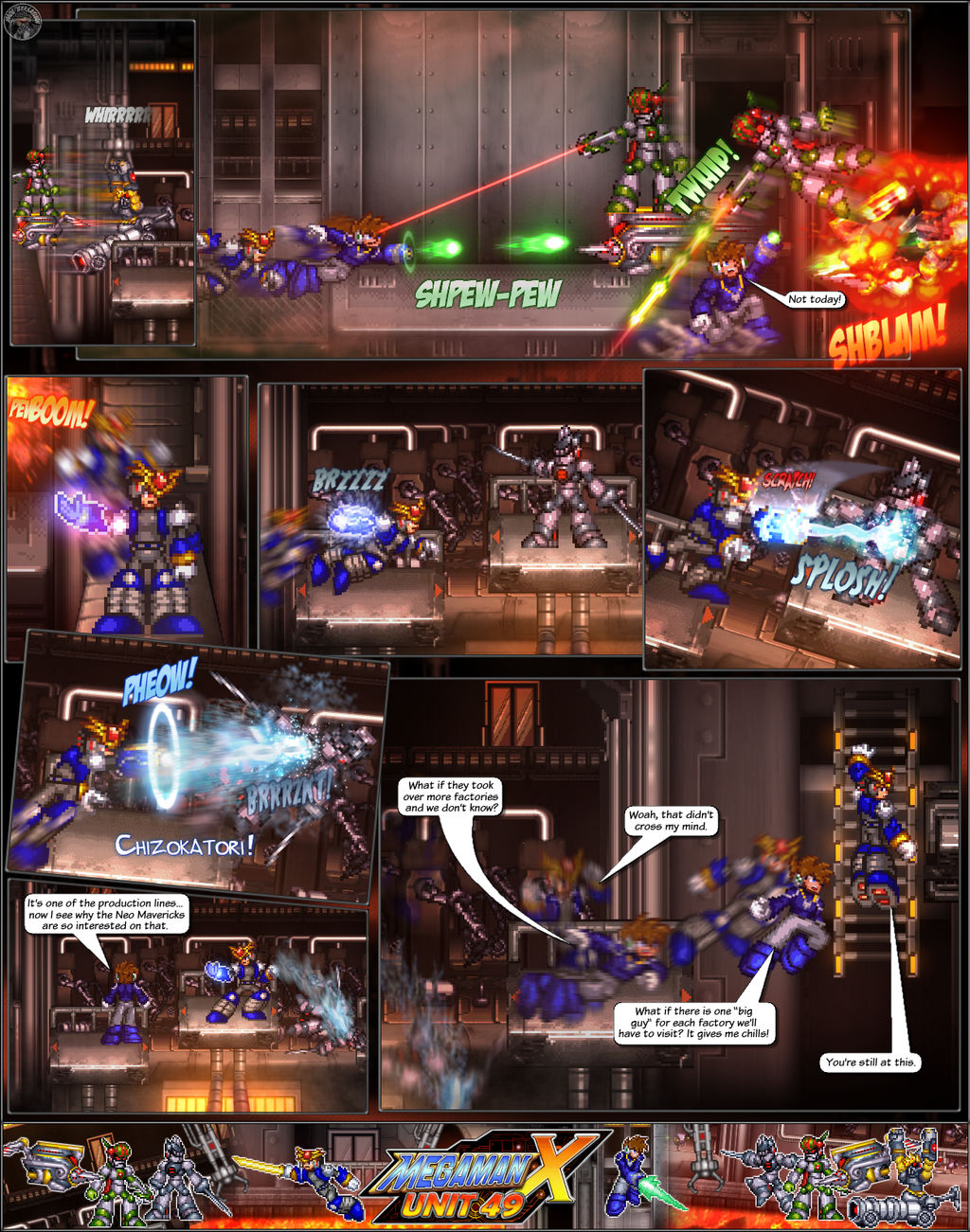 I think I elaborated a decent enough explanation for Blue Knight's Ice Buster, keep in mind that the nitrogen here can absorb dozens of times the heat it does in real life
because reasons
.
BK stores seven compressed nitrogen cartridges (or packs) inside his buster with obviously high pressure and low temperatures, keeping them near the solid state. In the Cryo-shot, BK simply shoots one of the cartridges and freezes the target, the nitrogen sublimates right after.
An advanced technique is Chizokatori, in which Chizo (Chisso) stands for Nitrogen and Katori (Katorijji) stands for Cartridge. BK fires a jet of a fluid with higher melting point (water) and then the nitrogen cartridge, freezing all the liquid around its way and thus creating a solid form, usually in a spike shape.
Navigation:
Previous Page
Next Page
Main (Journal)
Credits:
Mega Man X and all of its characters belong to
Capcom
.I do not own any of the official arts/sprites/backgrounds used in this comic, if they are present in this page. They're Capcom's © - Mega Man X and Zero sprites were made by several authors.
Blue Knight was made with

's help.
Textures from X8 were ripped by Sprite's INC.
Shining Hotarunicus tiles ripped by me and ibm2431.
Special thanks to The Mega Man Knowledge Base.
Feedback is appreciated.
Check the MMX:U49 Wiki by clicking here!
It may have the explanations for your doubts, and it's updated after every chapter completion.
Also, the NEX Generation is growing and we would like to see you there! If you want to become part of a community full of spriters, animators and digital artists in general to share your works and experiences and get criticism, you just need to join us!