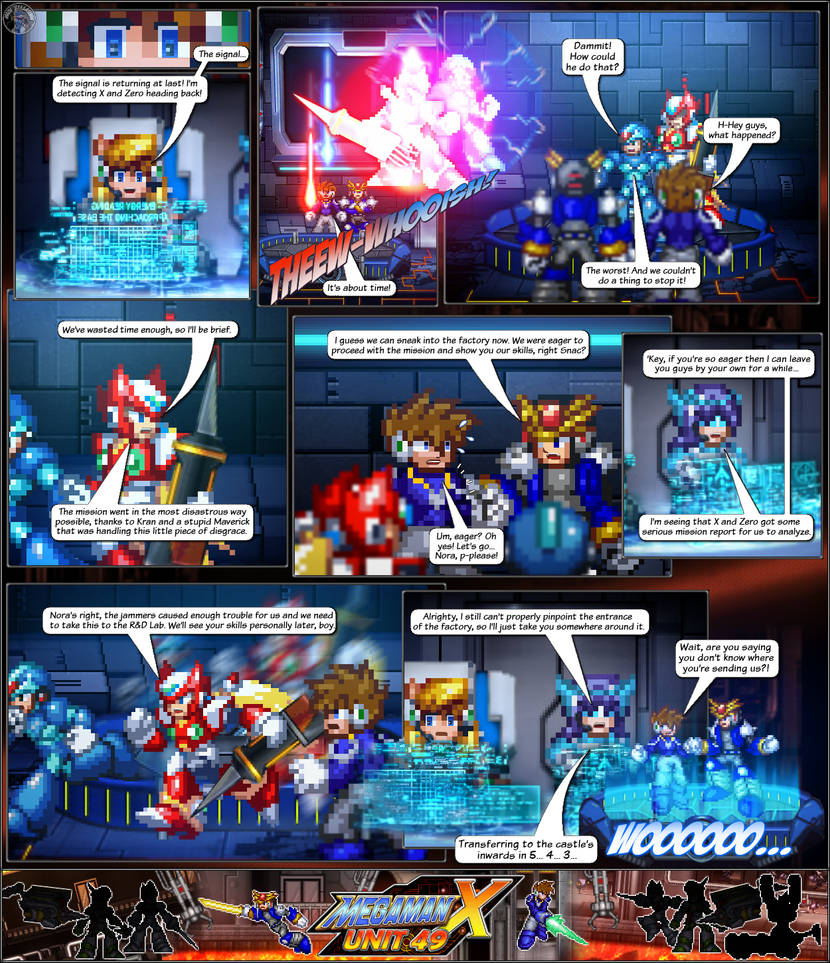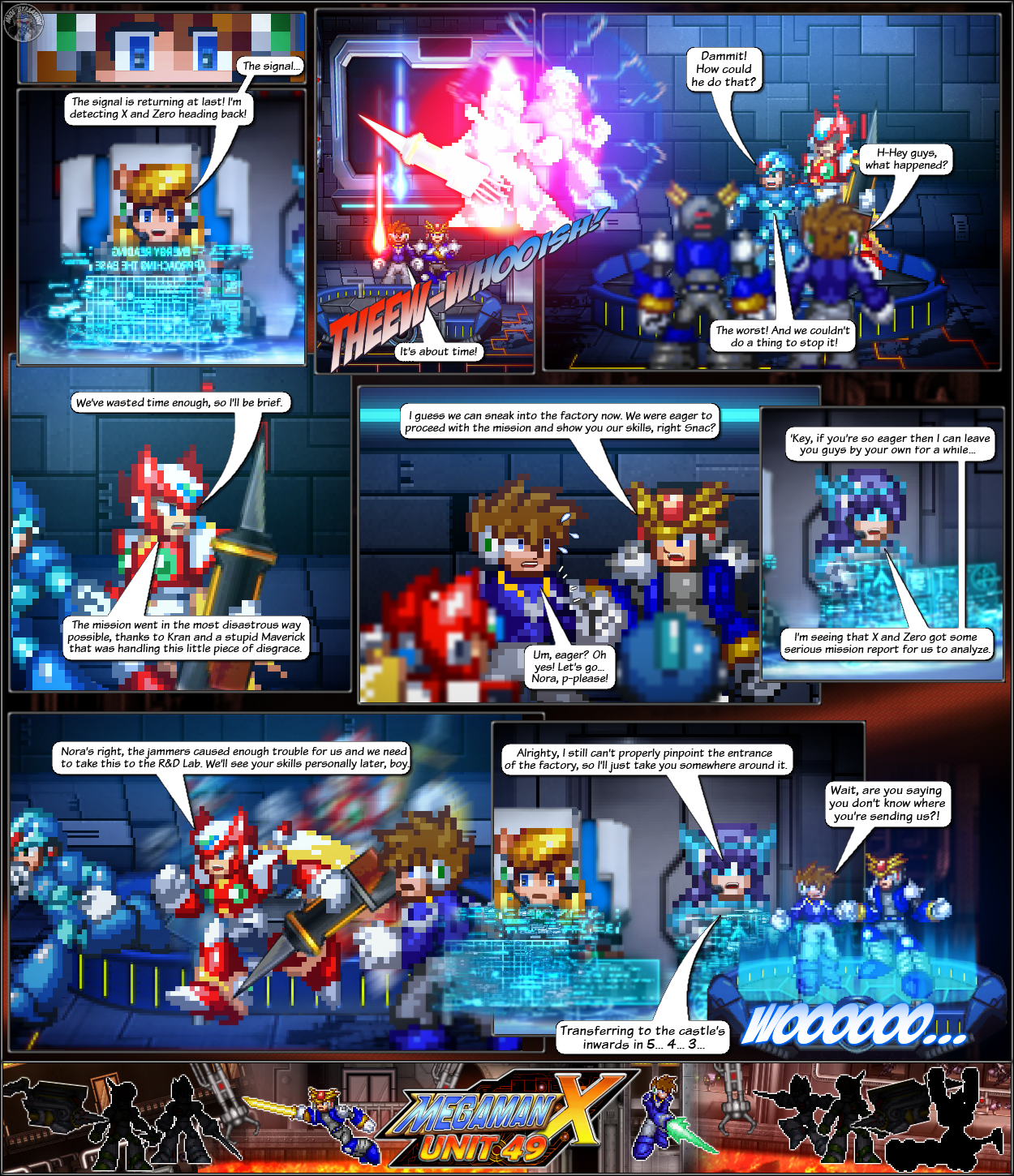 Update (12 Sept)
: Just fixed a stupid error in Nora's sprite that was making an entire row of pixels duplicate. Hope no one noticed LOL
Sorry for disappearing these days, I was very busy and then had to get two days off to rest from these busy days. I was expecting more people to answer that questionnaire, but I'll just move on.
-
X and Zero have to take a rest and report all the disasters that took place in the last chapter, and now Blue Knight and Snacman will have the task of stopping the production. I've already posted a
preview of the stage
a few months ago, so you can have an idea of how it's going to be.
Navigation:
Previous Page
Next Page
Main (Journal)
Credits:
Mega Man X and all of its characters belong to
Capcom
.I do not own any of the official arts/sprites/backgrounds used in this comic, if they are present in this page. They're Capcom's © - Mega Man X and Zero sprites were made by several authors.
Alia sprite by FXFreitas and kensuyjin33.
Blue Knight was made with

's help.
Textures from X8 were ripped by Sprite's INC.
Shining Hotarunicus tiles ripped by me and ibm2431.
Special thanks to The Mega Man Knowledge Base.
Feedback is appreciated.
Check the MMX:U49 Wiki by clicking here!
It may have the explanations for your doubts, and it's updated after every chapter completion.
Also, the NEX Generation Spriters forum has been reopened! If you want to become part of a community full of spriters, animators and digital artists in general to share your works and experiences, you just need to join us!