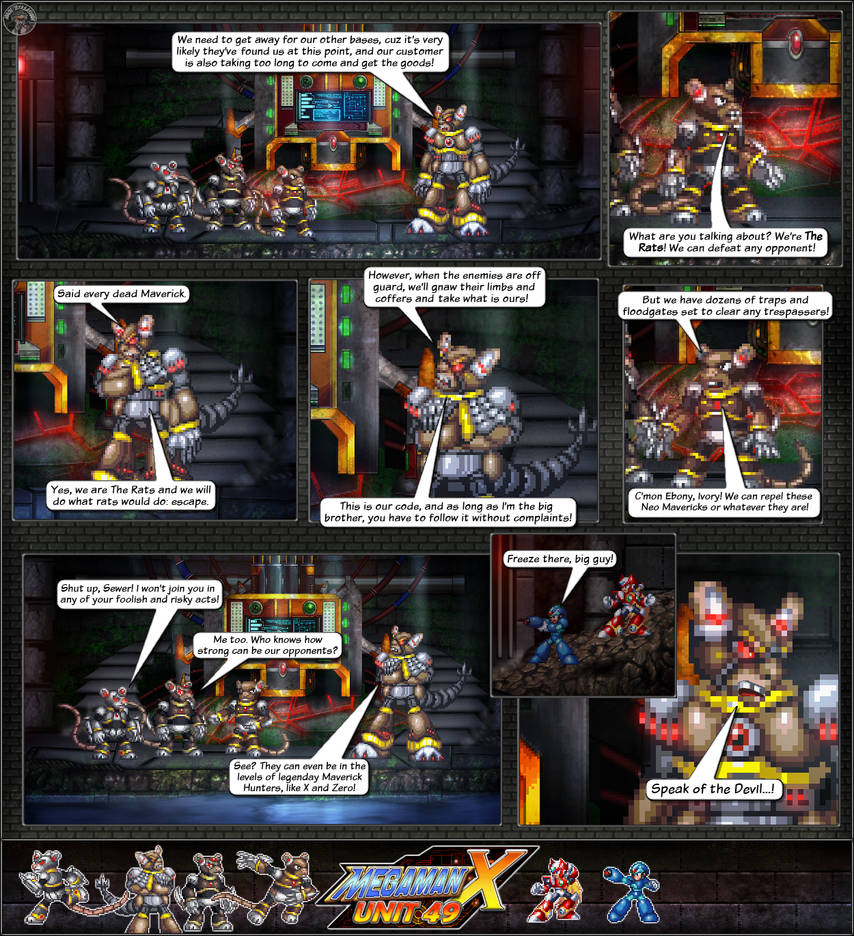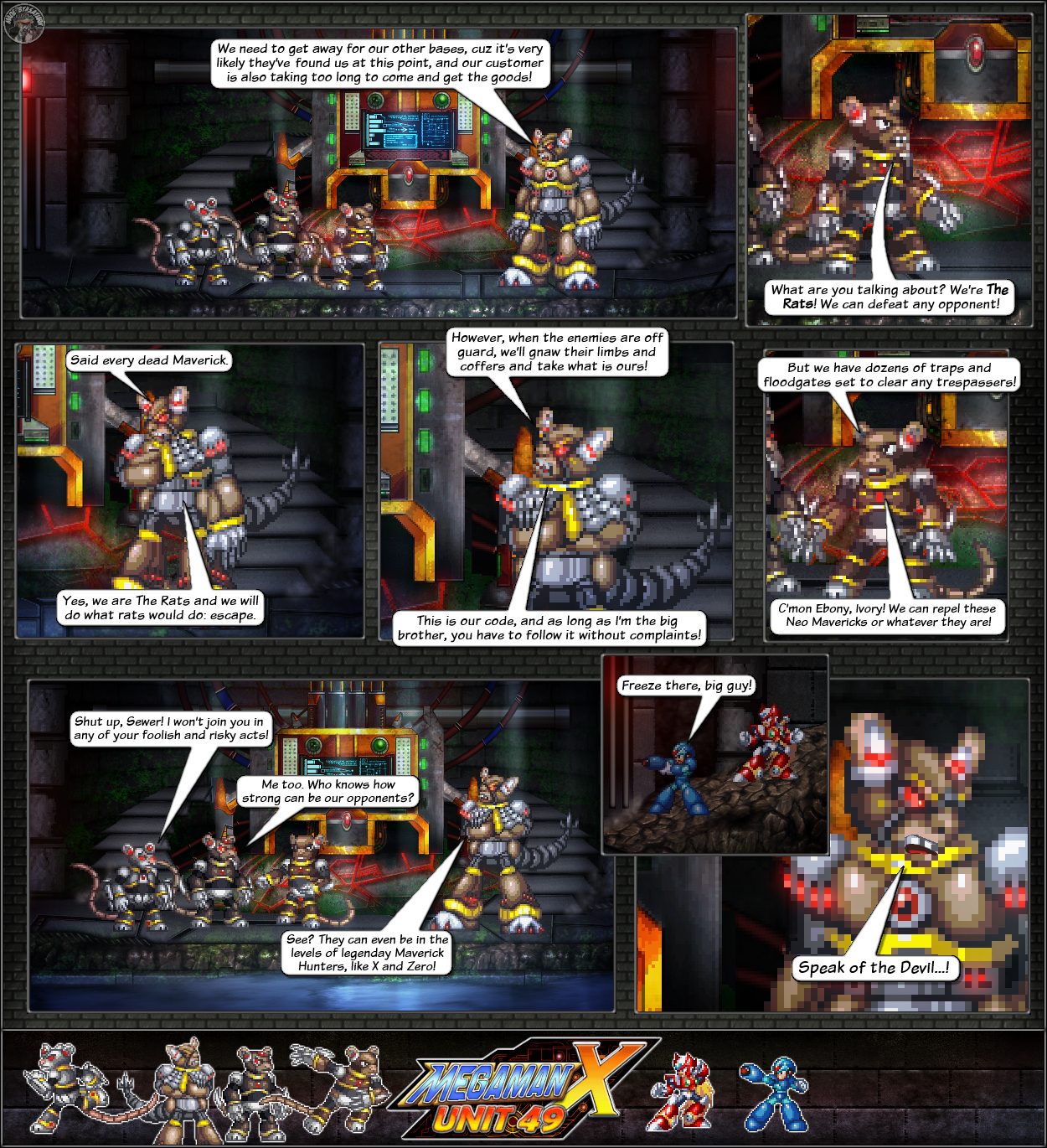 Update (15 Aug):
Fixed Labrat's sprite!
And I've finally reached were I stopped in the last attempt,
this page
. It's so damn ironic that I've reached this point exactly in the 49th posted page LOL.
-
It seems the Hunters are finally meeting the residents of the place, along with the jammers.
Navigation:
Previous Page
Next Page
Main (Journal)
Credits:
Mega Man X and all of its characters belong to
Capcom
.I do not own any of the official arts/sprites/backgrounds used in this comic, if they are present in this page. They're Capcom's © - Mega Man X and Zero sprites were made by several authors.
Sewer Jailrat, Ebony Wildrat and Ivory Labrat by


Textures from X8 were ripped by Sprite's INC.
Shining Hotarunicus tiles ripped by me and ibm2431.
Special thanks to The Mega Man Knowledge Base.
Feedback is appreciated.
Check the MMX:U49 Wiki by clicking here!
It may have the explanations for your doubts, and it's updated after every chapter completion.
Also, the NEX Generation Spriters forum has been reopened! If you want to become part of a community full of spriters, animators and digital artists in general to share your works and experiences, you just need to join us!

I remember this little scene. Looks like things have come full circle at long last.
Reply

I'm still with those good ideas of "cornering a rat" that came into my mind thanks to your comment last time. Now I'm making sure to let more space in the arena so the Hunters will have more trouble trying to catch him.
Reply

Good idea. Besides, it ain't Megaman X without a gauntlet of Mavericks and Mechanaloids to fight through to get to the leader.
Reply

I like that guy. He knows when to cut and run.
Reply

Well, there's a reason for why he's the boss! (Other than being the strongest and biggest one...)
Reply

Ebony and Ivory? You mean Dante's guns from Devil May Cry?
Reply

Reply