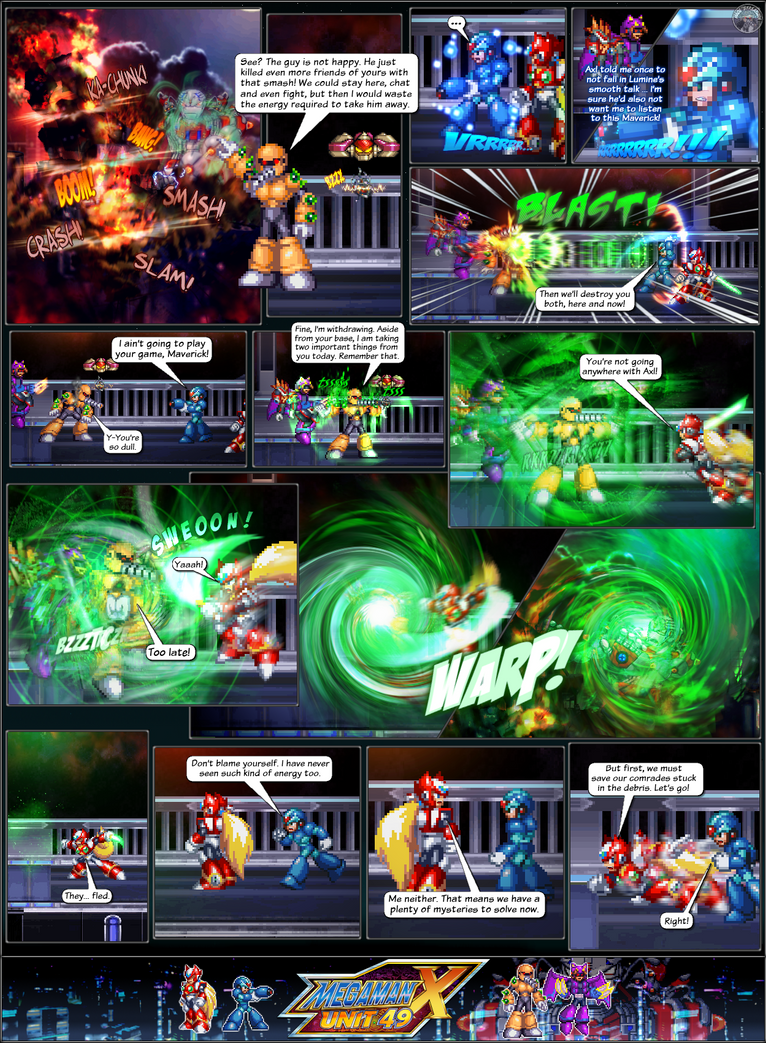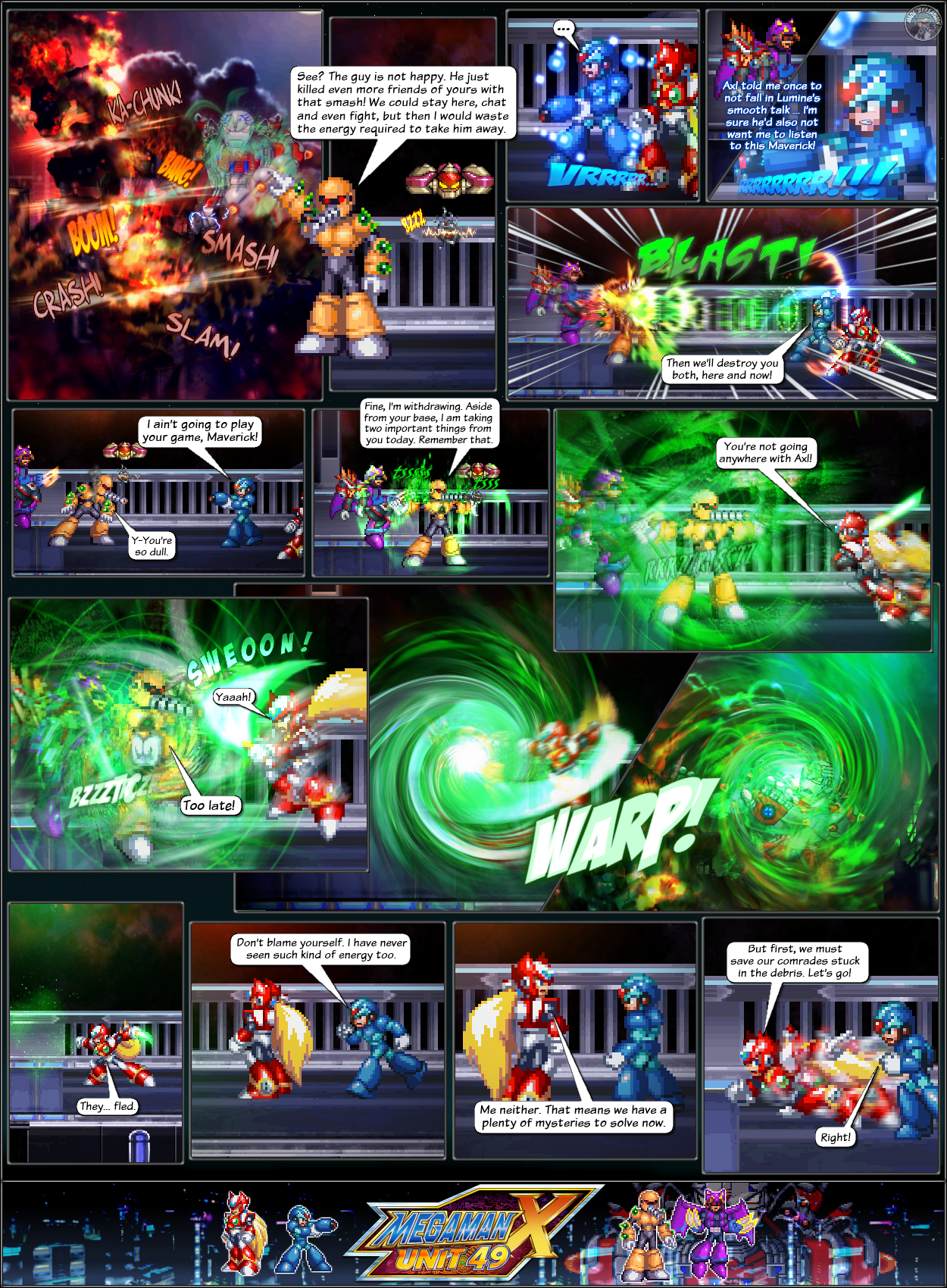 Updated (18 Dec 2016):
Revamped the whole page with better texts and images. You can still read the old version
here
.


Update (13 Sep)
: Reduced the size and updated the font and fixed minor errors.
The Maverick leader shows up with his minion holding the unconscious Axl, that makes X and Zero try to finish him off before he can go any further with his plans.
Navigation:
Previous Page
Next Page
Main (Journal)
Credits:
Mega Man X and all of its characters belong to Capcom.
I do not own any of the official arts/sprites/backgrounds used in this comic, if they are present in this page. They're Capcom's ©.
Axl by
Blackbeltdude
and
FXFreitas
.

X, Zero and all the textures from X7 and X8 were ripped by Sprite's INC.
Gigantex and Saturn were made with
Thn001
's
help.
Special thanks to The Mega Man Knowledge Base.


Check the MMX:U49 Wiki by clicking here!