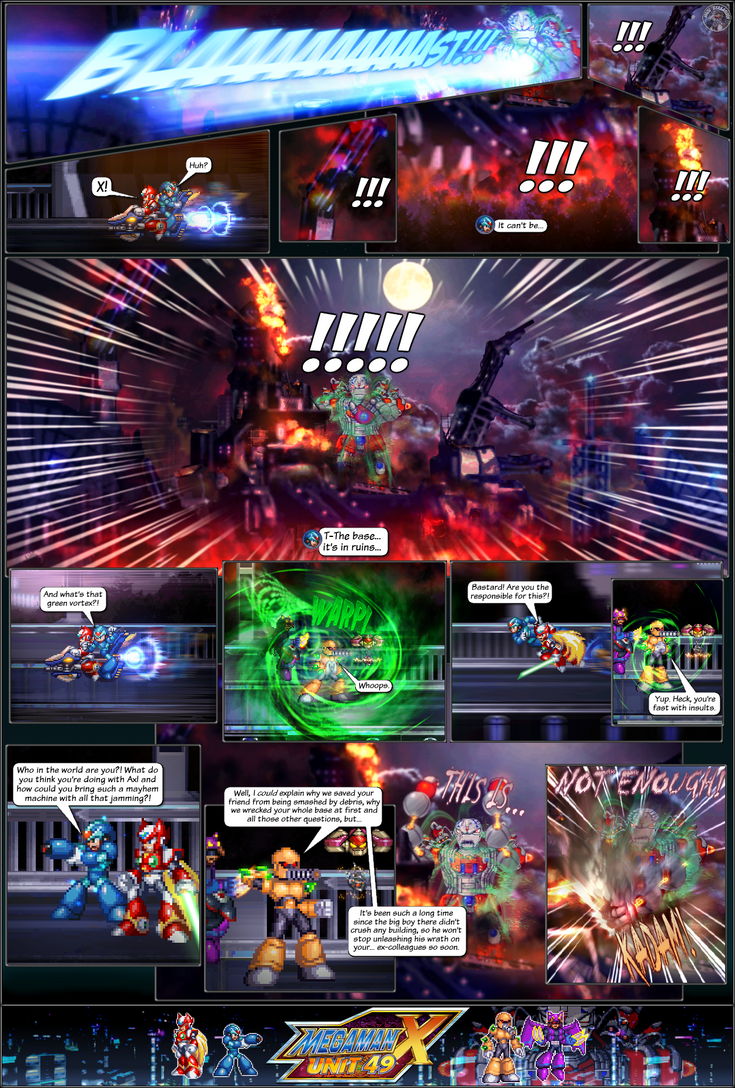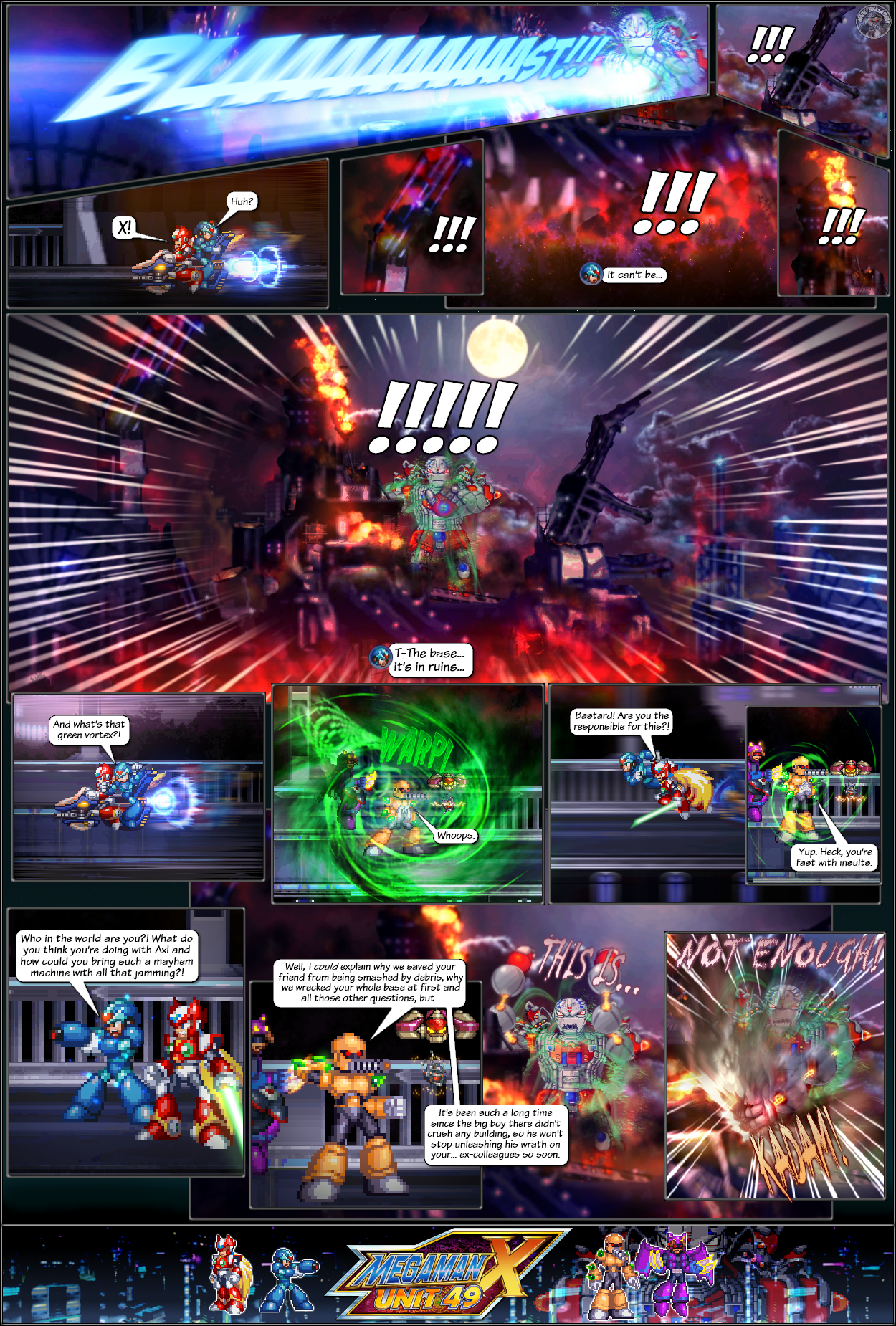 Updated (17 Dec 2016):
Revamped the whole page with better texts and images. I really needed to change the vortex panel because Saturn's warp doesn't even work that way. You can still read the old version
here
.
Some unexpected stuff happened this week so my activities were slowed down, so I might post the 7th page Sunday if everything goes right.


Update (13 Sep)
: Reduced the size and updated the font and fixed minor errors.


X and Zero finally arrive at the 17th Unit, but it's already too late.
Navigation:
Previous Page
Next Page
Main (Journal)
Credits:
Mega Man X and all of its characters belong to Capcom.
I do not own any of the official arts/sprites/backgrounds used in this comic, if they are present in this page. They're Capcom's ©.
Axl by
Blackbeltdude
and
FXFreitas
.

X, Zero and all the textures from X7 and X8 were ripped by Sprite's INC.
Gigantex and Saturn were made with
Thn001
's
help.
Special thanks to The Mega Man Knowledge Base.


Check the MMX:U49 Wiki by clicking here!