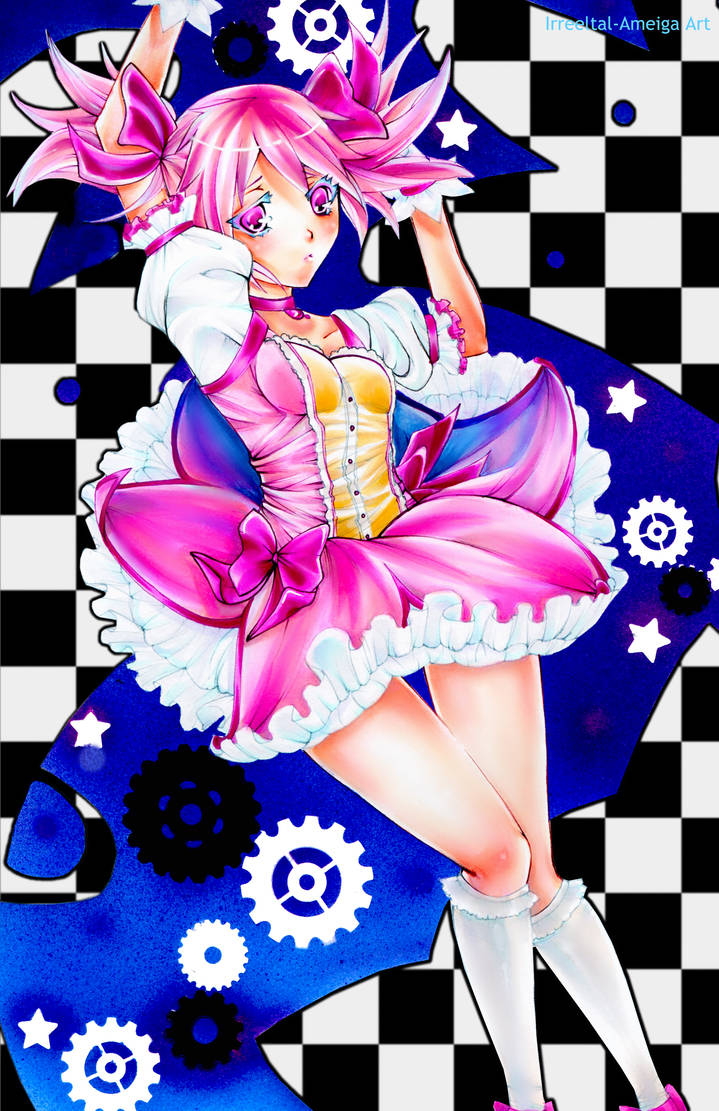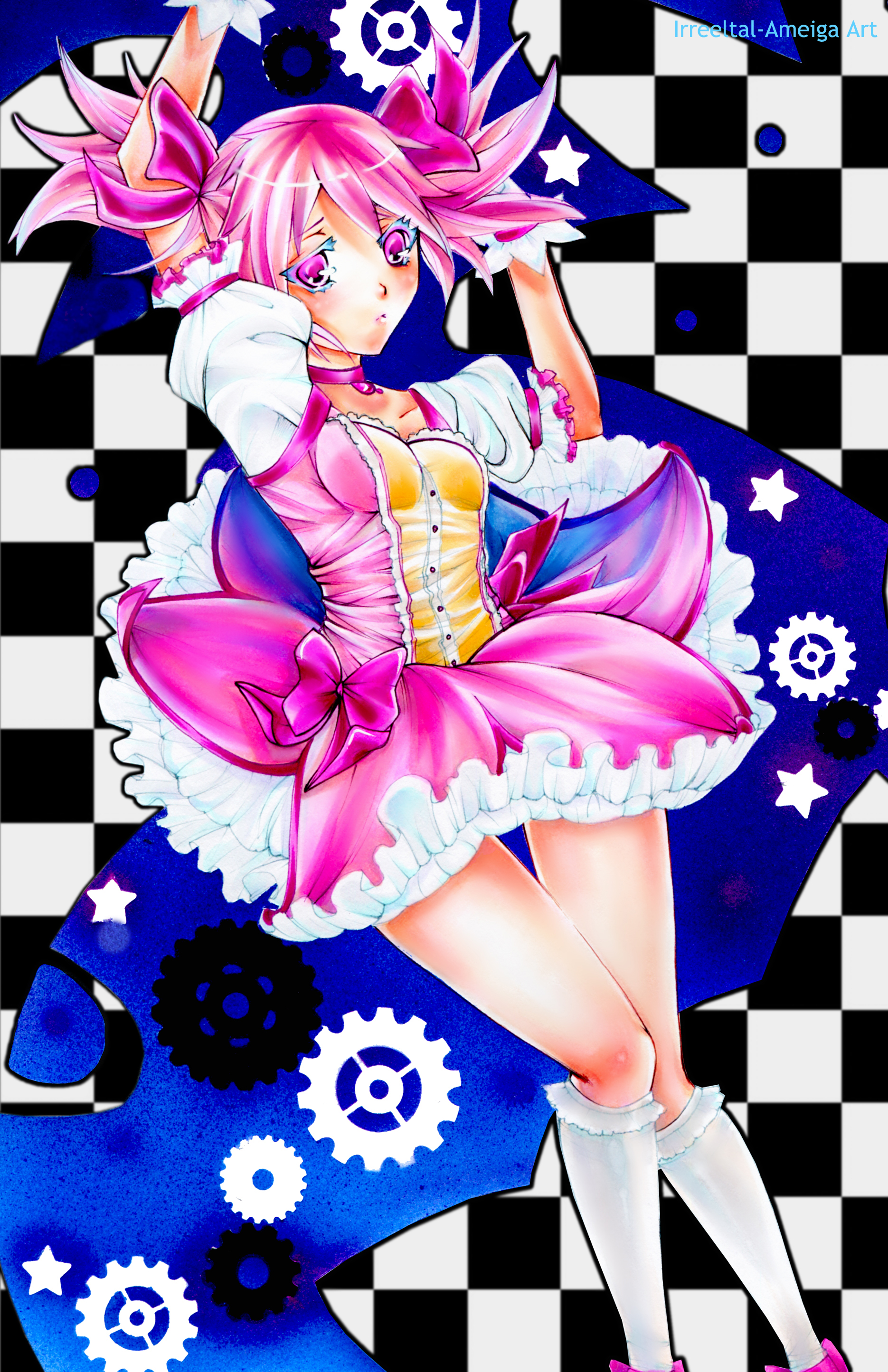 Ok so yes it's been ages since I've been on let alone uploaded anything new. lol. But I finally am! I've just started watching the Madoka series and like it so I hopped on board for drawing her. I really liked doing this piece it was tons of fun. I did it by hand with a few minor touch ups using PS but it didn't need much work on there, mostly adjusting the color. Oh! and if you look closely you'll notice the checkered shape in the back is Kyubey. lol evil little sucker!
Tools: copic markers and pens, gear shaped stickers, airbrush and white paints.

Enjoy!

I love this, you've really captured the melancholy of the series whilst adding eye catching colour. I'm still tilting my head trying to see Kyuubey but I'm sure he's there, the little bastard is never to far away!
Again great job, it's good to see you active again.

Reply

Still a fave of mine! >w< <333333333333
Reply

I still think it a little funny that you gave Madoka boobs ha ha >u<
Reply

lol yeahhhh I know she's flat, I like being able to add more dimension to my art and I found that her flat chest wasn't giving me the "upward" angle I was looking for. >.< sorry madoka! lol
Reply

Wow. This is absolutely fantastic. Seriously. The colours, the details and everything are evidence of your superior creative skills. Great job, and keep up the good work as always

.
Reply

Lovely detail on the dress!

Very pretty colors too~!

Reply