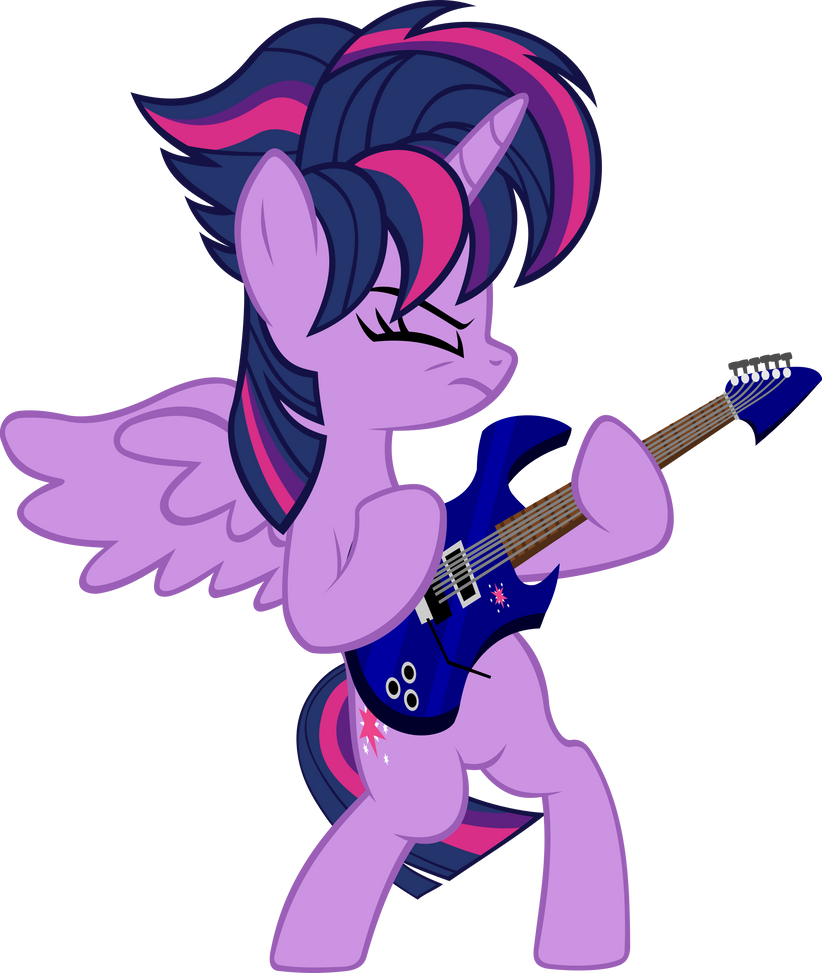 Watch
Another "Pony is Playing a Guitar" Vector. This time with Twilight Sparkle and her Punk Rock mane from the episode ""Castle Sweet Castle". The base was a screenshot of Rarity from the episode "Honest Apple".
Twilight Sparkle belongs to Hasbro/DHX
Please no edits without my permission.

Reply

She looks so cool, and awesome. Cool picture.
Reply

Reply

A pony punk band would be awesome! Starlight is the mane guitarist and twilight could be bass or drummer and tempest could be the singer
Reply

Yes, I have also a few ideas for other guitar ponies and I maybe will make them from time to time. ; )
Reply

we so need to see Twilight Sparkle with that Mane she had in Castle Sweet Castle again in a episode

Reply

Perfect

Reply

Punkerlight vs. Punkglimglam
Reply

Reply

You rock, Princess!!!

Hehe. Nice job on this one.
Reply