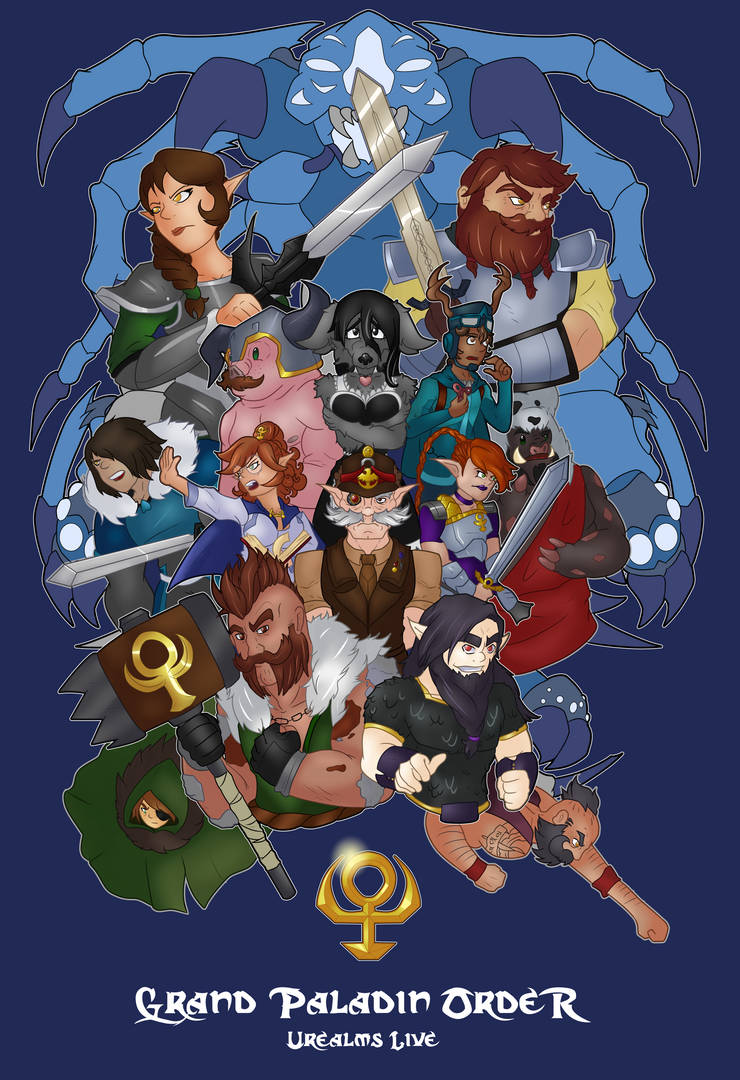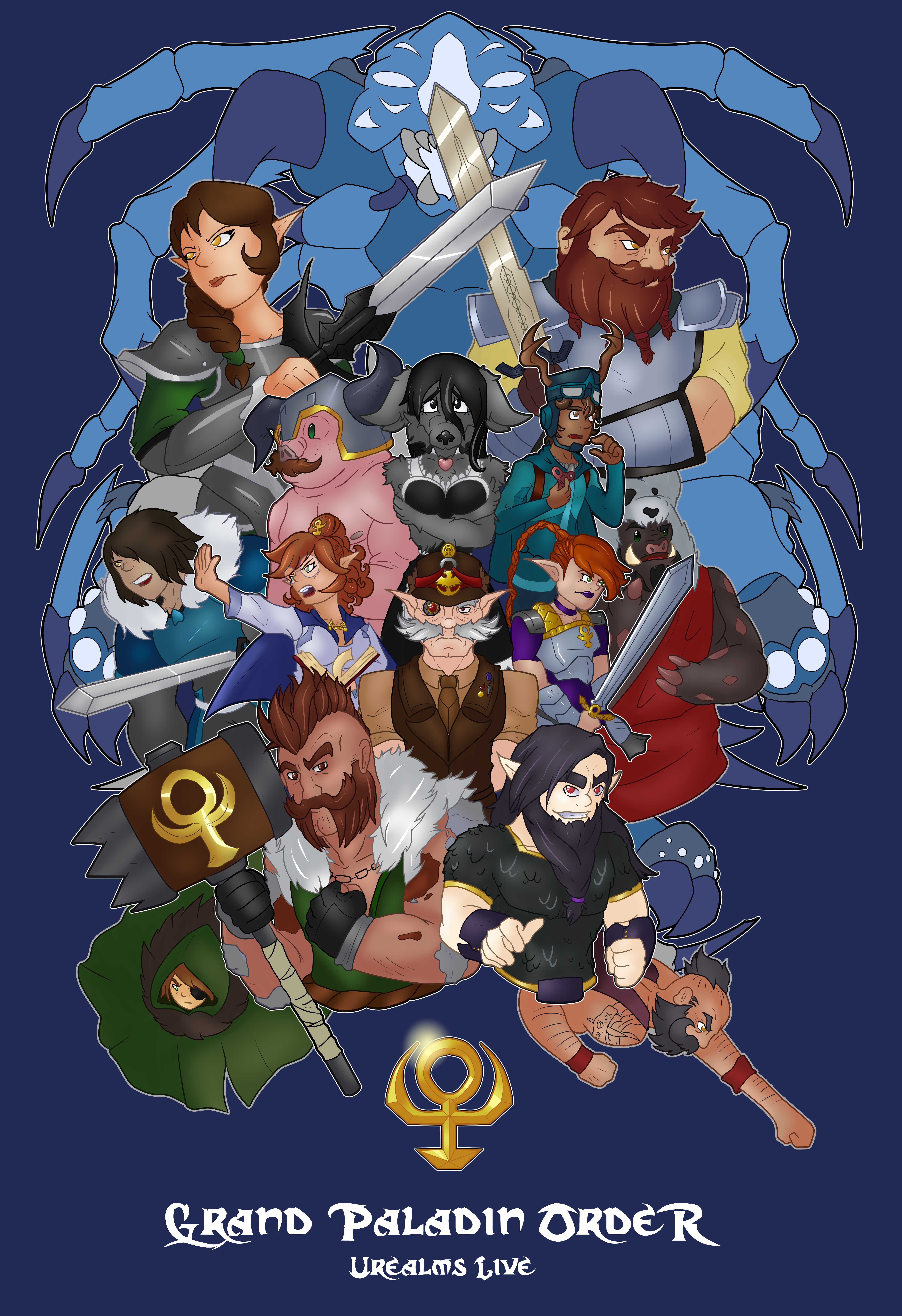 Watch
The
Grand Paladin Order
poster is finally finished! I know its been a while, so I apologize for the wait! I did try to bump up the quality of the work, so I hope that is shown!
On the first layer of this Season 3 poster is Kallark Gandolin and Fjord Stormtick! Above the two boys ready to battle is the Vemtari family, centering the elder Paladin Wolster Vemtari, his daughter Quinn on his right and Indria on his left! Above them still is some of the newer and low ranking members of the Paladin Order! In the center is the scared and worried Tania Grayson, to the right is the very confused Fetchthewater and to the left is the simple William!
On the Second layer, we have the two in the running for the chance of becoming the next GRAND PALADIN, Gwyneth Sunsword and Lance Willakers! Below them is the Gwyn's twin, Galen Sunsword and the former lumber-jacking porc Jormr! At the very bottom we have two of the most opposite lumberjacks you have ever met! Alessa Stonemason and the Great Vitali Zankovich!
In the very back we have the threat that is coming to the Grand Paladin HQ, the Ageless horde of spiders led by the Venomburner Broodmother!
Thank you all for your patience and and liking my art! Stay tuned for the next one!!
*
The Grand Paladin Order
*
Rob
:
Gwyneth Sunsword
,
Galen Sunsword
,
Lance Willakers
*
Deadbones
:
Wolster Vemtari, Indria Vemtari, Quinn Vemtari,
Vitali Zankovich,
Kallark Gandolin
*
Coestar
:
Fetchthewater
,
Alessa Stonemason
*
HCJustin
:
Fjord Stormstick
,
Jormr
*
Roamin
-
Tania Grayson
* Amazing Artists -
Meganzoor
,
IrishxLily
,
Sixelona
,
Kelli
,
Haunter
----------------------------------------------------------------------

clarkdesigner
on

!