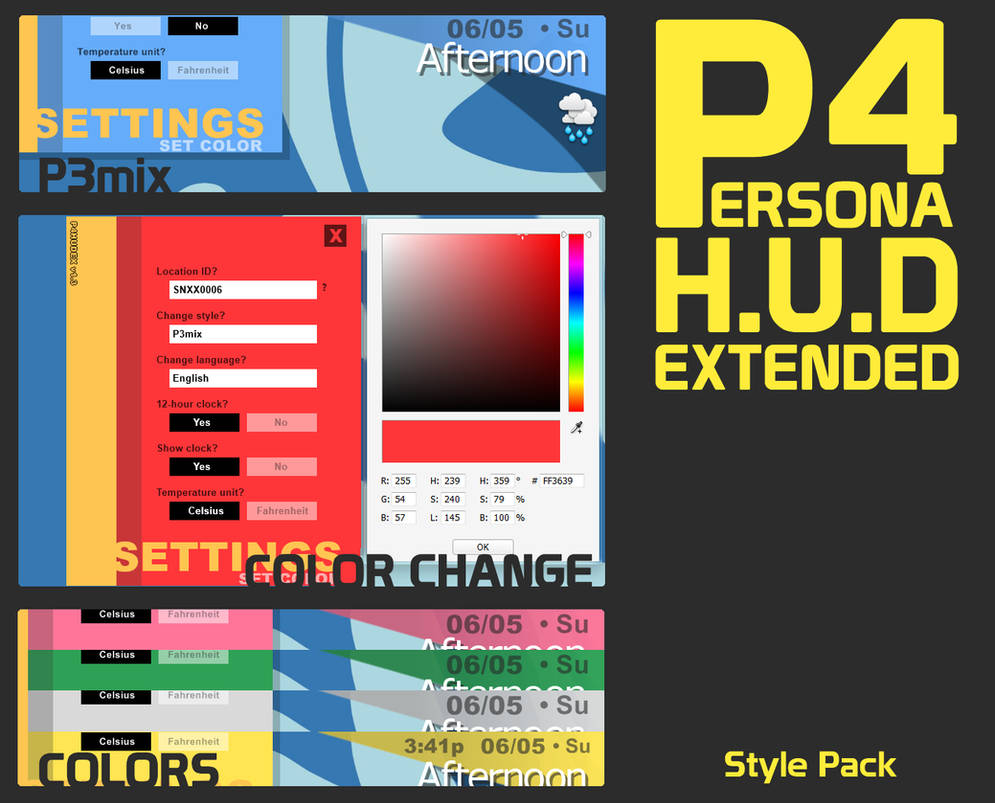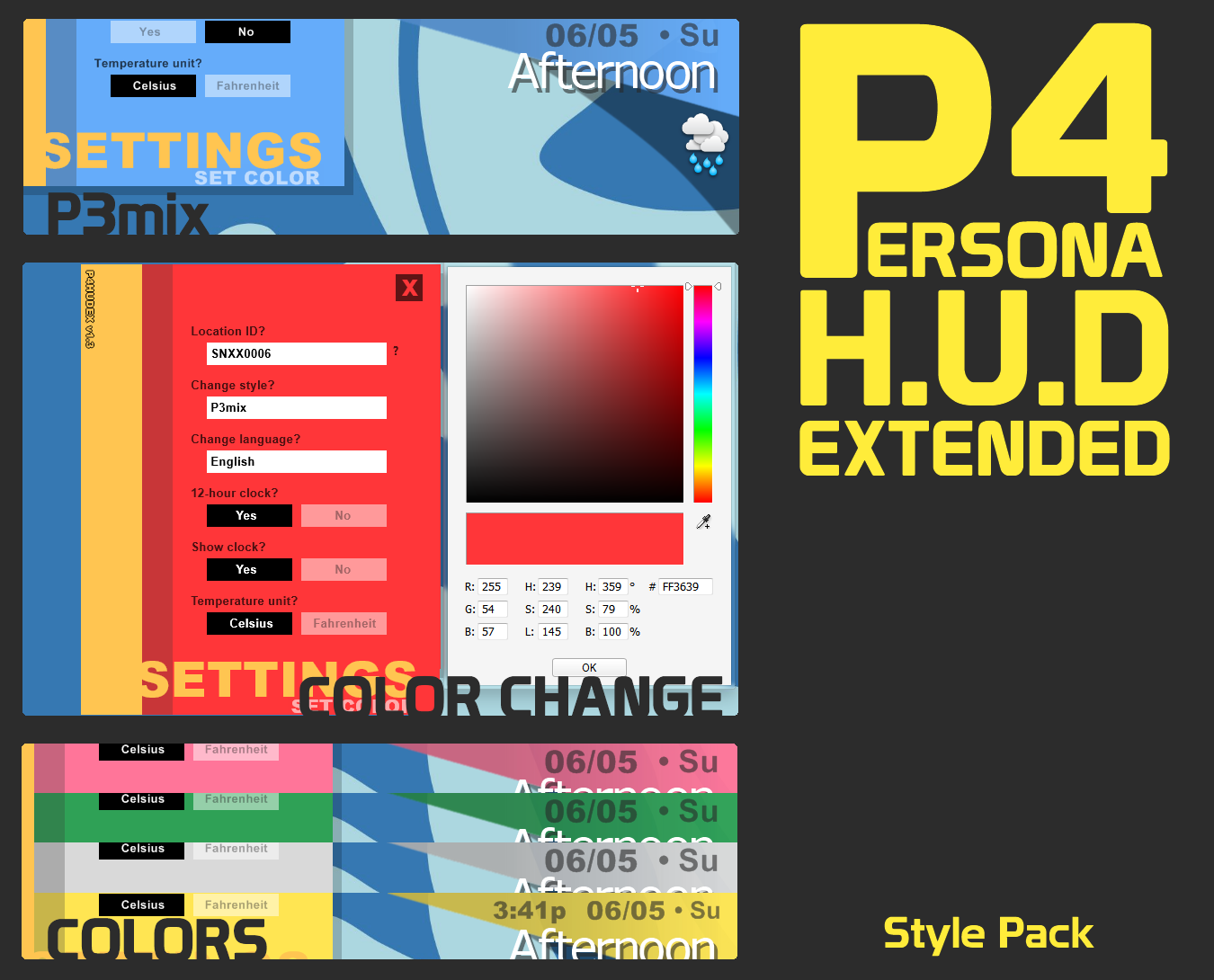 Watch
A style for Persona 4 HUD Extended.
Be sure to install
at least v1.10
of Persona 4 HUD Extended
fav.me/d3hozc9
first.
P3mix
Just had to do a style for Persona 3.
This time the design is done from scratch by me.
Tried to limit the design to the style format, don't want to bloat the style format too much.
The specialty of this style is the option to change the color of the background.
Credits for the weather icons goes to xiao4
xiao4.deviantart.com/art/tick-…
Have to thank
jsmorley
for his speedy replies in the forum and for providing the new version of RainRGB.
The new RainRGB is packaged with P3mix to ensure proper working.
--ABOUT STYLES---------------------------------
Styles consist of the stylesheet(inc file) and the images.
Anyone can make a style, you just need to study the available styles first.
One rule is the style folder name and the stylesheet filename must be the same.
There are also certain image paths to edit in the stylesheet to make sure that the images show up correctly.
Another thing is not to change the filenames of the images.
--INSTALLATION---------------------------------
Execute the rmskin file to install.
Be sure to have installed the
main Persona 4 HUD Extended config
first.
If you are using a portable Rainmeter installation, you can use SkinInstaller.exe to install the rmskin file.
SkinInstaller.exe should be at "[PortableInstallDirectory]Rainmeter".
More on adding Rainmeter skins here
rainmeter.net/cms/Rainmeter101…
--CHANGELOG---------------------------------

v1.3 (26 Mar 2016)
- took out the language parts
-
only for P4HUDEX v1.3 and above!

v1.21 (7 Apr 2013)
- changes in the code
v1.20 (7 Apr 2013)
- minor settings text change
v1.10 (9 Aug 2012)
- changes to weather icon display code
- updated to latest rmskin version,
Rainmeter 2.3.3.1522 and up required!
v1.01 (14 Jun 2011)
- switched to newer version of RainRGB to limit config refresh to P4HUDEX only