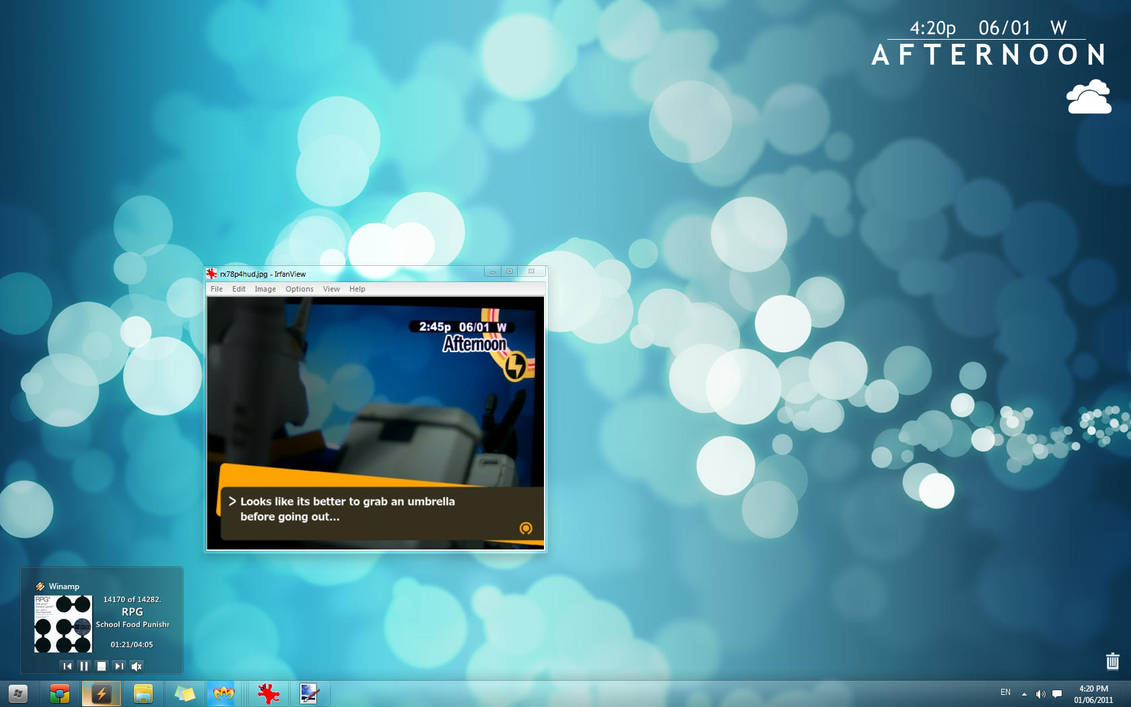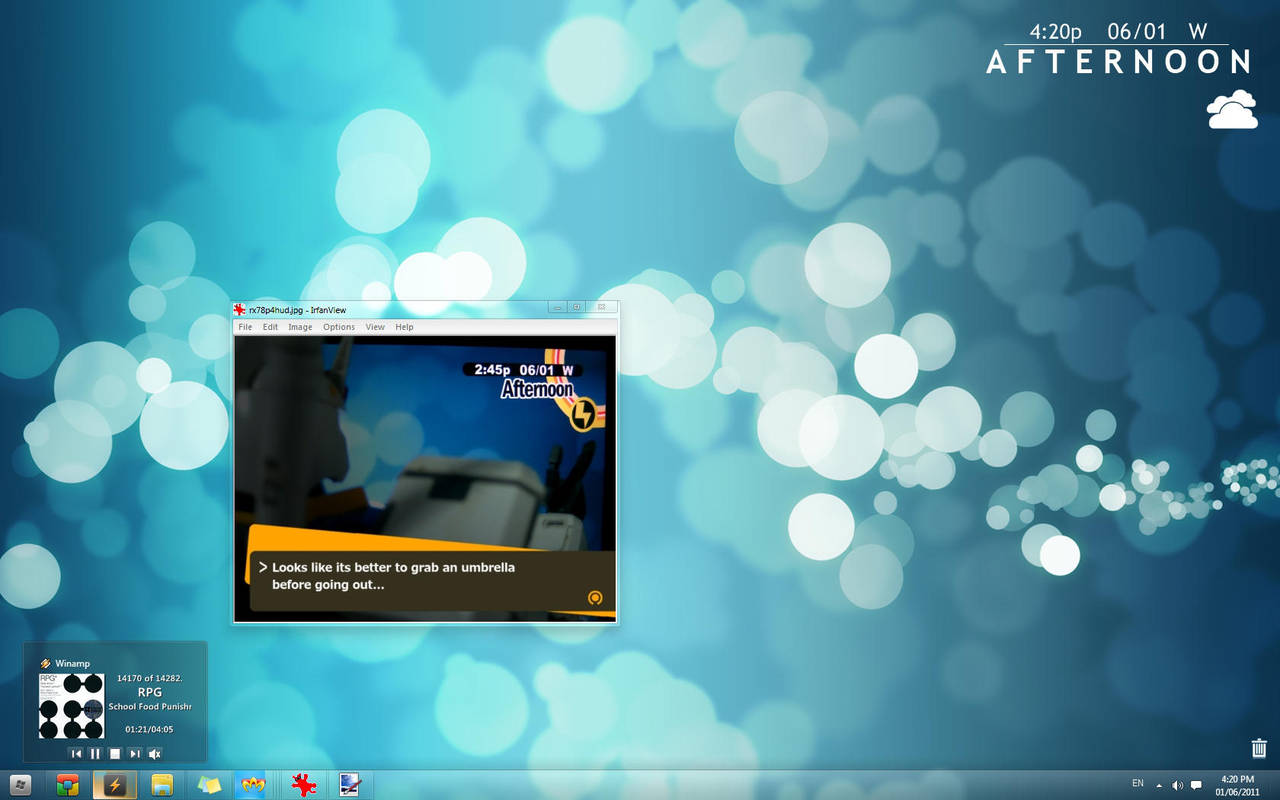 Watch
Not much changes for this one.
Widgets make a comeback onto my desktop

Got the big Trash bin off and in its place is the Enigma Recycler component.
The Winamp superbar popup is done by the
Windows 7 Taskbar Integration plugin
.
For the Recycle Bin, its a modification of the Enigma Recycler.
I've taken it out and packaged it as a rmskin.
Get it
here
.
==========================
Customizations:
Wallpaper : Flow
[link]
Rainmeter configs: P4HUDEX w Enigma style
[link]
, Enigma
[link]
Refer to
previous desktop post
for other customizations.

Reply
Sorry for the late reply.
I've put up a link to the rmskin for the Recycle Bin in the description above.

By the way, I'm not using that anymore.
Now using a program called MiniBin that puts the Recycle Bin in the system tray.
Reply

I have both enigma and P$HUDEX installed, I cannot get that exact look, do you mind sharing saving the theme and uploading it on here??
Reply