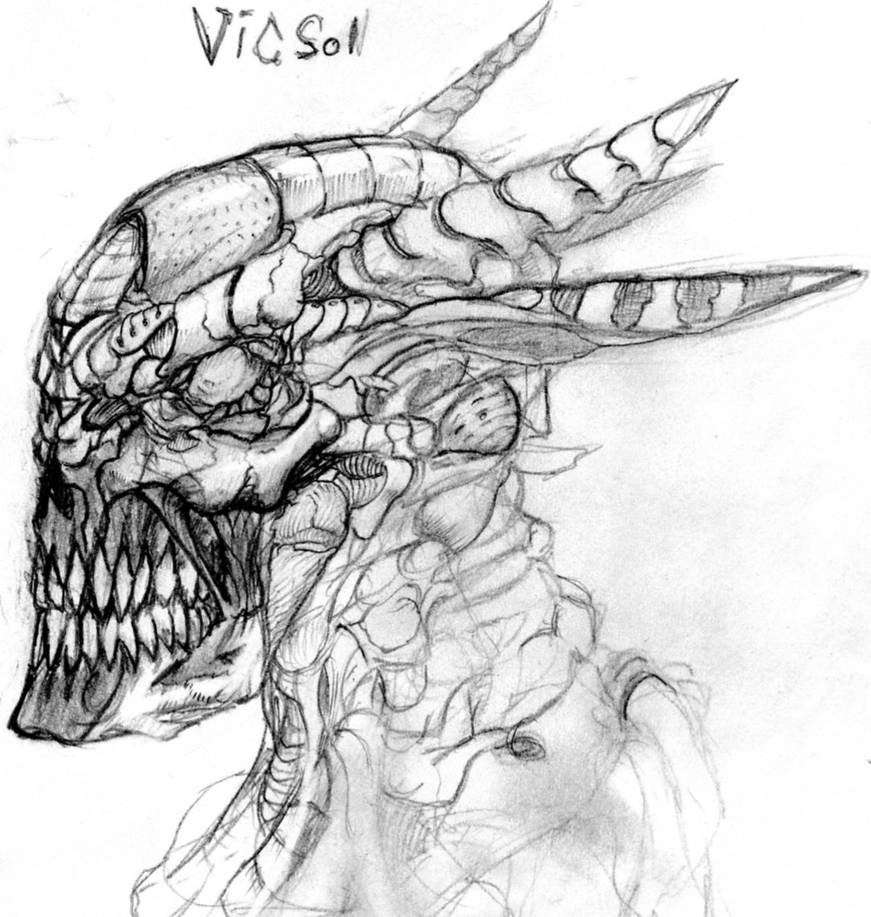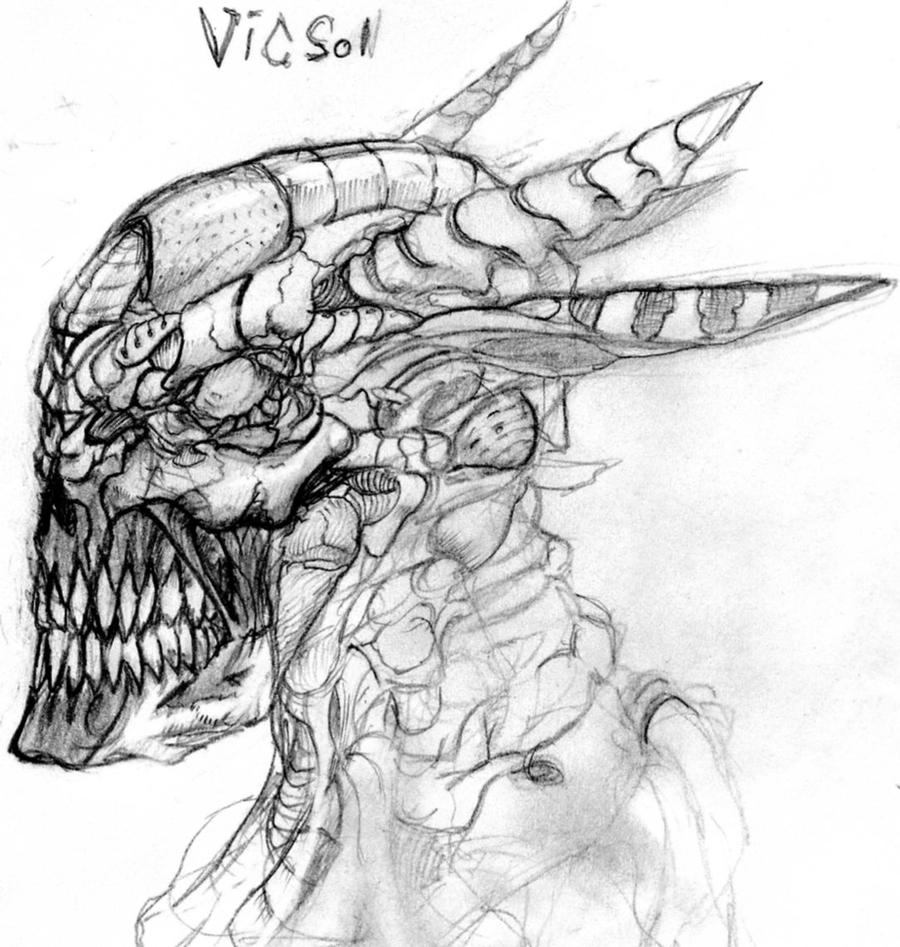 Watch
Vicsol, a living biological weapon engineered by the Iron Fox Corporation. it's exoskeleton protects it very well, and it also has a very thin endoskeleton in certain areas to give it more stability. it's eyes are protected by a lens which gives the impression of having glowing eyes.
------
this is the Creature from my novel, it is vicious to the extreme.
I've finally done a drawing of it's face, Still it's not exactly how I imagine it. But it's really damn close.
and this is straight out of my head, I had No reference or anything to look at while I was drawing this.. In fact I was drawing it in Church using only a 0.5 mechanical pencil, an extendible eraser, and a clipboard. and later I used a stump. and that's it